China's Shenzhou-14 astronauts conduct extravehicular activities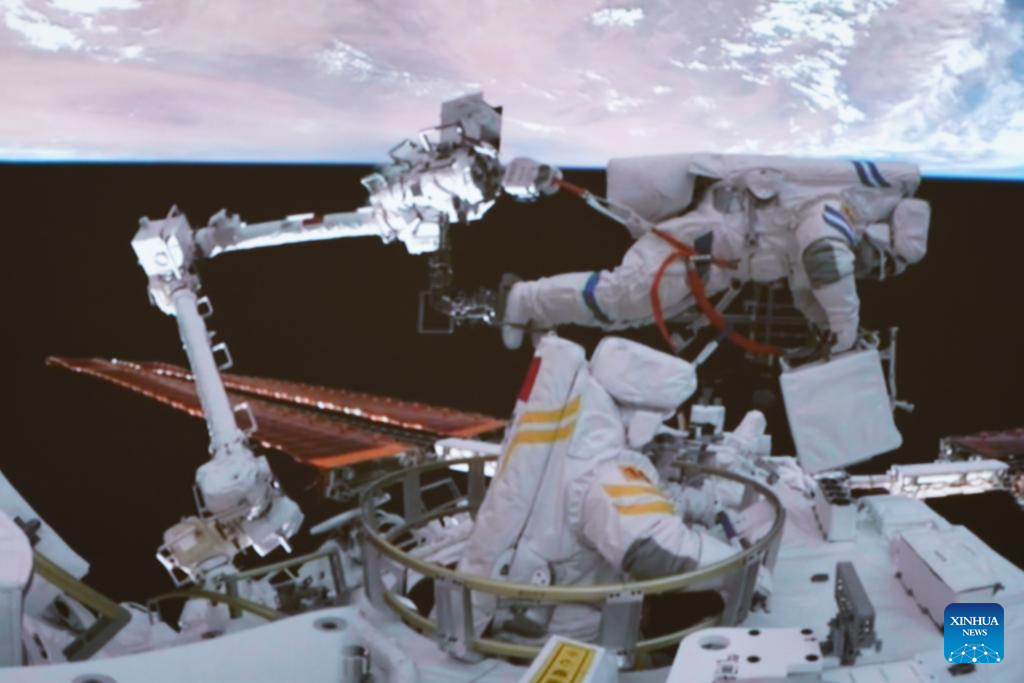 China's Shenzhou-14 astronauts Chen Dong and Liu Yang successfully exited the space station lab module Wentian on Thursday to conduct extravehicular activities (EVAs), according to the China Manned Space Agency (CMSA).
At 6:26 p.m. (Beijing Time), Chen opened the Wentian's airlock cabin hatch. By 7:09 p.m., both Chen and Liu were out of Wentian, said the CMSA.
This is the first time the pair have conducted EVAs and the first time Chinese astronauts have used Wentian's airlock cabin to carry EVAs, said the CMSA.
With the aid of the small mechanical arm, the pair will conduct a series of extravehicular tasks, including the installation of the extended pump set of the Wentian lab module and lifting the lab module's panoramic camera. They will also verify the capability for independent transfer and emergency return to the spacecraft.
During the EVAs, astronaut Cai Xuzhe was inside the module to support his crewmates, according to the CMSA.