HK Customs seizes suspected crack cocaine worth about HK$1.4 mn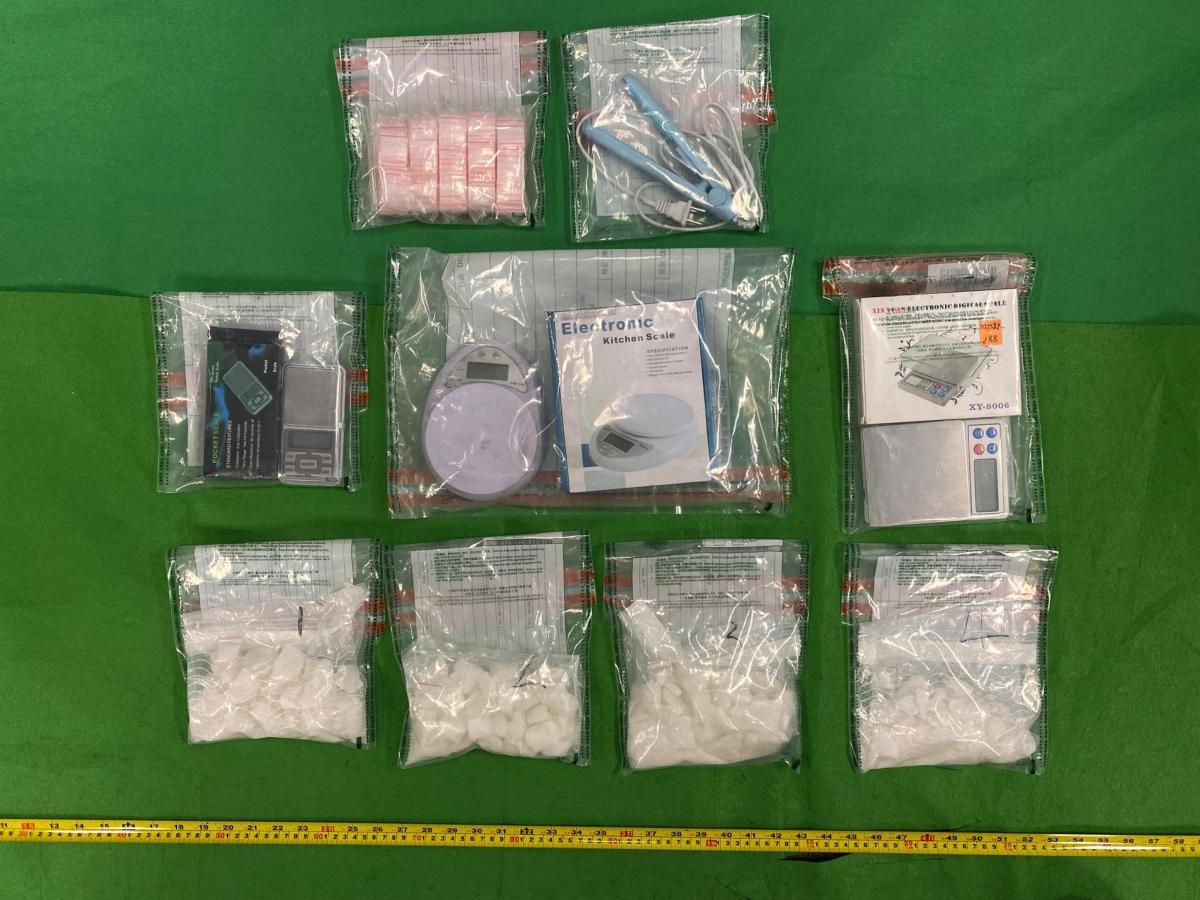 Hong Kong Customs today (August 4) seized about one kilogram of suspected crack cocaine with an estimated market value of about HK$1.4 million in San Po Kong. A 25-year-old man was arrested.
After the follow-up investigation of a drug trafficking case detected in July, Customs officers today arrested a man suspected to be connected with the case in Kwai Chung and raided a factory unit in San Po Kong rented under his name. The batch of suspected dangerous drugs and a batch of drug packaging paraphernalia were seized therein.
An investigation is ongoing.
Under the Dangerous Drugs Ordinance, trafficking in a dangerous drug is a serious offence. The maximum penalty upon conviction is a fine of HK$5 million and life imprisonment.