Argentine courts try Maradona's caregivers for homicide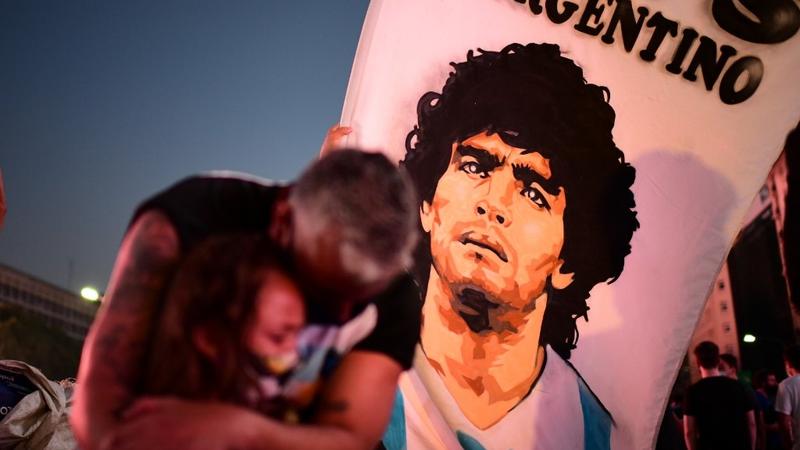 Eight people who took care of Argentine soccer legend Diego Maradona will be tried in Argentina courts for homicide, according to a ruling on Wednesday (June 22) following an investigation into his death in November 2020.
After the medical team and professionals were involved in the investigation, eight caregivers were suspected of behavior "active or by omission" that led to Maradona's eventual death by the judge. It is alleged that Maradona was not properly monitored and was in a state of distress until his death.
The ruling said that eight people who cared for Maradona at the time of his death are accused of "simple homicide," a serious charge that means taking a life with intent, and usually leads to a sentence of 8 to 25 years sentence.
Maradona was considered one of the greatest soccer players in history, one of the the most famous World Cup winner and even the national hero of Argentina. Despite the stain on his personal life, Maradona remains a symbol of Argentina.
Mario Baudry, a lawyer for one of Maradona's sons, said that the World Cup winner was "in a situation of helplessness" at the time of his death.
He said he thought it was a homicide as soon as he saw the cause, so he has been working for a long time to restore the truth and hold people accountable, and now there is progress.
Shortly after Maradona's death in a house near Buenos Aires, Argentine prosecutors launched an investigation that included ordering a search of his personal doctor's property and an inquiry into others involved in his care.
The defendants however have denied any responsibility for Maradona's death. The judge said that lawyers for some of them had requested the case be dismissed.
Vadim Mischanchuk, an attorney for one of the defendant, said, "A guilty party is being sought at all costs and objectivity is being lost."