Govt to open 2 holding centers amid virus resurge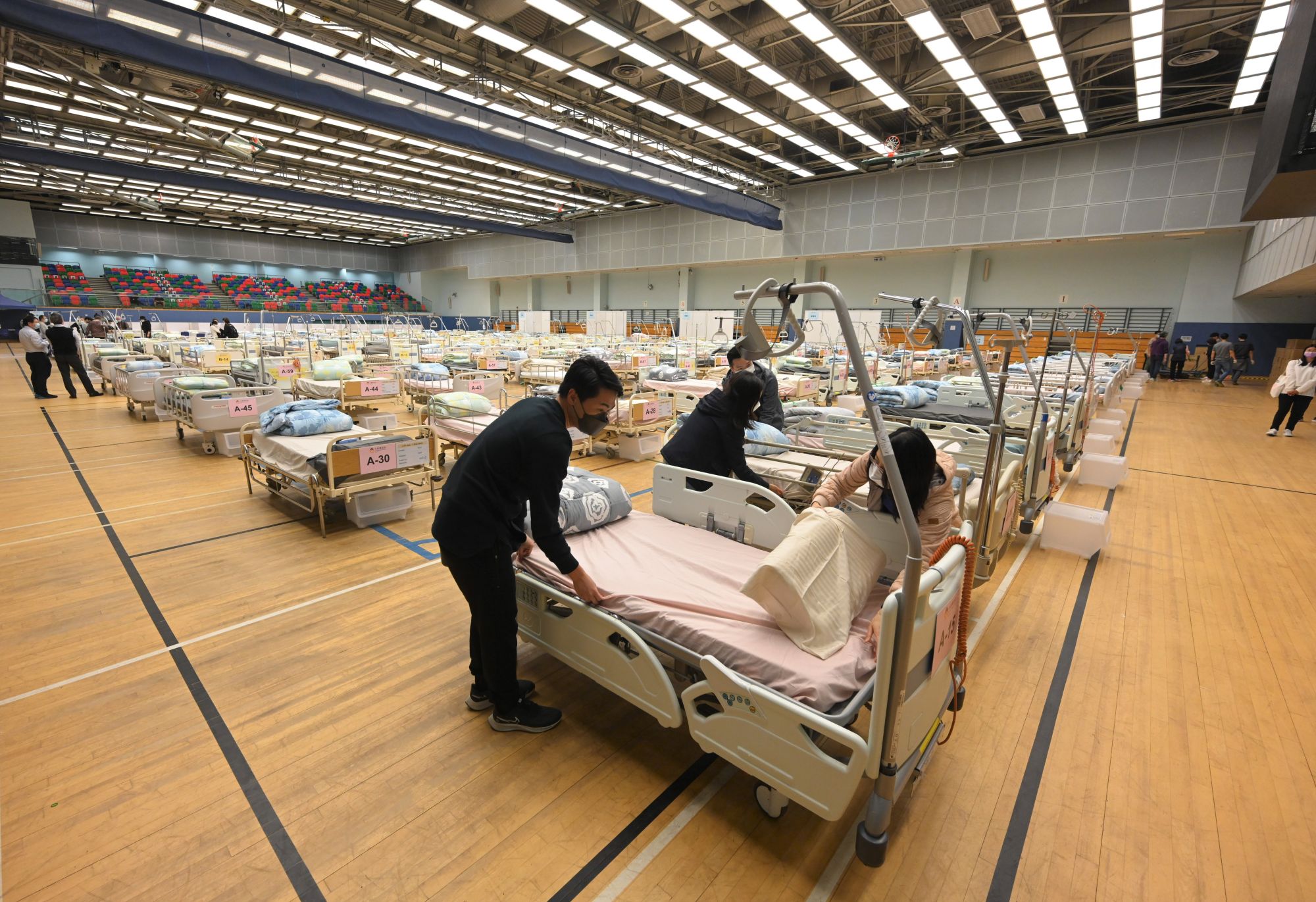 The Social Welfare Department has announced that the holding centres at Shek Kip Mei Park Sports Centre and Siu Sai Wan Sports Centre will come into operation on Saturday (June 25) in light of the rising number of COVID-19 confirmed cases recently.
From that day, COVID-19 patients who are asymptomatic or showing mild symptoms from residential care homes (RCHs) for the elderly or RCHs for persons with disabilities will be sent to the two centres for isolation and care.
The AsiaWorld-Expo halls managed by the department will be used as a quarantine centre for care home residents who are identified as close contacts.
The holding centre in Shek Kip Mei, equipped with around 180 beds, will mainly serve patients from RCHs for the elderly.
The one in Siu Sai Wan will receive infected residents from RCHs for persons with disabilities, providing about 160 beds.
Temporary care services at the centres will be offered by the care teams from the Lok Sin Tong Benevolent Society, Kowloon and Tang Tat Elderlycare respectively, while medical support will be arranged by the Hospital Authority.