Chinese enterprises boost HKSAR's enduring prosperity, stability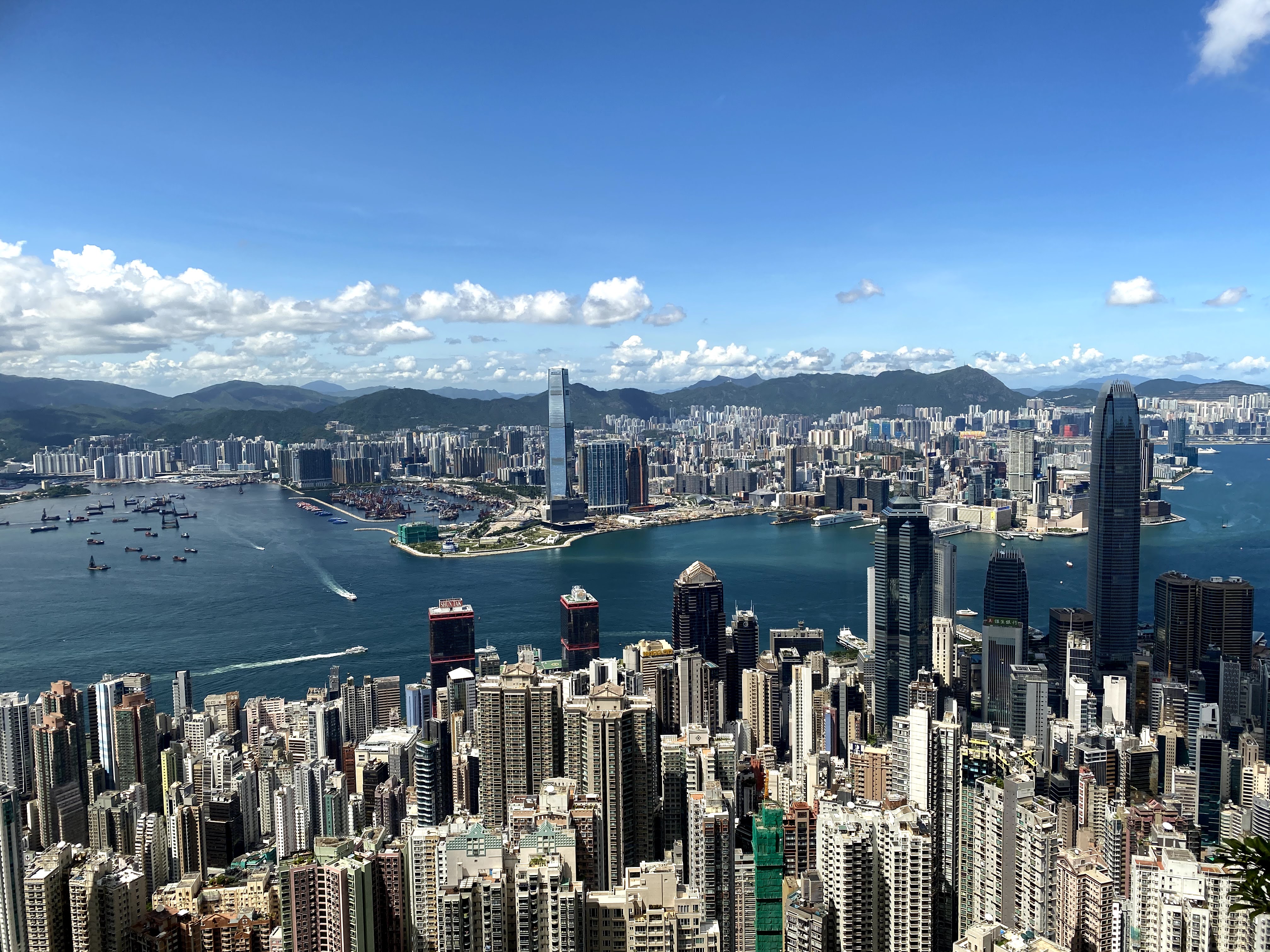 Since Hong Kong's return to the motherland 25 years ago, Chinese enterprises in the Hong Kong Special Administrative Region (HKSAR) have promoted local socio-economic development, improved people's livelihood and made great contributions to the long-term prosperity and stability of Hong Kong under "one country, two systems."
At present, the total number of registered Chinese enterprises and subordinate entities in Hong Kong has exceeded 4,000, including veteran companies like China Merchants Group, China Resources and rising stars such as China Overseas Holdings, China Mobile HK, with businesses covering various fields such as finance, construction, communications, trade, logistics and technology.
They guarantee the supply of 90 percent of live pigs and cattle, 78 percent of drinking water, 70 percent of fresh livestock and poultry, 52 percent of wheat flour, and 42 percent of oil and gas to Hong Kong, with a total asset size of 14.98 trillion Hong Kong dollars (about 1.91 trillion U.S. dollars).
Since Hong Kong's return, Chinese enterprises have registered rapid development, making important contributions to Hong Kong's economic development and the construction of people's livelihood, as well as its integration into the overall development of the country, said Yim Kong, Managing Director of China Merchants Port Holdings Company Limited.
Yim said that Chinese enterprises have taken the lead in promoting the Belt and Road Initiative, accelerating the flow of talent, capital, goods, technology and information in Hong Kong. Their efforts help Hong Kong optimize its industrial structure and promote Hong Kong's economic prosperity.
Since 1997, more and more mainland enterprises have been listed in Hong Kong, securing more funding and injecting vitality into the Hong Kong economy at the same time.
By April 2022, a total of 1,370 mainland enterprises had been listed in Hong Kong, accounting for 53.3 percent of the total listed companies on the Hong Kong Stock Exchange and 77.7 percent of the total value of Hong Kong stocks.
The move fostered synergy and complementarity between the capital markets of the mainland and Hong Kong, which has enhanced Hong Kong's status as an international financial center.
When the HKSAR's economic and social development hit bumps, Chinese firms have always been there to help.
During the financial crisis in 2008, many foreign enterprises in Hong Kong withdrew their capital and laid off their employees, while Chinese enterprises in Hong Kong took the lead in pledging no layoffs and no pay cuts to stabilize market confidence.
While the global economic growth has slowed down in recent years, Chinese brokerage firms are bucking the trend and expanding their presence in Hong Kong, boosting local employment and economy and maintaining market stability.
After the COVID-19 pandemic broke out, more than 4,000 Chinese companies in Hong Kong joined an initiative to keep the payroll stable, involving at least 100,000 employees.
Chinese companies have actively reinforced Hong Kong's fight against the fifth wave of COVID-19 infections this year. They promptly built isolation facilities and ensured a stable supply of daily necessities to Hong Kong.
Hong Kong is now in a critical period of building on sound governance to march toward greater prosperity, and Chinese enterprises in Hong Kong are embracing unprecedented development opportunities and will certainly help elevate Hong Kong's prosperity to new heights.
China's 14th Five-Year Plan (2021-2025) for national socio-economic development has set out a series of major goals and objectives for the future development of Hong Kong, and makes concrete plans for deepening cooperation between the mainland and Hong Kong.
Innovation drive is one of the keys to Hong Kong's overall competitiveness in the future. Chinese enterprises in Hong Kong have joined hands with local enterprises to set up a Guangdong-Hong Kong-Macao Greater Bay Area fund to promote the development of innovation and technology in Hong Kong.
Up to now, the fund has invested in more than 30 Hong Kong-related projects, with funding amounting to nearly 6.5 billion Hong Kong dollars, and has nurtured a number of local unicorn companies.
Looking ahead, Yim said that Chinese enterprises in Hong Kong should give full play to their advantages in size and resources and further promote the integration of Hong Kong's development into the country's strategies.
Yim expects Chinese enterprises to keep enhancing the momentum of Hong Kong's economic development and spur Hong Kong's economic transformation and upgrading.
(Source: Xinhua)