Community isolation facilities in Penny's Bay, Kai Tak completed, providing 10,000 units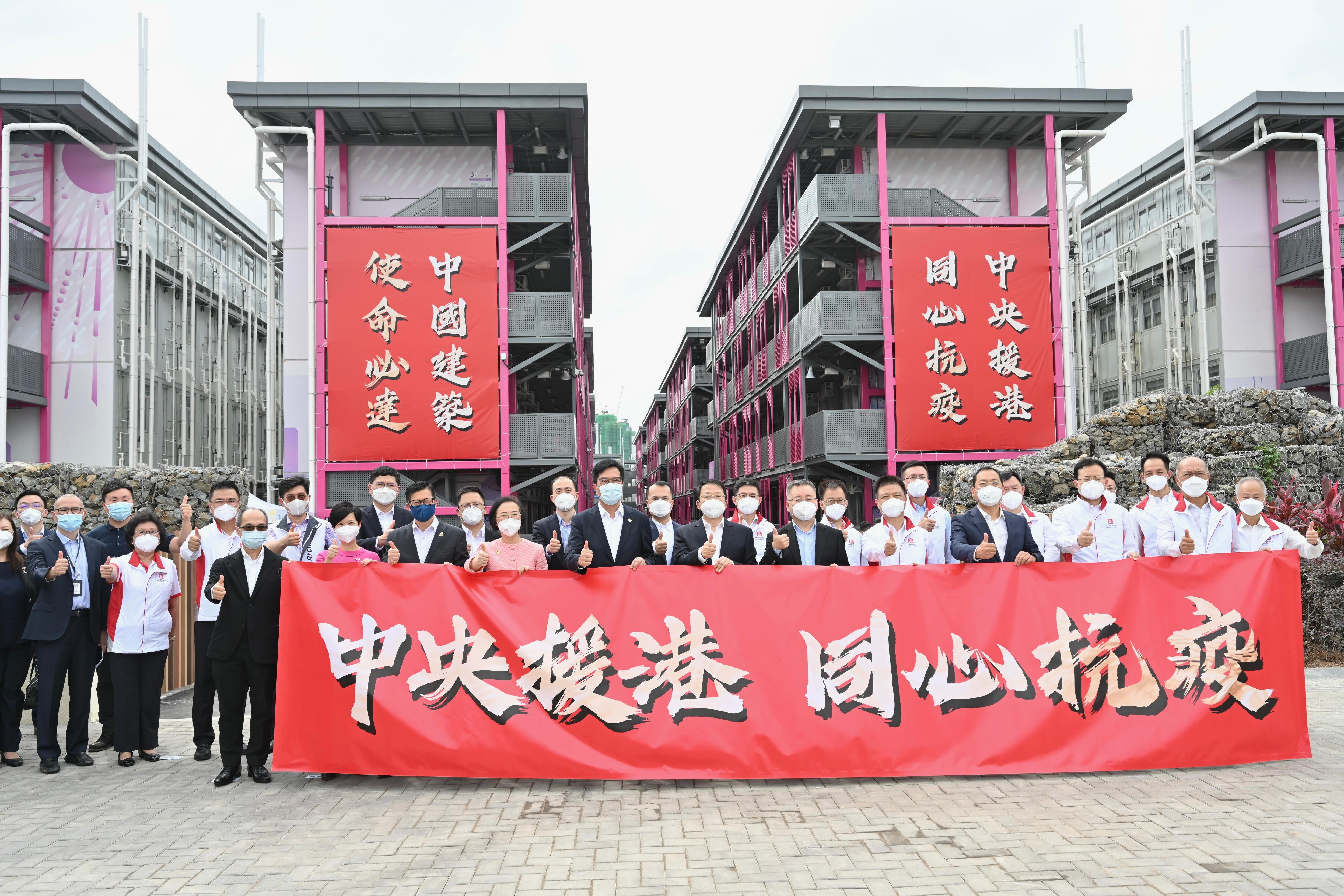 The Penny's Bay and Kai Tak community isolation facilities (CIFs) constructed with Mainland support have been completed and were handed over today to provide around 10,000 isolation units.
Construction of the facilities started on February 19 using the modular integrated construction method. Each block of the Penny's Bay CIF has two storeys while the Kai Tak facility has four storeys with lifts installed.
Apart from fitting an individual toilet and bathroom in each unit, the two CIFs also provide various connecting units and accessible units to meet the needs of different families and people with disabilities.
Secretary for Development Michael Wong, Secretary for Food & Health Prof Sophia Chan and Secretary for Security Tang Ping-keung attended the handover ceremony this afternoon.
Mr Wong thanked the central government for its guidance and staunch support, the Liaison Office of the Central People's Government in the Hong Kong Special Administrative Region (LOCPG) for its guidance and intensive co-ordination, colleagues for their full co-operation, and the construction team for working around the clock to enable the projects to be handed over in phases in a timely manner, enhancing Hong Kong's anti-epidemic capabilities.
LOCPG Deputy Director Yin Zonghua and Deputy Director-General of the Department of Exchange & Co-operation of the Hong Kong & Macao Affairs Office of the State Council Liu Wenda joined the three secretaries to inspect the Kai Tak CIF to learn about its operations and the challenges encountered during construction.