14 schools suspend classes after Tin Shui Wai power outage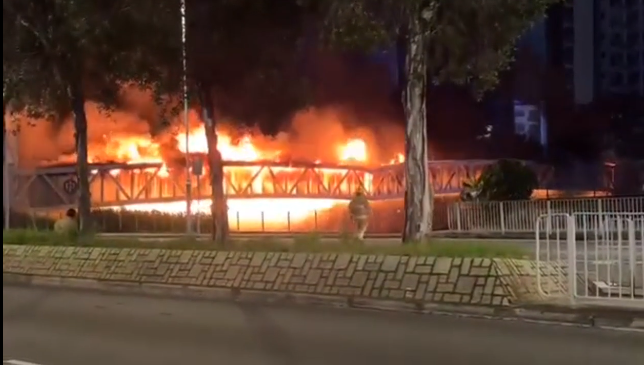 Fourteen schools in Tin Shui Wai suspended classes on Wednesday (June 22) due to a power outage caused by a fire on Tuesday evening.
The Education Bureau said in a statement that the schools needed to suspend classes as some areas in the district were still affected by the outage that began after a power cable bridge of CLP Power Hong Kong Ltd caught fire in Yuen Long.
The Government's Emergency Monitoring and Support Centre has been activated, and various government bureaux and departments have responded proactively and tried their best to maintain law and order, medical and other emergency services, and assist residents in need.
The spokesman stressed that the fire was an isolated incident and that the overall power grid and power supply situation in Hong Kong remained normal.
The schools that suspended classes include Chinese YMCA Secondary School, Queen Elizabeth School Old Students' Association Tong Kwok Wah Secondary School, HKFYG Lee Shau Kee College, Tin Shui Wai Methodist College, Cumberland Presbyterian Church Yao Dao Primary School, and Chinese YMCA Primary School.
Xianggang Putonghua Yanxishe Primary School of Science and Creativity, Chiu Yang Por Yen Primary School, Christian Alliance S Y Yeh Memorial Primary School, Tai Po Baptist KG Tin Chak Estate Branch, First Assembly of God Church Tin Chak Nursery, HKCS Tin Heng Nursery School, Yan Chai Hospital Ming Tak KG, and Tin Shui Wai Alliance KG also suspended classes.