HK Observatory issues Very Hot Weather Warning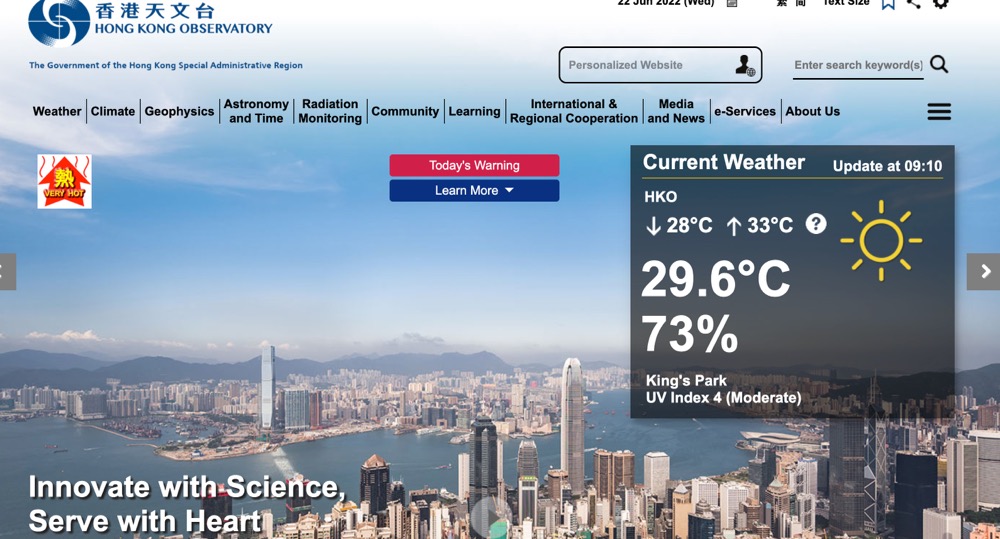 The Hong Kong Observatory has issued the Very Hot Weather Warning.
To prevent heat stroke, avoid prolonged activities outdoors.
If engaged in outdoor work or activities, wear a wide-brimmed hat and light-colored, loose-fitting clothes. Stay in shaded areas as much as possible.
Drink plenty of water, and avoid beverages containing caffeine or alcohol.
If you feel sick, consult a doctor right away.