Peel the Onion | Top Gun: Maverick is a great movie, but it's also recruitment porn for the US military, obviously (I)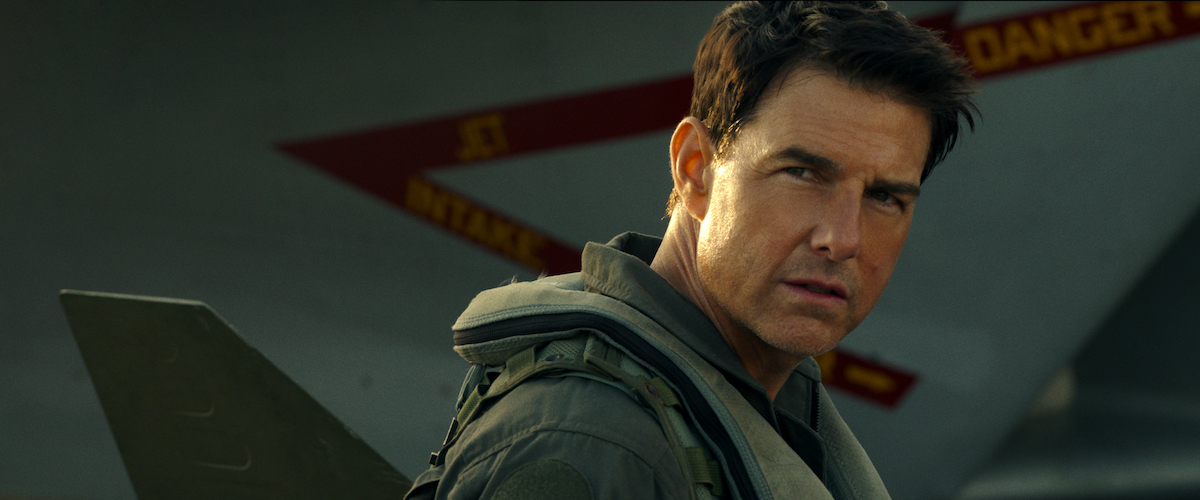 By J.B.Browne
Tom Cruise again stars as the toothy "what the hell" rule-bending "Maverick" 36 years after the original 1986 Top Gun movie. Great if you like Top Gun and Tom Cruise because Top Gun: Maverick is full-on Top Gun Tom Cruise. It's also the most riveting old-school Hollywood blockbuster in recent memory. Free from the chains of spandex-wearing superpowers, these carefree humanoids glide over the earth's curvature in small cockpits at great balls of fire Mach 10 speeds. What's not to like?
However, something's up when a Top Gun movie comes out after so many years on ice. When the original Top Gun dropped in May 1986, it wowed audiences with juggernaut aircraft carriers and F-14 fighter jets, cementing Cruise as a high-watt movie star while birthing a new mainstream sub-genre: homoeroticmilitarism.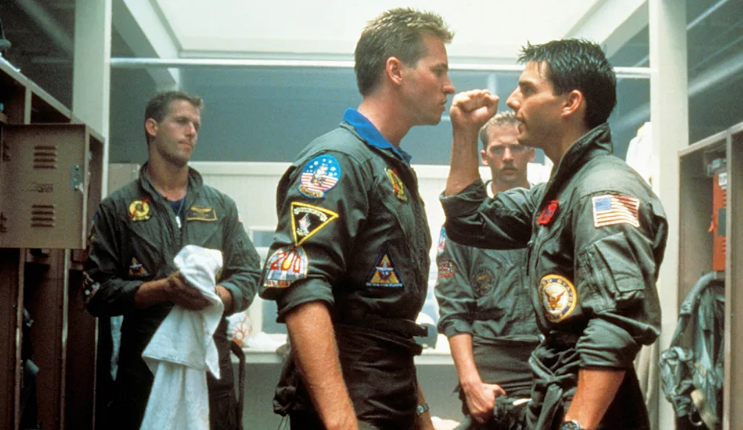 Simpler times, but not any less duplicable for times like these. Times perhaps when the US military needs as many recruits as possible. For it's now more apparent than ever that Top Gun is and always was hardcore recruitment porn for the US military. In 1986, Vietnam's utter catastrophe and humiliation continued to shadow dance in the rearview mirror, even if the target generation had the benefits of no conscription and relative peacetime.
But perhaps that was the point.
Top Gun's initial success did precisely what the filmmakers or filmbackers wanted: to drive a generation of neo-Tom Cruise fans giddy with F-14 cool right into the arms of Navy and Air Force recruitment offices. It served as a corrective to recast the US Navy and Air Force as not without fault but ultimately unbeatable in any win at all costs skirmishes. And lo and behold, Navy and Air Force recruiters rejoiced at the door pounding of young Americans wishing to become naval officers and fighter pilots in the image of a Maverick, an Iceman, or a Goose. Estimates revealed a spike in US military recruitment by 500% in the first year of the original's release.
Directed by Tony Scott (Ridley Scott's late brother), 80's Top Gun was a macho man-ready movie that prompted legendary film critic Pauline Kael to write: "a shiny homoerotic commercial: the pilots strut around the locker room, towels hanging precariously from their waists."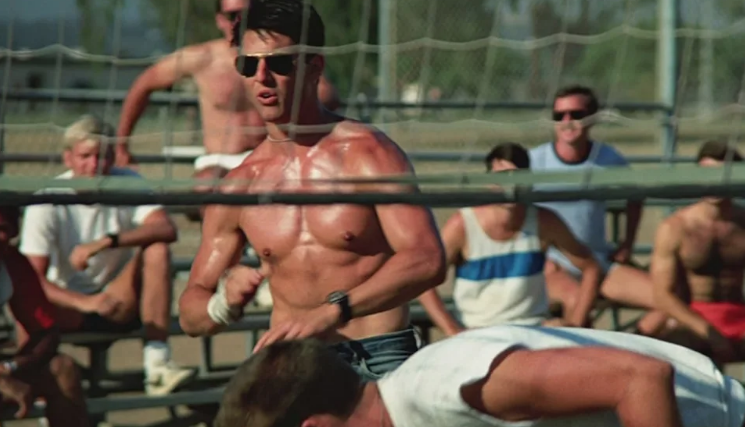 But the mid-late 80s were a time for the US war machine to take stock before it set its sights on the next lucrative war push — the first Gulf War invasion, which led to troops hitting the ground on August 2, 1990. So are the same set of circumstances relevant to Top Gun: Maverick? More than a quarter of a century in waiting, conveniently slipping out at the tail end of Iraq and Afghanistan's disastrous US military interventionism.
Like its predecessor, Top Gun 2.0 inhabits the same apolitical setting involving a pivotal yet bite-sized skirmish against an unspecified foreign enemy (probably the Chinese this time, it was the Russians last time). No war is going on, nor does the Navy or Air Force seem to be gearing up for one. However, it is literally the same movie with the same beats and characters of the original though now we follow older Cruise 30 years on, who is STILL one of the Navy's top aviators at what fifty-something?
There's the bully, the young Iceman, the homoerotic volleyball scene dialed back for 2022, the soul searching, the advice, the love interest, the pillow talk, and Cruiser's star-powered dentures. Elsewhere the salad dressing involves the same fight scenes, the same bloops and bleeps of pushed-to-limits machinery, the same panting through oxygen masks, the same jet washes, the same maneuvers, the same mid-film tragedy, the same panic, and cockpit ejections, the same turnaround of a nemesis character becoming pro-Cruise by the end (John Hamm).
Yet Pete "Maverick" Mitchell is in his element as the devil-may-care test pilot disobeying orders, pushing limits without permission, and generally pissing off his superiors for being, well, a maverick. They need him, but they don't want to need him. Then as things start to fracture, he flashes those just crooked enough dentures, and it's one last chance at redemption Funtime '86 all over again.
Thankfully, this sequel honors the length of time passed, allowing a new generation of Top Gun recruits and Cruise to play their respective roles in a natural order. It's still a Cruise vehicle, but there is room for younger actors such as Miles Teller to breathe and have a purpose as Lt. Bradley Bradshaw or "Rooster," son of Maverick's late friend Lt. Nick Bradshaw, aka "Goose."
As he would refer himself, J.B. Browne is a half "foreign devil" living with anxiety relieved by purchase. HK-born Writer/Musician/Tinkerer.
The views do not necessarily reflect those of DotDotNews.
Read more:
Peel the Onion | Top Gun: Maverick is a great movie, but it's also recruitment porn for the US military, obviously (II)