Freeze Peach | Surreal and sinister: The Queen's Platinum Jubilee exposes the visual illusions of a sacred monarchy (II)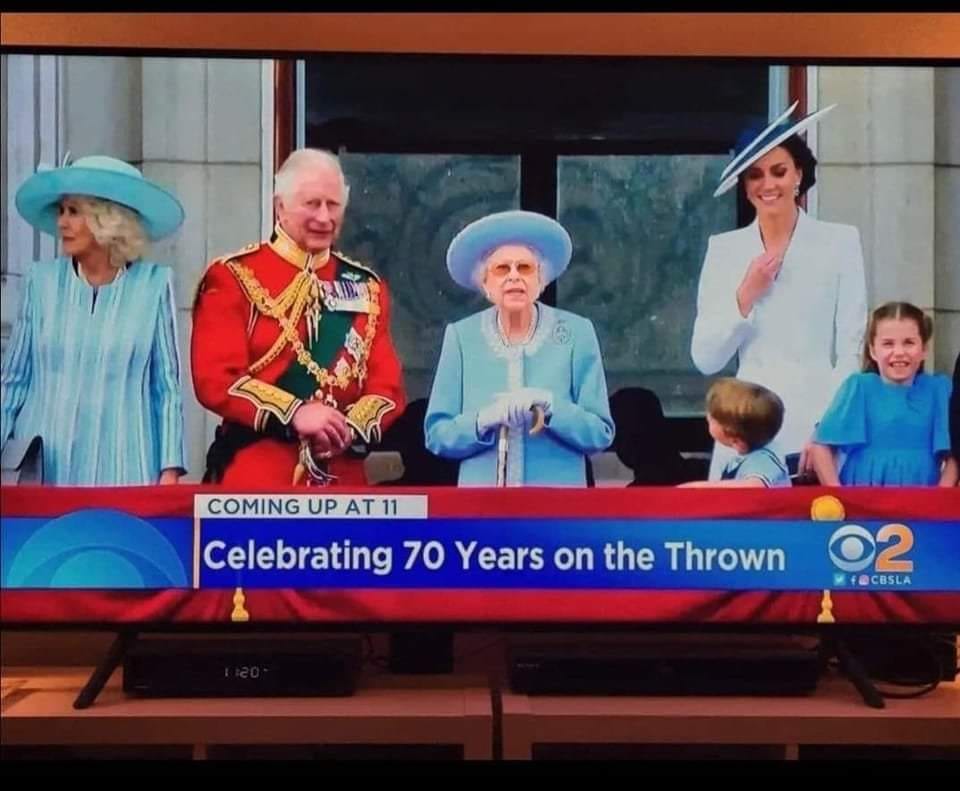 By J.B.Browne
America is perhaps the best example of a modern republic that earned its freedom from the dictates of the British monarchy, which is also why Americans seem so fascinated with British royalty in equal measure.
Yet modern republics have gone through similar acts of political emancipation to America — that's why many sovereign states use the word "republic" in their official name. These modern republics are defined as self-governing democracies with no monarch as head of state, though they likely were forged in the fires of revolution by overthrowing them.
But not little Britain.
Britain is a "constitutional monarchy" — a system of government in which the monarch shares power with a constitutionally organized governing body. In a constitutional monarchy, the monarch, here the Queen may be deemed the de facto head of state or purely a ceremonial figurehead. The actual governing power is within the legislature and judiciary. A clever workaround to prevent a full-on revolution, meaning the unelected royal family can keep its status and maybe have a light ceremonial say in how things go.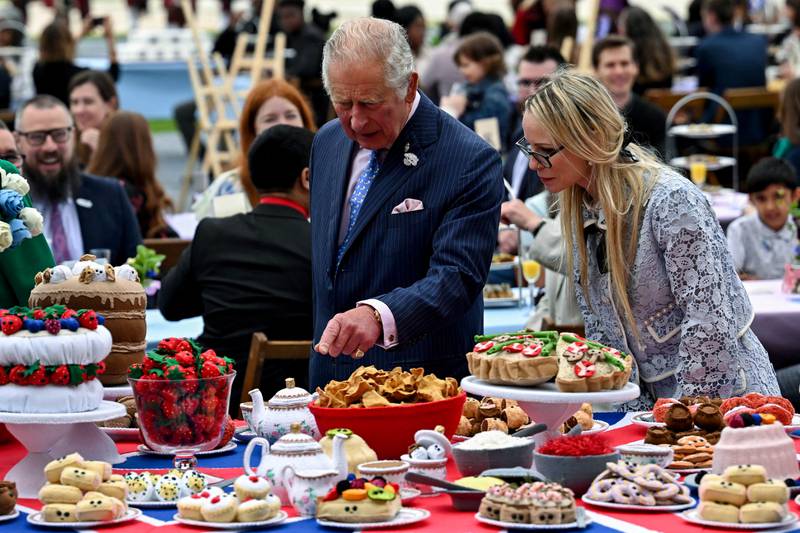 But the issue I and many others have is that if you have a monarchy with untold wealth and some influence over the country's running, ostensibly only ceremonially, it becomes challenging for that society to discuss alternative ways of truly organizing alternative social systems.
But what is the point of celebrating 70 years of a monarch in ceremonial power? We don't know much about the Queen personally. Still, we have all probably watched The Crown on Netflix, where various actresses play her with a heavy sympathy for the selflessness of a monarch that sees herself as the epitome of history. Monarchy from this angle is, in a sense, the embodiment of history itself.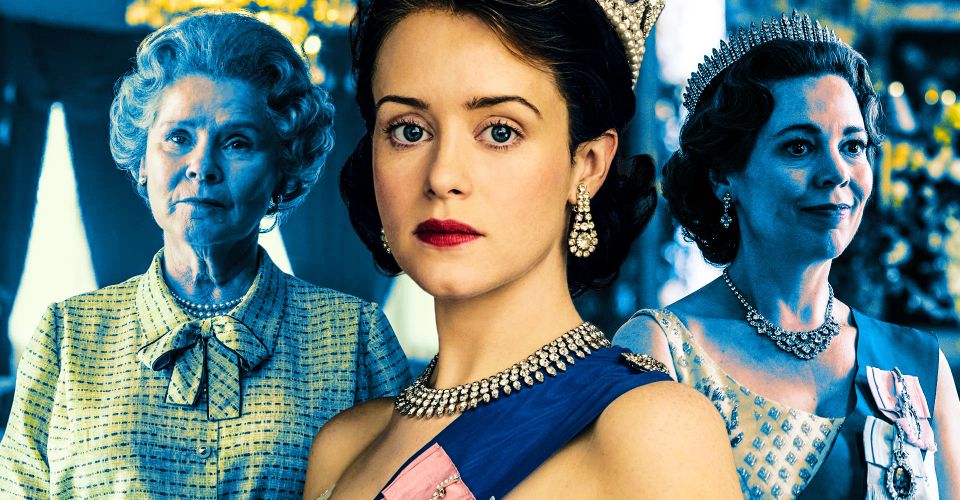 The existence of an iconic species of wallpaper like the British monarchy goes against the grain of our fast-paced modern world, which is wildly obsessed with media and technology and the deification of the fantastically wealthy tech overlords who make our personal lives "easier" yet more exposed and controlled.
But the worship of the Queen is an ancient tradition. It asks us to conform to and accept the idea that certain families of people could and, more importantly, should rule over us not because they earned it or that we voted for them, but because somewhere down the DNA strains of history, their descendants killed more people driving a stake in the ground before any of us took our first breaths.
Most alarmingly, given the scenes during the parade and all the bells and whistles of coverage flanking it, was people's absolute willingness to accept the monarchy uncritically.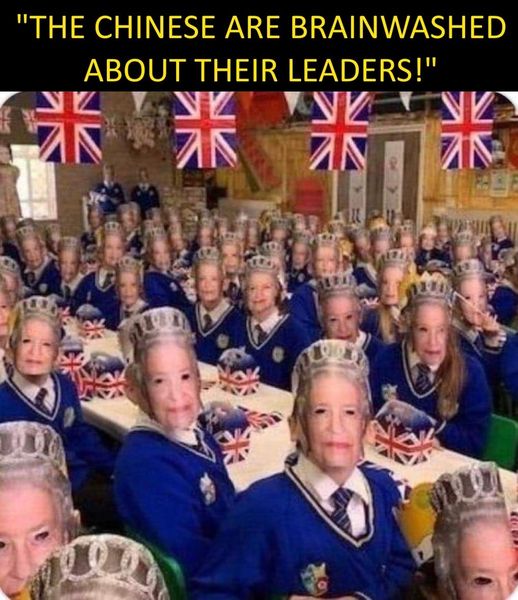 The media spoke in hallowed tones about the achievement of one person who has had every single privilege to endure life and rule for as long as she has done — remarkable but not exceptional. The golden elephant on the edge of everyone's lips was that she and her clan sleep safely every night at the apex of a pyramidical social hierarchy with underserved status, stolen wealth, and unelected power. And members of this social hierarchy who pander and uphold these structures without questioning them as a form of self-determined democratic duty only partake in this mass delusion, perfectly embodied by the vacuous truth of the Queen's waving hologram.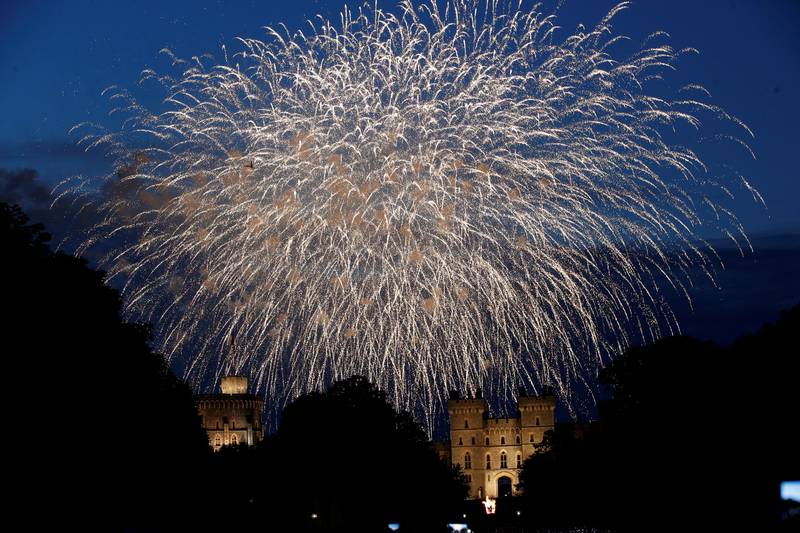 Yet, one person who was partially unavailable for her nationwide party bash — due to "episodic mobility problems" — was the Queen herself. Absent from proceedings and replaced by a hologram, various images, and film reruns of her 1953 coronation, the reality is old Liz II is going to die soon, and our affection for the monarchy not just in Britain but in the world might diminish forever. That's not to say she didn't do her job well. She more than exceeded expectations and is no doubt beloved. However, the British people may only ever achieve political maturity with the abolition of the monarchy.
As he would refer himself, J.B. Browne is a half "foreign devil" living with anxiety relieved by purchase. HK-born Writer/Musician/Tinkerer.
The views do not necessarily reflect those of DotDotNews.
Read more articles by J.B.Browne:
Opinion | The Depp v Heard defamation trial is sucking us all into the gaping jaws of a cultural abyss
Opinion | Musings on clandestine US biolabs in Ukraine as 'conspiracy theory'
Freeze Peach | Surreal and sinister: The Queen's Platinum Jubilee exposes the visual illusions of a sacred monarchy (I)