Opinion | CE election, a triumph for patriots governing Hong Kong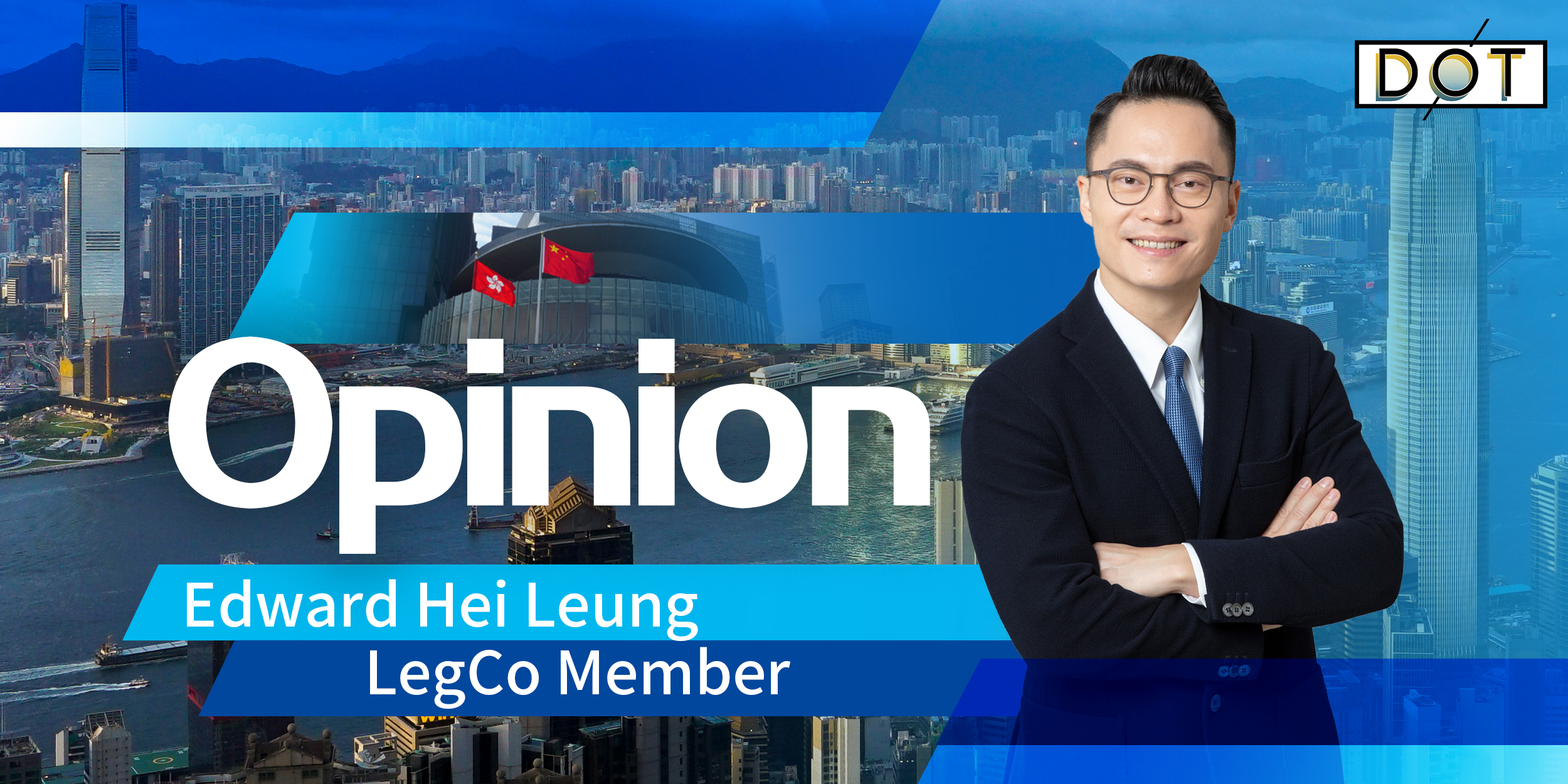 By Edward Hei Leung, LegCo Member
John Lee Ka-chiu got elected as the sixth-term chief executive of HKSAR last Sunday. In response, the US-led western societies launched a full-scale attack, smearing his sweeping victory.
Josep Borrell, the EU High Representative for Foreign Affairs and Security Policy, aired his grievance and considered Lee's success as a violation to the commitments to greater representation enshrined in Basic Law. G7 also issue a statement blaming China for the steady erosion of political and civil rights in Hong Kong. Unfortunately, all of them ignore not only the fact that Lee is elected by a widely represented election committee with different walks of life showing balanced participation, but also the reason why the city has electoral reform.
In recent years, the city was engulfed into vicious cycles in which pan-democrats spark quarrels, attack undesirable nominees and challenge Beijing authority. Worse still, the black violence in 2019 marked the climax of anti-government campaigns, probably backed up by western hostile forces. Without the enactment of national security law could the city be transited into peace and order. Thanks to the subsequent election upheaval, the territory now drives its focus to reasonable debates and discussions rather than ideological conflicts. To a boarder extent, it cannot be denied that the latest CE election is the success of patriots administering Hong Kong to ensure higher democratic quality.
Besides, Lee's success in terms of guaranteeing 99 percent of the casted votes reflects public will to have a result-oriented HK leader, particularly when the society just starts recovering from the fifth pandemic wave. In fact, Lee, our former chief secretary, has served the city for over 40 years. He grew up in a grassroot family that forces him financially incapable of enrolling in HKU. After joining civil servant team, Lee successfully handled cases of Cheung Tze-keung and Tsui Po-ko, banned the operation of separatist Hong Kong National Party, coordinated disciplined services to handle challenges from Occupy Central, Edward Snowden incident, anti-extradition bill movements, COVID-19 waves, to mention but a few.
No matter how plausible western forces' arguments are, they cannot hide their malicious attempt at our internal affairs under the guise of democracy and freedom. In general, compared with HK, US democracy is now heavily weakened as if full of holes. Raymond La Raja, a professor in the Political Science department at the University of Massachusetts, criticized the current system in the US as democratic only in form, not in substance. As he added, "the nominating process is vulnerable to manipulation by plutocrats, celebrities, media figures, and activists. As entertainment, America's current primary system works pretty well". Aside from La Raja's opinion, Americans for Financial Reform published a report showing that the Wall Street invested at least $2.9 billion into US presidential campaign 2020. Its executive director Lisa Donner pointed out the outsized role of Wall Street in US administration driving politicians to protect the super-wealthy. In other words, does the US truly have a government of, for and by its people? Or is US democracy working in form only?
As Chinese foreign ministry spokesman Zhao Lijian concluded, they had no right to comment on our internal affairs. All Chinese people, including Hong Kong compatriots, can clearly see western double standard.
The views do not necessarily reflect those of DotDotNews.
Read more articles by Edward Hei Leung:
Opinion | UK differential treatments to outsider expose its hypocrisy again
Opinion | YouTube has ruined itself into a political tool to exercise hegemonic power