East Rail Line Cross-Harbour Extension | Carrie Lam first to experience HK's new cross-harbour rail link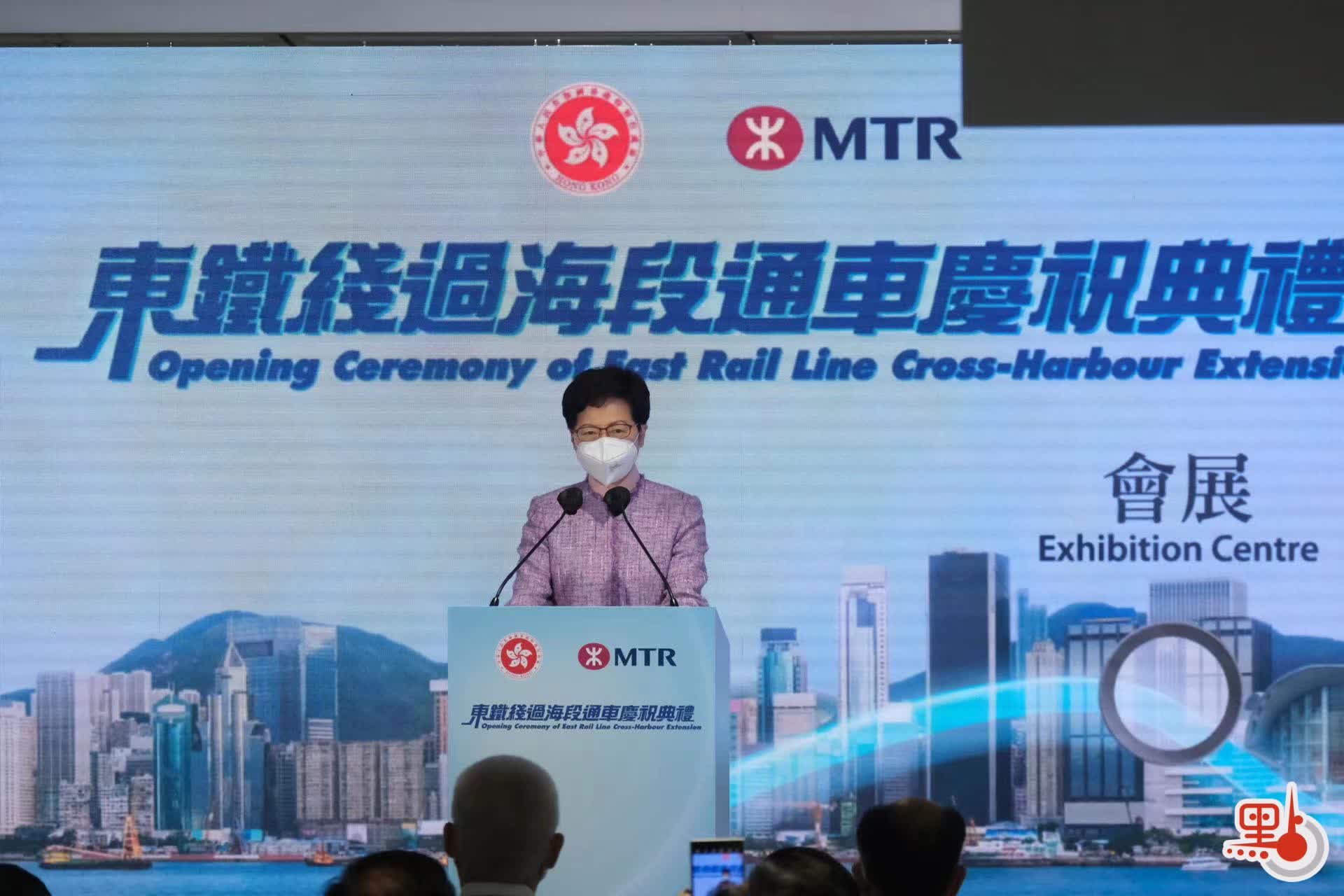 The cross-harbour section of the East Rail Line will open tomorrow (May 15). The Chief Executive, Carrie Lam, officiated at the opening ceremony today. Lam said that in the morning, she and the officiating guests had taken the East Rail Line from Hung Hom station across the harbour to the Exhibition Centre station, and will later take the East Rail train from the Exhibition Centre station to Admiralty station to experience the 6-kilometre long new railroad.
Lam pointed out that the opening of the cross-harbour section of the East Rail Line, which has a history of over 100 years, marks the fourth cross-harbour railroad in Hong Kong. The cross-harbour extension of the East Rail Line will be a strategic project that will be welcomed by the public upon its establishment. A rail network that connects east and west to north and south will bring greater convenience to the people of Hong Kong.