85% of HK youth under GBA program working on mainland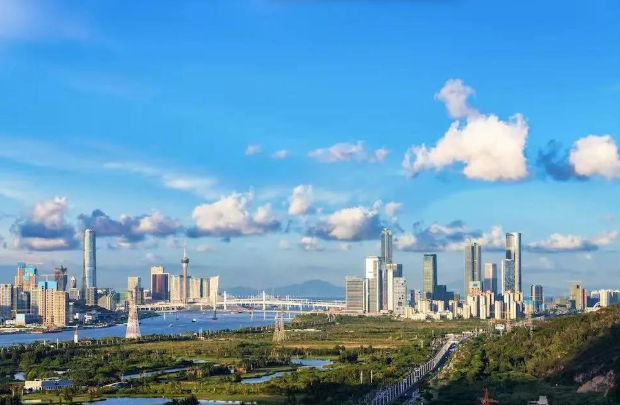 All the Hong Kong young people employed under the Greater Bay Area Youth Employment Scheme have started work in the Guangdong-Hong Kong-Macao Greater Bay Area, with about 85 percent of the program participants based on the Chinese mainland, Secretary for Labour and Welfare Law Chi-kwong said.
The GBA not only provides a new driving force for Hong Kong's future economic growth, but also will be an important opportunity in Hong Kong's economic recovery when the COVID-19 pandemic is over, he said in a written reply to legislators at the Legislative Council meeting on Tuesday.
The department is assessing the program and is expected to finish the study within this year, he said, adding that the government will formulate new plans based on the results of the study.
The program, which the Hong Kong government launched in January 2021, aims to offer local young professionals a wider development platform by encouraging enterprises with business operations both in Hong Kong and the mainland to hire them and assign them work across the boundary.
A total of 2,000 positions are provided, around 700 of which are designated for innovation and technology posts. Each employee is paid at least HK$18,000 ($2,300) a month.
Employers will receive a monthly subsidy of HK$10,000 for each graduate employed, for up to 18 months.
So far, 417 enterprises have participated in the project, offering about 3,500 job vacancies. Innovation and technology-related posts take up half. More than 20,000 job applications have been made by job seekers.
(Source: China Daily)