Opinion | An old nagging headache the new head of Hong Kong doesn't need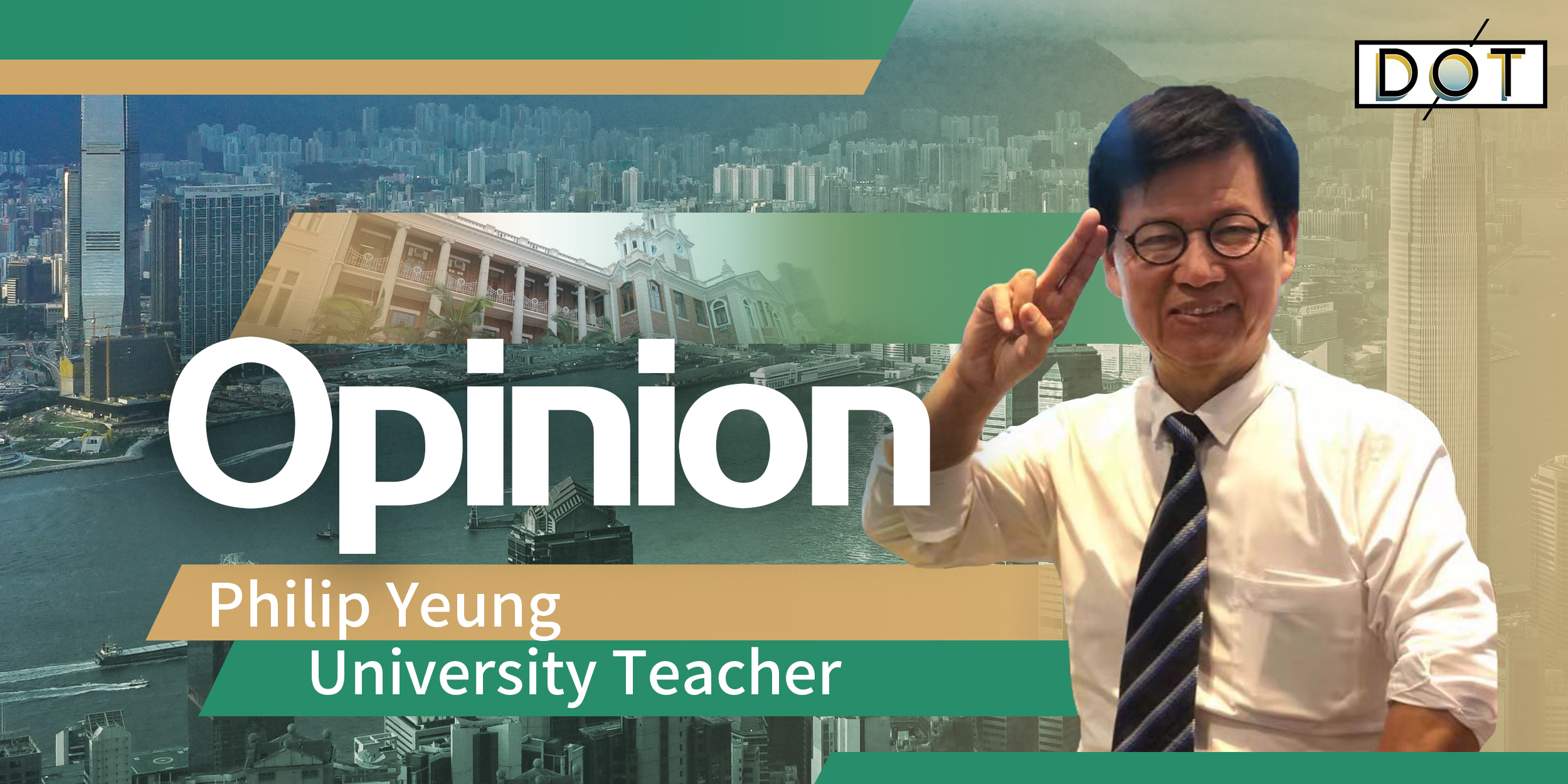 By Philip Yeung, a university teacher
PKY480@gmail.com
It is sickening how timid our officials are in unloading baggage from the colonial government. I refer to the Geneva Convention Against Torture it signed on our behalf. A quarter of a century after the handover, Hong Kong is still handcuffed to the same stupid policy, despite decades of abuse.
In the meantime, the Colonial master itself has moved on. Priti Patel, Britain's vicious Home Secretary, is preparing to deport asylum seekers to Rwanda, a central African nation 4500 miles away, a country known for torture and violence.
Australia, another 'liberal democracy", has an equally brutal policy of sending refugees to Nauru and Papua New Guinea closed camps where many claimants rot for up to seven years, amid ambient violence. They are not permitted to set foot inside Australia.
And what about the US, the self-proclaimed defender of the downtrodden? It has walls to keep out unwelcome intruders, cruelly separating children from their asylum-seeking parents.
We are done being lectured on protecting the vulnerable.
Hong Kong, a hopelessly overcrowded city with thousands of homeless people teetering on the brink, is still taking in thousands of bogus refugee claimants from South Asia and Africa. There is a backlog of 7700 claims that will drag on for years through the court system. And each one of them is entitled to legal aid which alone is costing the public over 100 million dollars per year. Over a 12-year period, out of a total of more than 25,000 processed claims, only 281 were validated, a recognition rate of just 0.16% versus the global average of 27%. Clearly, this outdated policy is being massively abused.
Singapore is a lot smarter. Singapore shuts its door on asylum seekers and refugee claimants, declaring it lacks the physical capacity to absorb the influx of economic migrants masquerading as asylum seekers.
A good government is gutsy in penetrating and containing problems.
Why then is Hong Kong such a magnet to phony asylum seekers?
First, this city has nearly half a million foreign domestic workers who provide ready female companionship to refugee claimants who are exclusively single males. The moment they land here, there is an abundant supply of potential romantic partners. Soon, they talked their new girlfriends into becoming refugee claimants themselves, as doing so entitle them to a variety of government subsidies worth several thousand dollars per month. The ranks of fake refugees are thus boosted by the maids who were previously in Hong Kong on legal work permits, but have now opted to join their opportunistic "boyfriends' as asylum-seekers, unrestricted by the rules of employment contracts.
It is outrageous that these bogus claimants are automatically entitled to legal representation—a massive waste and misuse of governmental resources.
The source countries of bogus refugees have a historical origin: the visa-free entry system that comes with the network of Commonwealth countries, such as India, Pakistan, Bangladesh, and former British colonies in Africa. Canada was at one time flooded with non-bona-fide visitors from these countries, until it put a stop to this abuse that was a hangover from its former Colonial ruler.
Hong Kong must quickly disown this British colonial policy which it doesn't even honor itself. Years ago, the Liberal Party pushed for removing India from the list of visa-exempt countries, but feebly reversed itself after strong lobbying by the Indian consulate and the local Indian business community, claiming that imposing visas on India would harm bilateral trade, a claim belied by Singapore's no-nonsense policy. Bona fide Indian business people can be issued multiple-entry visas valid for up to 10 years. The negatives far outweigh the positives in condoning this blatant abuse of the visa-free entry system. It is the height of hypocrisy that India, the world's so-called largest democracy, has itself refused to ratify the Geneva Convention Against Torture.
These bogus claimants are not only a burden on the public purse. They threaten local law and order, turning to crimes such as gang warfare and drug trafficking since government subsidies are insufficient to cover the cost of living. Street safety has deteriorated in areas awash with unattached claimants with nothing to lose.
Why is Hong Kong so gutless? It is emblematic of a bureaucracy that is too fainthearted to depart from colonial policies that no longer serve the city's best interests. There is nothing sacrosanct about a colonial policy that is well past its sell-by date.
It is high time Hong Kong followed Singapore's example and get out of the Geneva Convention against Torture. It should lose no time in imposing visas on countries that have long abused our hospitality.
An open-door asylum seeker policy is for the birds. Britain and Australia are not buying it. Why should we?
The views do not necessarily reflect those of DotDotNews.
Read more articles by Philip Yeung:
Opinion | Be a good neighbor: Can Australia U-turn on Anti-China Alliances?
Opinion | Who is qualified to be Hong Kong's next leader?
Opinion | The impossible country---Looking at China upside down