Pic of the Day | Talk the talk but doesn't walk the walk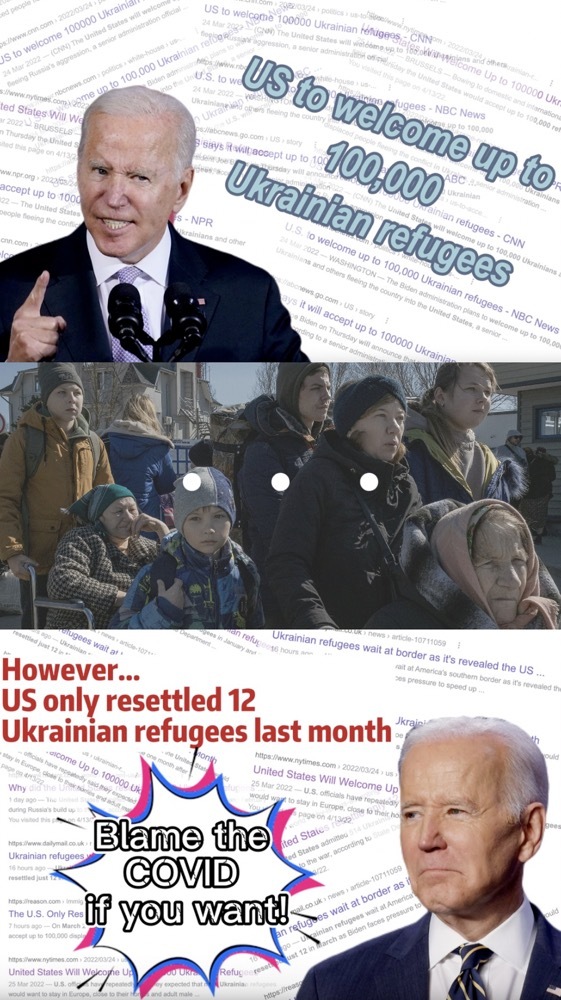 On March 24, US President Joe Biden announced that the United States would accept up to 100,000 displaced Ukrainians. Though the Biden administration's plan may seem like an appropriate response to the mounting migration crisis in Europe, there's no indication that the US will be capable of processing that many fleeing Ukrainians. In March, just 12 Ukrainians came to the US through the American refugee program, while thousands of other Ukrainians crossed into the US from Mexico.
The US Department of State said visa applicants would have to wait longer at US embassies and consulates because of the outbreak's impact. The US also stressed that refugees from Ukraine should not attempt to enter the US on tourist visas or other temporary visas.
Some German media criticized the US for delaying the reception of refugees. According to the agreement reached between the German government and the state governments, all Ukrainian refugees in Germany will receive the minimum social security benefits from June this year. However, Ukrainian refugees in the United States are still facing many difficulties.