Beijing Winter Olympics | Italian Consul General highlights Olympic spirit & resilience of humanity against pandemic
With about two weeks left before the opening of the 2022 Winter Olympic Games, the whole world is turning its eyes to Beijing with expectation and curiosity. As a major international sports event, the Games have long been aiming at building a peaceful and better world by educating youth through sports, and this time become even more special in an ongoing battle against the pandemic.
In an exclusive interview with DotDotNews on Thursday (Jan. 20), Clemente Contestabile, Consul General of Italy in Hong Kong, shared Italy's experience in the development of winter-sports-related industries and encouraged young people in HK to pay more attention to the Beijing Winter Olympics.
Coincidentally, the next Winter Olympics in 2026 will be held in the Italian cities of Milan and Cortina d'Ampezzo. Enjoying a long tradition in winter sports, Italy has several strong industries related to winter sports, including fashion and tourism. In terms of providing sports apparel and technology equipment, it is truly a powerhouse. Contestabile said it is a proud thing for Italian companies being one of the main suppliers of sports technology equipment for this year's Winter Olympics. As Chinese government plans to have more than 300 million people interested in practicing winter sports, this presents a huge market demand and more opportunities for collaborative development in this field between two countries.
In addition, Winter Olympics serve as a major drive to boost local tourism. In Italy's experience, the 1956 Winter Olympics hosted in Cortina d'Ampezzo has turned this city into one of the most famous winter destinations for tourists around the world. In 2006, it hosted the Winter Games in Turin which is also a popular choice for international travelers. Besides winter sports, Turin has so much to offer, such as culture, food, wine and outdoor experiences.
For the Consul himself, alpine skiing is his personal favorite. He used to practice skiing since he was a kid. Fascinated by the racing spirit and elegant style of winter competition, Contestabile also finds a lot of fun in watching and practicing figure skating, ski jumping, and snowboarding.
Contestabile sent his best wishes to all the athletes competing at the Winter Games. According to him, this year's Games will be even more important, which is a perfect manifestation of Olympic spirit about mutual understanding, solidarity and fair play, as well as the resilience of humanity against the pandemic.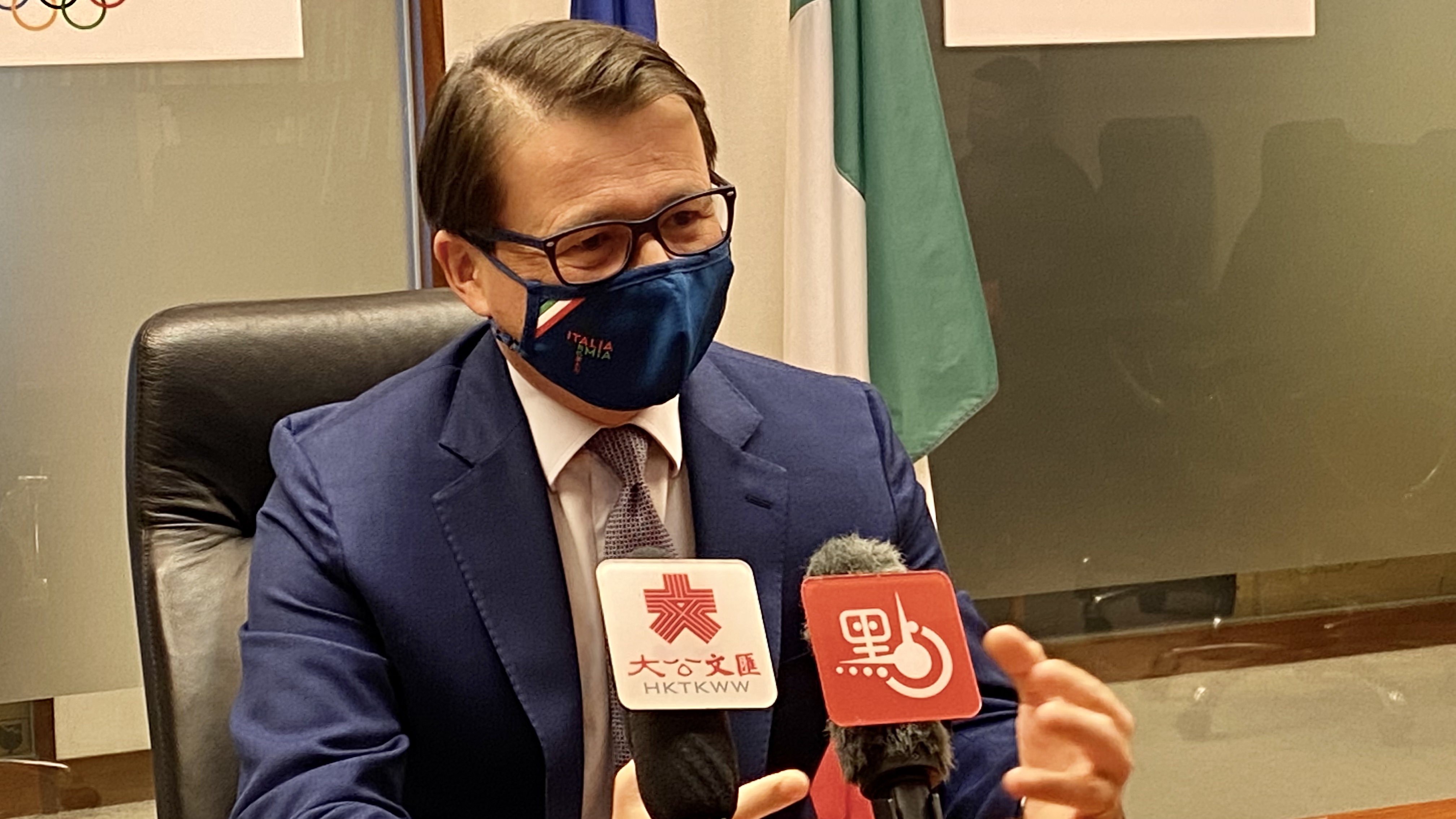 (Reported by Ang Li)