Beijing Winter Olympics | South Korean Consul General: The Games help improve brand value of host city
With about two weeks left before the opening of the 2022 Winter Olympic Games, the whole world is turning its eyes to Beijing with expectation and curiosity. As a major international sports event, the Games have long been aiming at building a peaceful and better world by educating youth through sports, and this time become even more special in an ongoing battle against the pandemic.
In an exclusive interview with DotDotNews on Thursday (Jan. 20), Baek Yong-chun, Consul General of the Republic of Korea in Hong Kong, shared Korea's long tradition in winter sports and how it boosts the tourism industry significantly.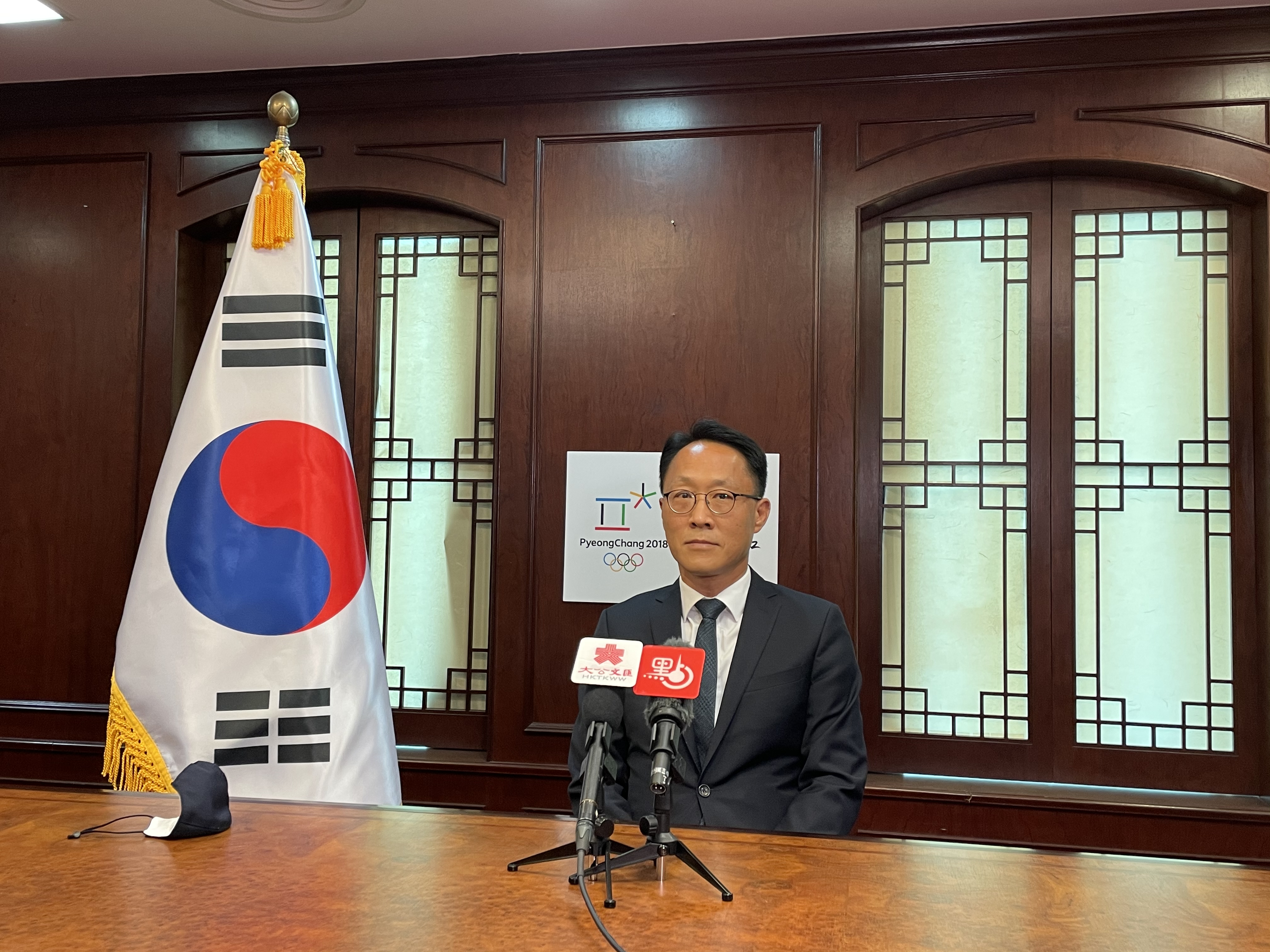 Enjoying a long tradition in winter sports, South Korea first participated in the Winter Olympics in 1948, more than 70 years ago. Baek recalled that the 2018 Winter Olympics hosted in Pyeongchang County, Gangwon Province of South Korea, greatly raised Korean people's awareness and the popularity of winter sports. Star players were loved and remembered, with their stories being widely circulated and touching the hearts of many. Since then, even once-unfamiliar sports such as curling have become a common topic of public discussion.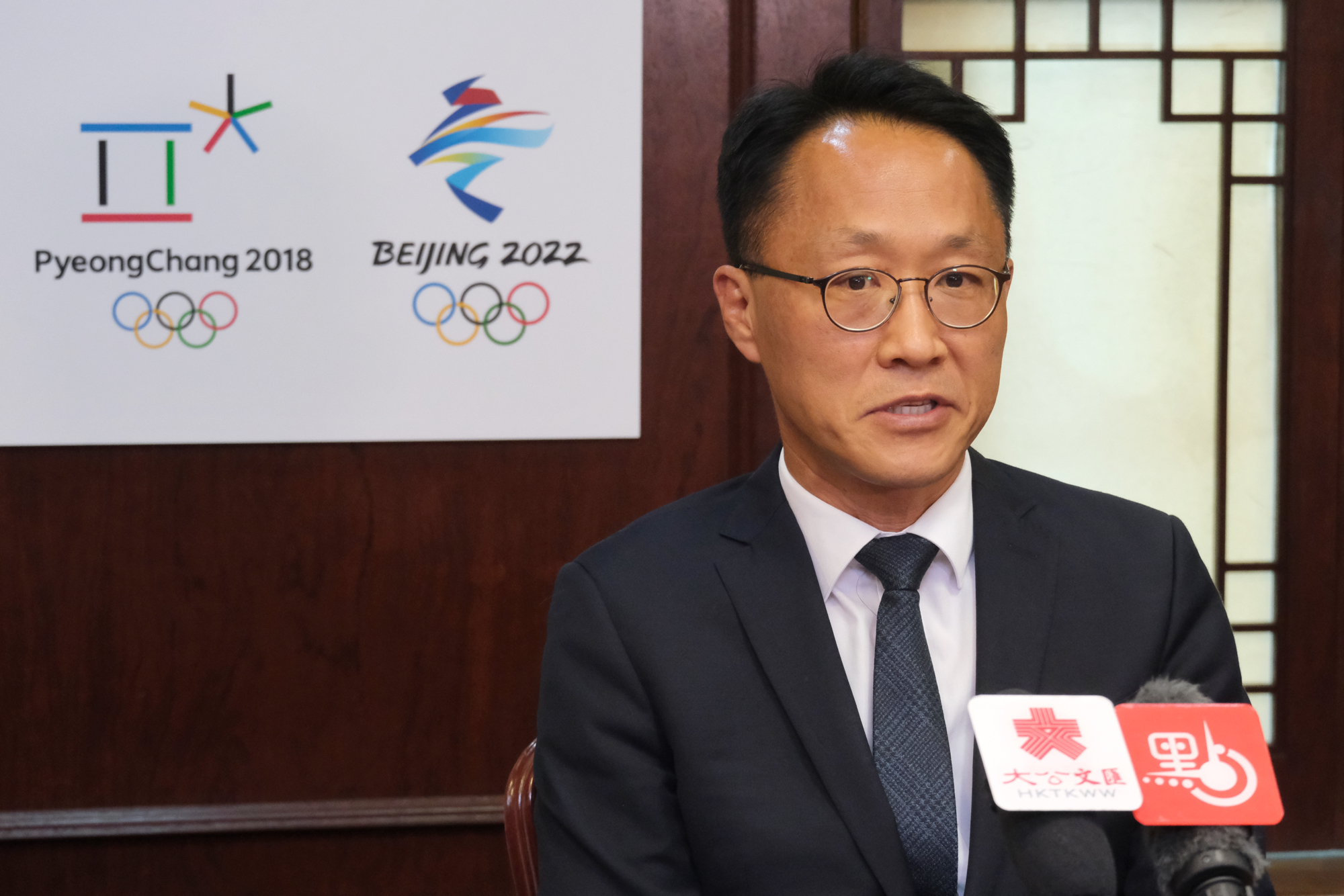 According to Baek, the Winter Olympics have greatly boosted the domestic economy, sponsorship businesses, related industries such as tourism and even entertainment, while the improvement of winter sports facilities and infrastructure have also raised people's accessibility to winter sports. Baek stressed, "Hosting Olympics is a good opportunity to improve the brand value of the host city." Statistics indicate that as a result of the Winter Olympics, the number of foreign tourists visiting South Korea in 2018 and 2019 was 15 million and 17 million respectively, recording more than two-digit growth rates.
The Consul mentioned that short-track speed skating is extremely popular in his country, and bobsleigh, skeleton, curling are also must-watch winter sports competitions. In addition, Baek suggested HK people get a taste of Korean culture such as the hit Netflix TV series "Squid Game" at the Korean Cultural Center in PMQ, as it is difficult for them to visit Korea in person during the pandemic.
Baek cheered for HK athletes participating in this year's Winter Games, and wished the Beijing Winter Olympics a huge success, contributing to the peace and prosperity of the whole world.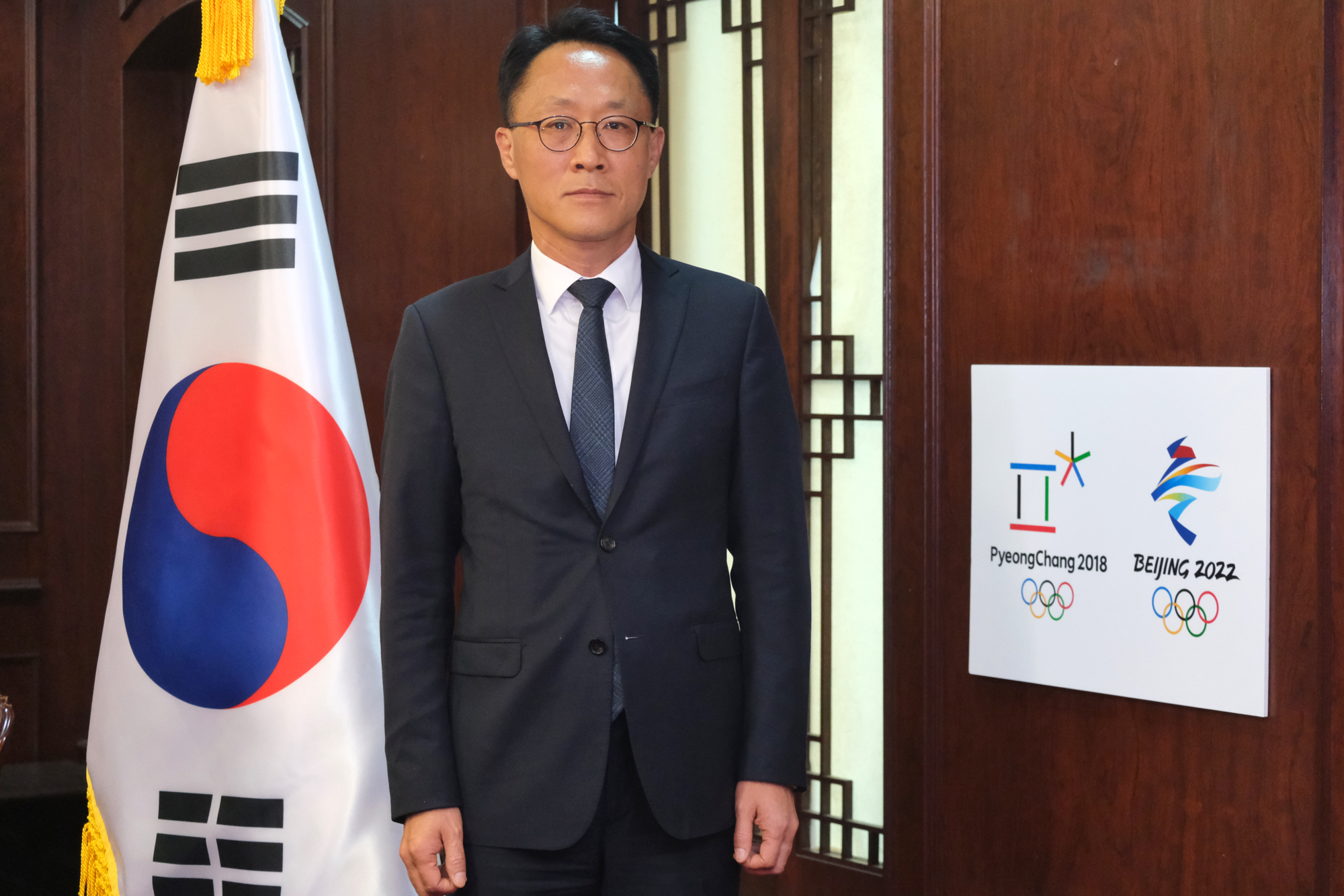 (Reported by Ang Li)