Peel the Onion | The Beatles: Get Back A Must Watch for Artists and Creatives (Part I)
By J.B.Browne
Everybody Had a Hard Year
We all need a maxim to live by, so here's one. Never trust anyone who doesn't like The Beatles. Also, toast. Do you like toast? They're the same—universally accepted brilliance. Coincidence then that the only thing The Beatles seem to eat in "Get Back," Peter Jackson's reconstruction of a documentary film from 1969, is toast.
Released on Disney+ as a three-part series nearing 8-hours, Jackson's recut of original footage shot by Michael Lindsay-Hogg, director of the long-lost 1970 Beatles documentary Let It Be, has been an astonishing success. For decades, the original documentary has languished in dour Beatles infamy as their unofficial breakup diary. And though not quite as ghastly as history recalls, Jackson's 2021 fresh-cut proves that there was way more camaraderie and laughs in the 60-plus hours of footage than had once been believed.
The remastered footage not only looks beautiful in a warm vintage color tone but is now a fly-on-the-wall tome on the art of creativity from four master craftsmen at the very top of their game. So, when asking why we're even talking about a band that spilt up more than fifty years ago, the answer is this; "Get Back" is a masterclass of delayed artistic gratification—the famous rooftop gig being the hard-won triumph at the end—from which, Beatle addicted or not, artists and creatives will draw much fascination-inspiration-appreciation.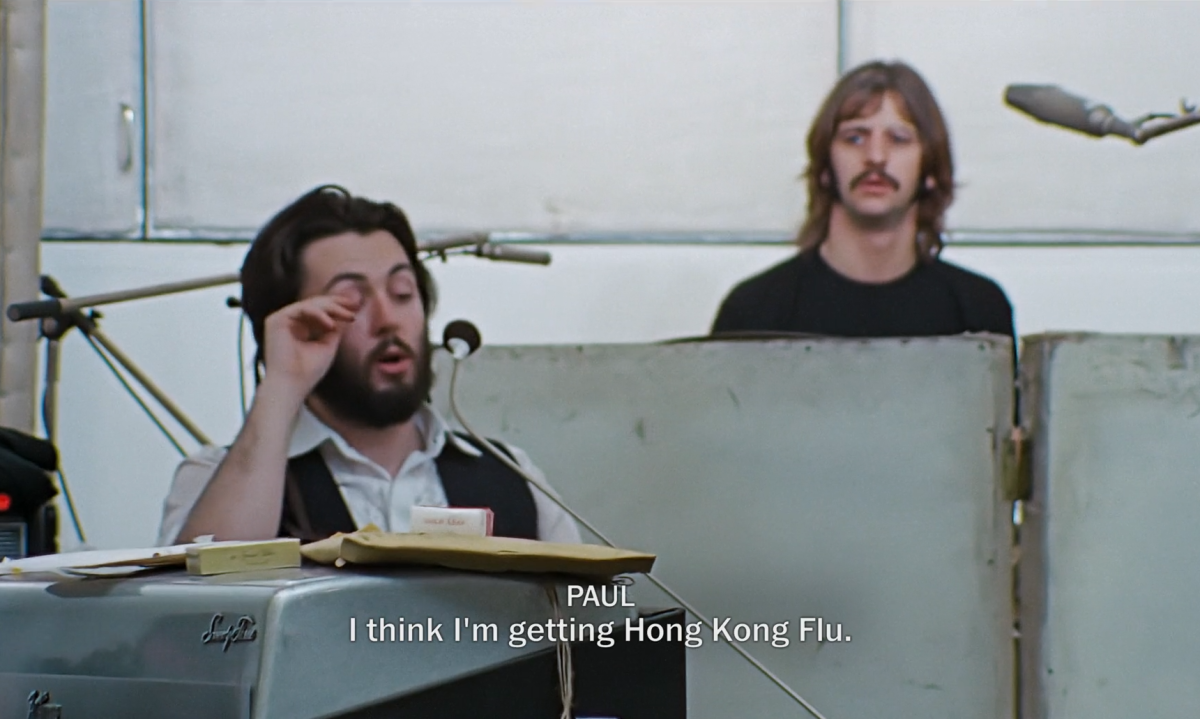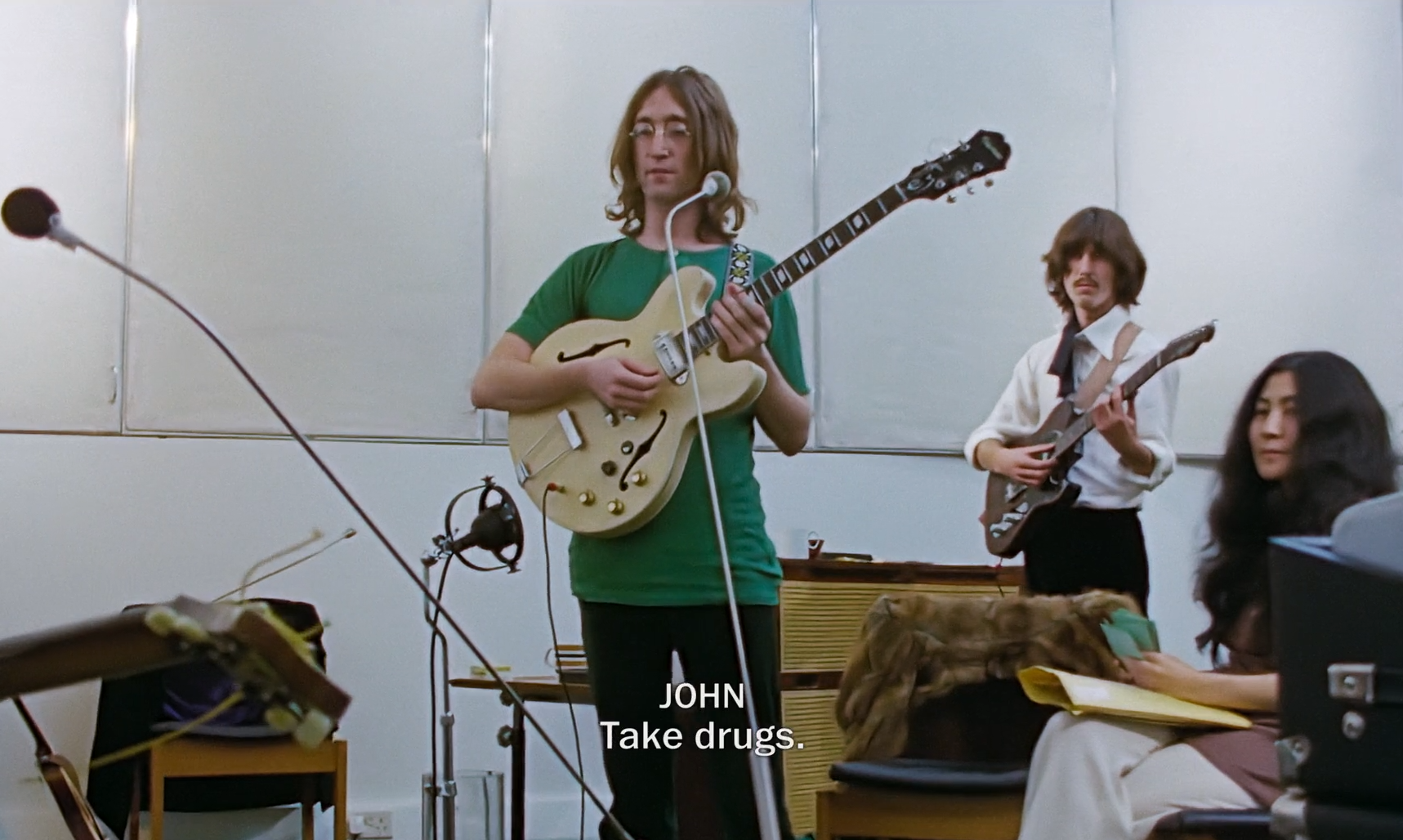 For those in a more casual realm, The Beatles were four very talented guys who had that rare "lightning in a flask" chemistry that took the world by storm from 1962 to 1970. In that time, through their music, they tapped the zeitgeist of popular culture, becoming the prototypical pop band story. Everything they did is modern music's DNA—from being the first to play sold-out shows in large stadiums; the first to film a live satellite television broadcast; inventing countless new studio techniques; making the first music video (Paperback Writer); the first to use Indian music in Western pop; the most famous first "concept album" (Sgt. Pepper); record-breaking chart success for a self-contained band (one that wrote and performed its own material); and reality tv with the original concept of the Let It Be film.
More than that, their witticisms, sayings, and perceptions have further become embedded in pop music mythology. In a way, The Beatles are like family; they gave so much joy and insight to the world breaking molds and untold boundaries both technically and commercially.
All of this brings us to the central premise of "Get Back," a Paul McCartney-led project to get the group to write new songs for a live performance from scratch, the writing process of which would all be captured on film.
Episode One starts in the icy environs of Twickenham Film Studies, whereby the Fab Four, shaggy-haired, bearded and bored, congregate to "have another go" at more Beatle product. The group's de facto leader and early hit-making charge, John Lennon, is in the throes of new love with Yoko Ono and heroin addiction. Unwilling to defer to Paul's leadership but too frayed to lead, John doesn't seem to care about needing to rehearse or work. But being Beatles is a job anyway. He's late to arrive most days. And really, what's the point of rehearsing when you've already crushed the world in the studio and on the stage.
Since the death of erstwhile Beatles manager Brian Epstein, business-minded Paul McCartney has assumed the role of hard taskmaster. The pressure on him to create and push the others deepens as do the lines on his 20-something face.
At one juncture, he asks John if he has any more songs to contribute, to which John replies with an emphatic "No."
"We're gonna be faced with a crisis, you know," Paul says.
"When I'm up against the wall, Paul, you'll find I'm at my best," John retorts dryly through spectacled heroin haze.
Meanwhile, the cameras roll on silently.
As he would refer himself, J.B. Browne is a half "foreign devil" living with anxiety relieved by purchase. HK-born Writer/Musician/Tinkerer.
The views do not necessarily reflect those of DotDotNews.
Read more articles by J.B.Browne:
Peel the Onion | The Beatles: Get Back A Must Watch for Artists and Creatives (Part II)
Peel the Onion | 'The Battle at Lake Changjin' Film Review (Part I)
Peel the Onion | 'The Battle at Lake Changjin' Film Review (Part II)