Omicron variant detected in more countries as scientists race to find answers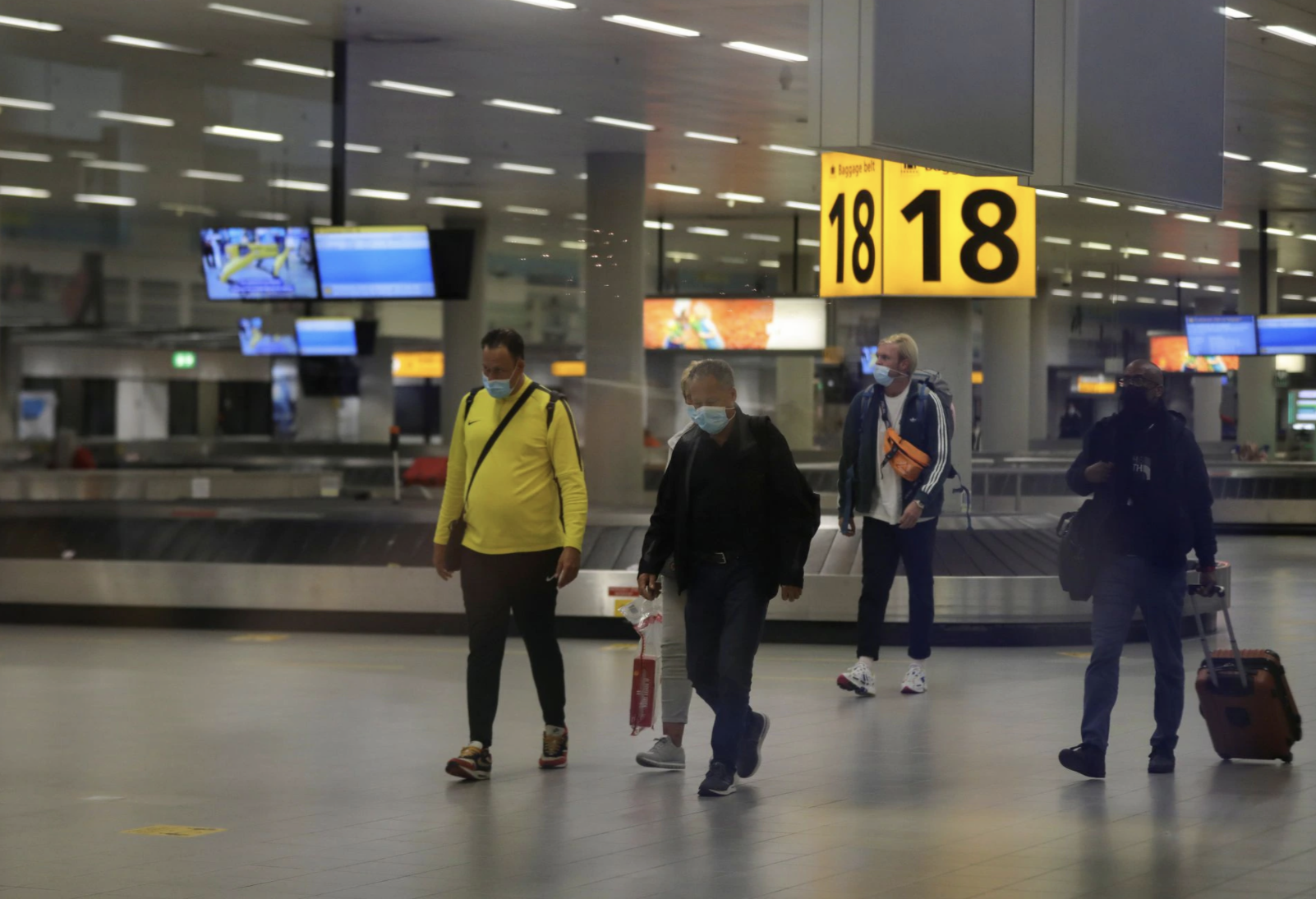 The Omicron coronavirus variant spread around the world on Sunday (Nov. 28), with new cases found in the Netherlands, Denmark and Australia even as more countries imposed travel restrictions to try to seal themselves off.
The World Health Organization (WHO) said it was not yet clear whether Omicron, first detected in Southern Africa, is more transmissible than other variants, or if it causes more severe disease.
"Preliminary data suggests that there are increasing rates of hospitalization in South Africa, but this may be due to increasing overall numbers of people becoming infected, rather than a result of specific infection," WHO said. read more
It said understanding the level of severity of Omicron "will take days to several weeks".
The detection of Omicron triggered global alarm as governments around the world scrambled to impose new travel curbs and financial markets sold-off, fearing the variant could resist vaccinations and upend a nascent economic reopening after a two-year global pandemic.
In its statement, the WHO said it was working with technical experts to understand the potential impact of the variant on existing countermeasures against COVID-19, including vaccines.
Britain said it will convene an urgent meeting of G7 health ministers on Monday to discuss the developments.
Dutch health authorities said 13 cases of the variant were found among people on two flights that arrived in Amsterdam from South Africa on Friday. Authorities had tested all of the more than 600 passengers on the flights and found 61 coronavirus cases, going on to test those for Omicron.
"This could possibly be the tip of the iceberg," Health Minister Hugo de Jonge told reporters.
Dutch military police said they arrested a married couple who left a hotel where they were in quarantine after testing positive for COVID-19, and were attempting to flee the country.
Omicron, dubbed a "variant of concern" last week by the WHO that is potentially more contagious than previous variants, has now been detected in Australia, Belgium, Botswana, Britain, Denmark, Germany, Hong Kong, Israel, Italy, the Netherlands, France, Canada and South Africa.
Many countries have imposed travel bans or curbs on Southern Africa to try to stem the spread. Financial markets dived on Friday, and oil prices tumbled.
A South African doctor who was one of the first to suspect a different coronavirus strain said on Sunday that symptoms of Omicron were so far mild and could be treated at home.
Dr. Angelique Coetzee, chair of South African Medical Association, told Reuters that unlike with Delta, so far patients have not reported loss of smell or taste and there has been no major drop in oxygen levels with the new variant.
(Source: Reuters)