'American spy Mark Simon directed airport attack': rioter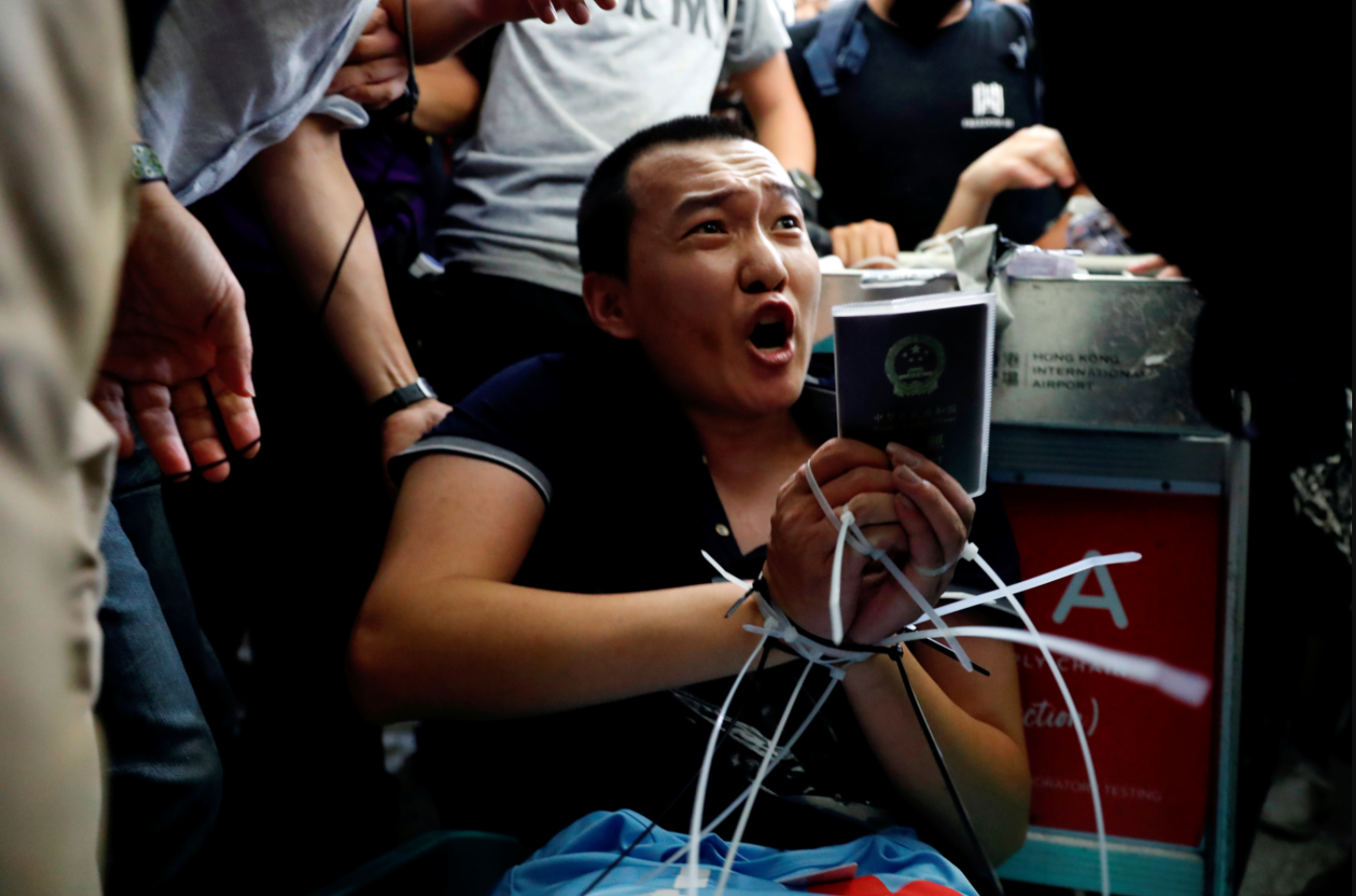 In August 2019, black-clad rioters staged an illegal rally at the Hong Kong International Airport, during which a reporter from the Global Times, Fu Guohao, was tied up, attacked and humiliated for nearly two hours. The police arrested many afterward.
Among them, radical Lai Yun-long, 20, and Amy Pat Wai-fan, 23, were convicted of illegal detention and sentenced to 4 years and 3 months and 5 years and 3 months of imprisonment respectively.
The two appealed their convictions and sentences to the High Court today (Nov. 25), and the Court of Appeal rejected Pat's application for leave to appeal, while Lai Wan-lung withdrew his application.
Lai has also pleaded guilty to common assault and obstructing an ambulance crew in the performance of their duties before the trial.
Although Lai withdrew his application, he said he still wanted to "report" to the court that the 2019 unrest and the airport riot were directed by an "American spy" named Mark Simon.
He shouted loudly in court, "I was ordered to do it by the American spy Mark Simon! I have wronged Fu Guohao! I apologize to the 1.4 billion Chinese people!"
Mark Simon later responded on social media, claiming that he has "never met" Lai.