HK's temp drops to 15 degrees or below this morning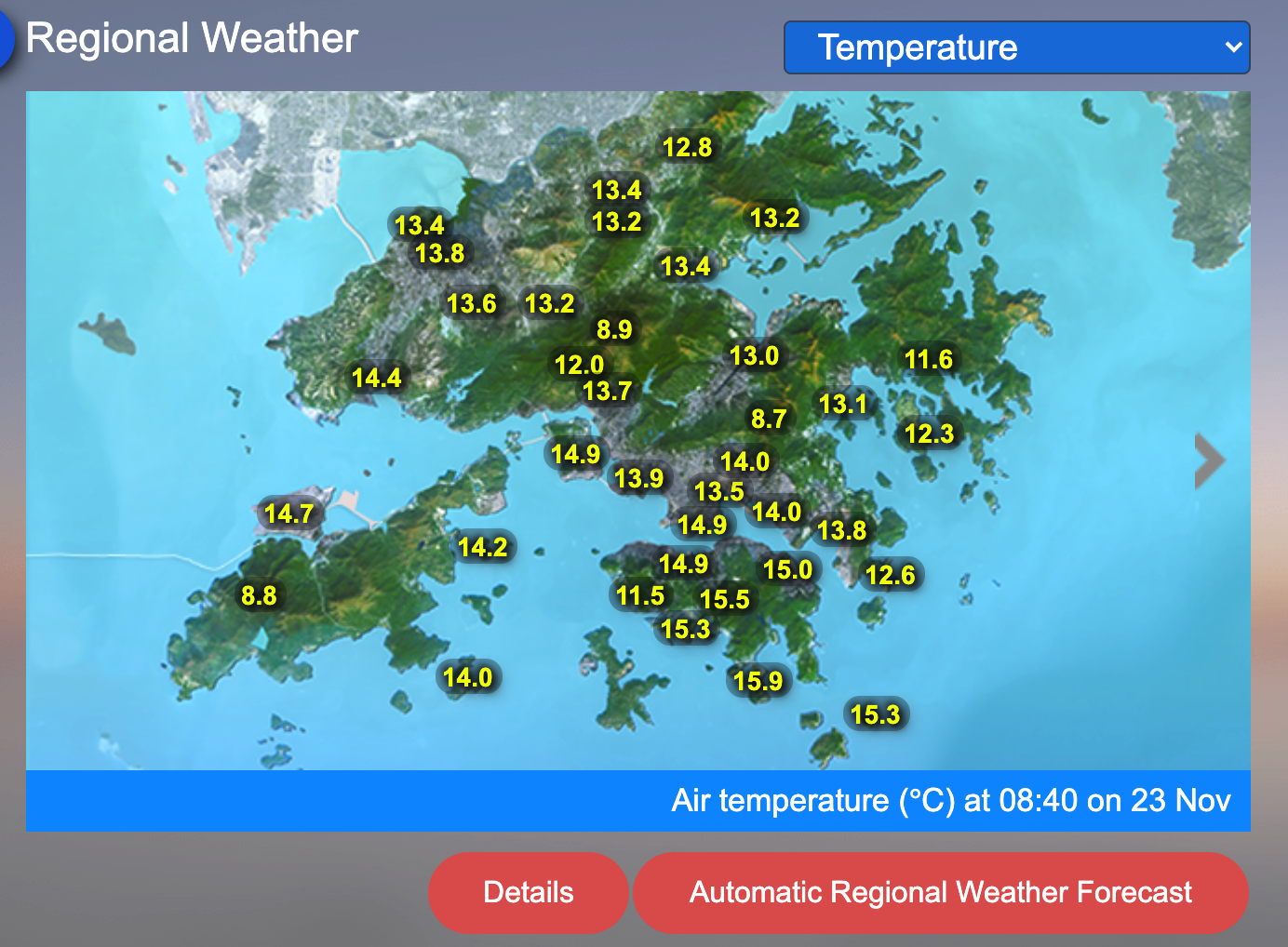 The temperature in Hong Kong this morning on Tuesday (Nov. 23) generally fell to 15 degrees or below.
HK Observatory predicts cool and dry weather today, with a maximum temperature of about 20 degrees. Under the influence of the dry northeast monsoon, the band of clouds covering the coast of southern China will thin out gradually today. It will be generally fine with cool mornings over southern China in the next few days. The temperature difference between day and night will be relatively large.