Teens aged 12-17 can get Sinovac vaccine from Dec 2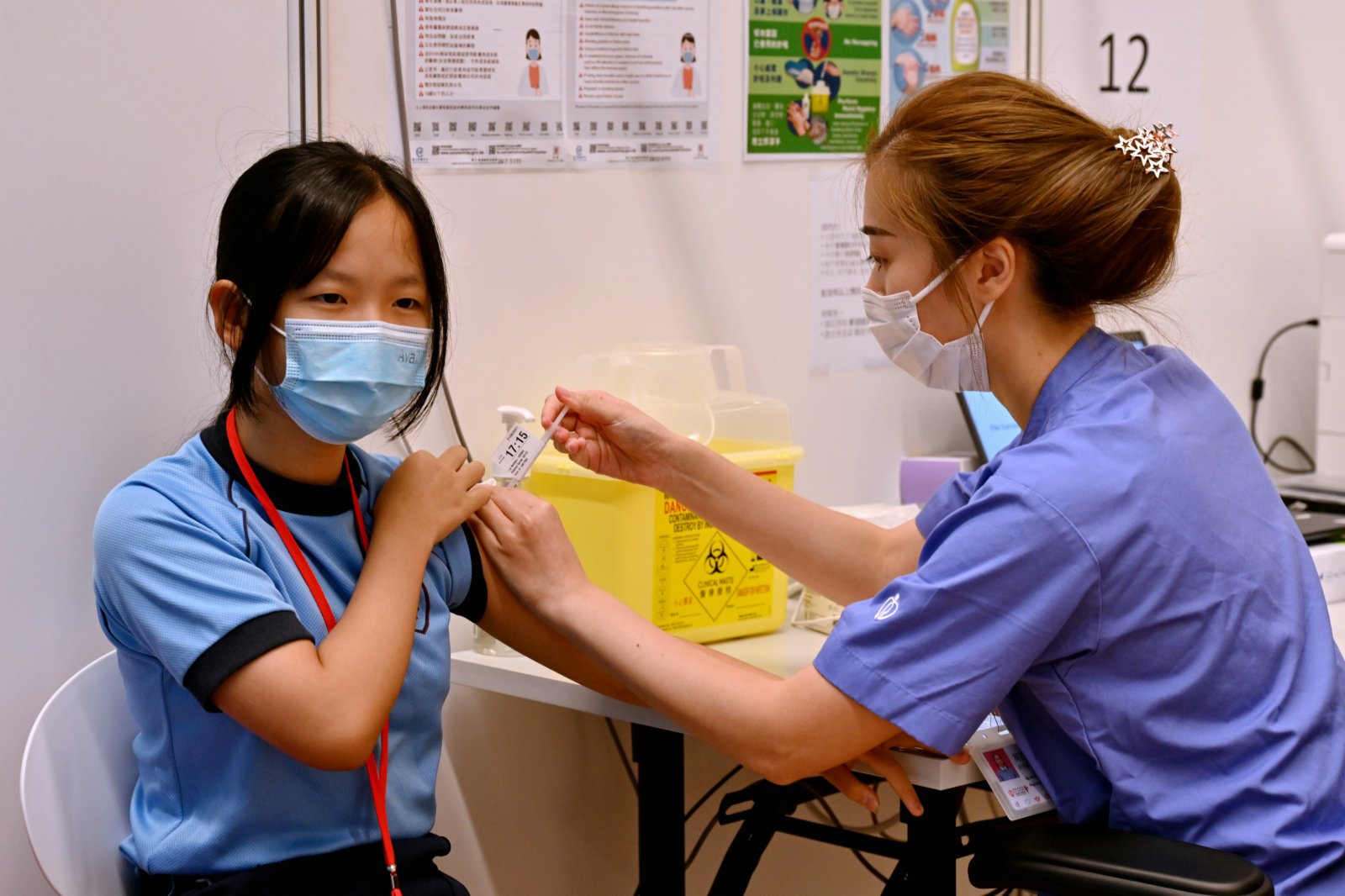 The Hong Kong government announced today (Nov. 22) that people aged 12 to 17 will be accorded priority to make reservations for and receive a Sinovac vaccination from Dec. 2.
Starting from 9 am on December 2, they can make reservations for vaccination at the community vaccination centres (CVCs) or the Hospital Authority's Ma On Shan Family Medicine Centre and Tin Shui Wai (Tin Yip Road) Community Health Centre through the COVID-19 Vaccination Programme website.
Apart from the existing service network, the Department of Health's five Student Health Service Centres will provide from the same day the Sinovac vaccine to students aged 12 to 17 as well as health information to parents and students from 9 am to 12.30 pm and 2 pm to 5.30 pm from Monday to Friday.
These five centres are Chai Wan, Lam Tin, Sha Tin, Tuen Mun and Western Student Health Service Centres.
From November 26, parents can call the Student Health Service at 2856 9133 for appointment booking. Moreover, they can also make appointments for a Sinovac vaccination through private doctors or clinics enrolled in the vaccination program.
The BioNTech vaccine has been already deemed suitable for those aged 12 or above. The public is reminded that before making an appointment, they should take note of a minimum interval of 14 days between a COVID-19 vaccination and any other vaccinations including the seasonal flu vaccine.