No 8 warning signal to remain in force until 4 pm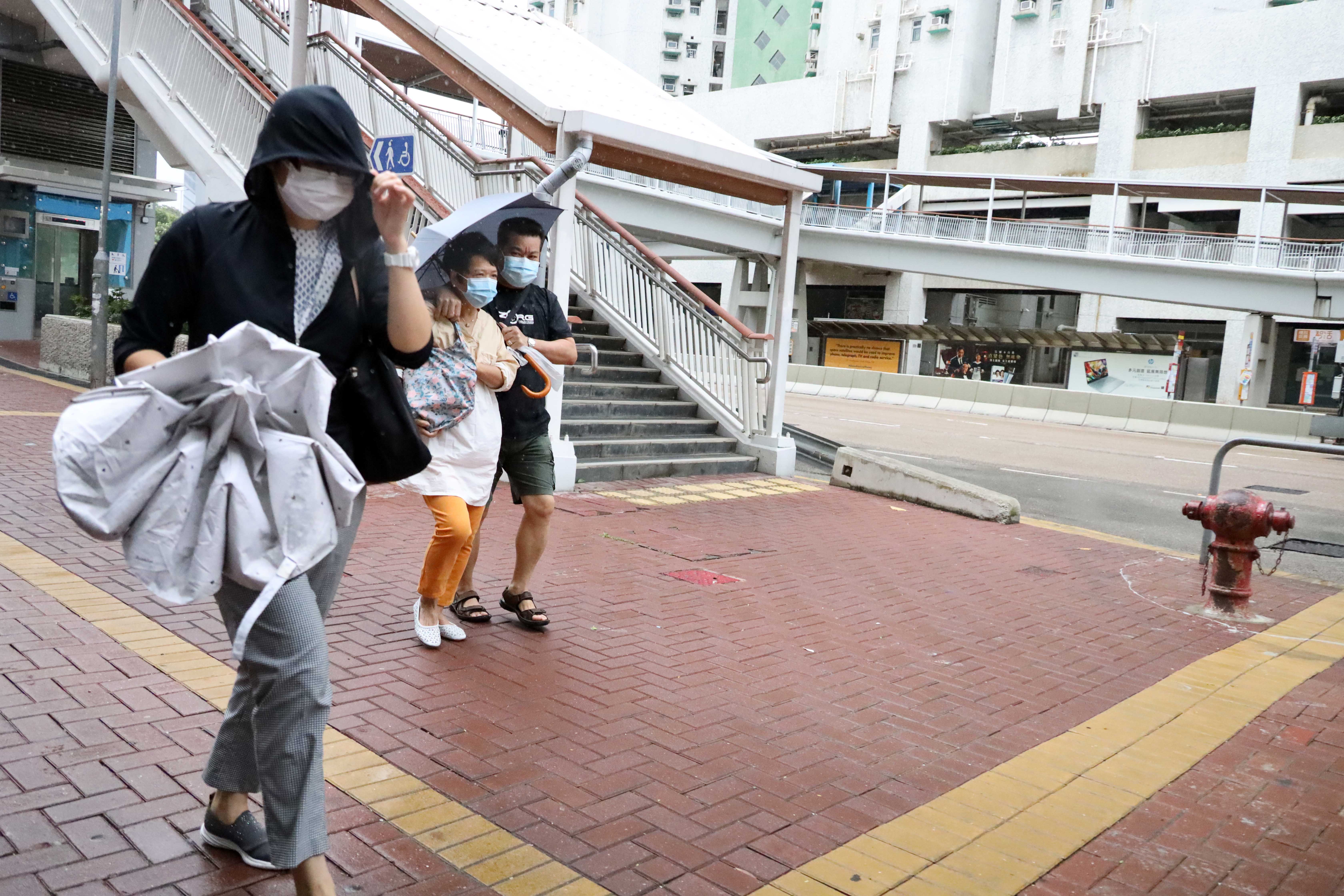 Storm warning signal No. 8, the third-highest on its scale, will remain in force until 4 p.m. on Wednesday (Oct. 13), according to the Hong Kong Observatory (HKO).
"Rainbands associated with Kompasu continue to affect the coast of Guangdong. Gales are prevailing over parts of the territory. However, as Kompasu departs, local winds are expected to weaken gradually in the afternoon," the HKO said.
Heavy rain brought by Kompasu may lead to flooding in low-lying areas. Members of the public should continue to take precautions against flooding and stay away from the shoreline and not engage in water sports, the HKO warned.
According to the HKO, in the past hour, the maximum sustained winds recorded at Cheung Chau Beach, Tate's Cairn and Green Island were 83, 81 and 78 kilometres per hour with maximum gusts 117, 110 and 101 kilometres per hour respectively.