Opinion | Why Donald Trump hates China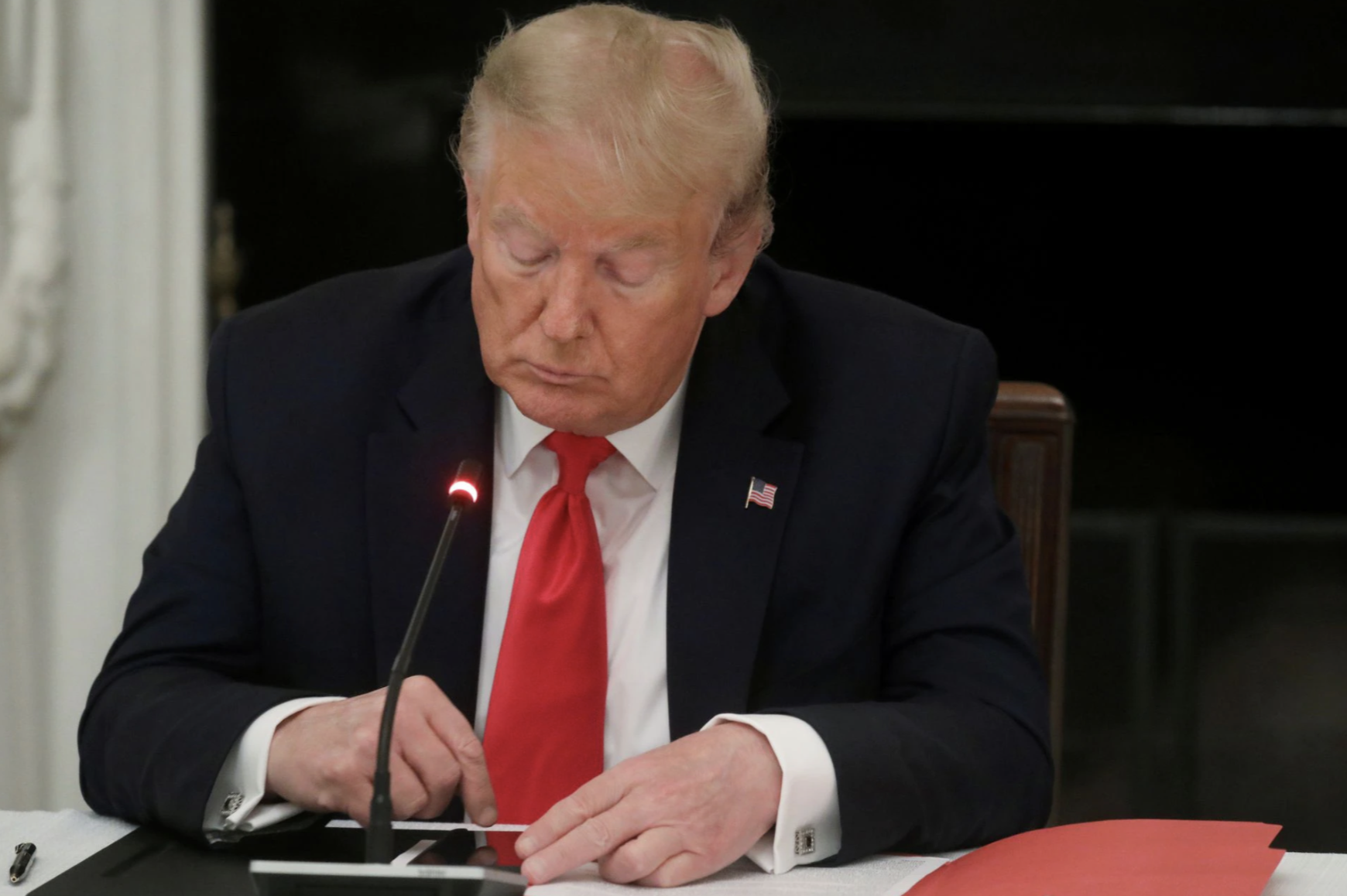 By Philip Yeung, a university teacher
PKY480@gmail.com
With Trump politics is always personal. This is true before or after he entered the White House, and is still true after he exited the presidency.
You may recall in his loud dog-whistle Muslim Ban on travel to the US, three Muslim countries were somehow specifically exempted, including United Arab Emirates and Indonesia. The reason was simple: because Trump owns and operates golf courses in those countries. He was merely protecting his own pocket. He might have entered the "hallowed" White House, but he forgot to leave the sordid businessman in him at its door.
In the latest report released by the US General Services Administration (GSA) under the House Oversight Committee, Trump stands accused of profiting from self-dealing. His Washington Trump Hotel, only steps from the White House, concealed outrageous conflict of interest, receiving $3.7 million from foreign governments "sufficient to cover over 7,400 nights at his hotel at the average daily rate." In his dealings with GSA, Trump was said to be "on both sides of the contract" as landlord and tenant.
That money was peanuts compared to the billions he sought from Hong Kong property tycoons. I stumbled across this gem of a story when I was invited to play a round of golf at the exclusive Hong Kong Fanling Golf Club.
According to the grapevine and the rumor rife in its club house, some years back, Trump came calling, begging bowl in hand, when he was teetering on the brink of bankruptcy. He was soliciting a huge bailout from his deep-pocketed playing partners. But his Chinese hosts rightly harbored serious doubts about his creditworthiness. They politely turned him down and shooed him away. To add insult to injury, before that famous round of golf, the filthy-rich Hong Kong tycoons challenged him to a skin game, at US$100,000 per hole. On hearing this, Trump, cash-poor and adjacent to insolvency, turned ghost-pale and begged off.
He left Hong Kong empty-handed, crestfallen and humiliated.
(CORRECTION: I later heard that two of the Chinese tycoons did eventually became Trump partners, but the partnership ended in a bitter, 4-year-long court battle which Trump lost. One of the tycoons joked that for Trump, filing a lawsuit is like doing lunch. It is almost second nature.)
I doubt that he ever lived down that insult. Trump is an angry, thin-skinned white man who nurses grudges.
It is intriguing to speculate "what might have been". Had Trump got when he came for, or had he been given the permission to own and operate a golf course in Xinjiang or the rest of China's 30 provinces, or granted a casino license in Macau, Xinjiang and Hong Kong might have been spared the angry world headlines, the US-China relationship might have been on a friendlier footing. Trump would have been too busy kissing China's ass, instead of trying to kick it.
There is something else about Trump. He envied the world's strong leaders and wanted a piece of that strongman image. China's success, in Covid control or the economy, made him look weak and a pathetic failure. Denied the monopoly on being macho, he desperately seized on China as his scapegoat. He needed a China distraction for his domestic debacles.
With Trump, it is always about girls, golf and gambling, in that order.
That's why, we have to hand it to Putin. Without firing a single shot, without scrambling a fighter jet or even so much as wagging a finger, all it took was a strategically located video camera trained on a soiled bed in a Moscow hotel, and Putin had Trump eating out of his hand. He simply let Trump walk into his own folly and he has been paying for it ever since with his ball-shrinking, toe-curling fawning behavior towards the Russian president that must have been difficult for Americans to watch. Sun Tzu would have been proud to count Putin as a disciple.
Trump is threatening a comeback in 2024. This time, I hope some smart business tycoons in China would do a Putin on him, invite him to China's wild west, while he is still horny in the political wilderness, or offer him a golf course in Tibet so that he could tee off from the summit of Mount Everest. That should keep Tibet Trump-safe, and steer China-US relations towards the fairway. This time, the betting agencies in Macau and Las Vegas would be ready for him, as Trump tries to scramble out of his self-made bunker.
2024 is looking delicious. Girl-chasers, golfers and gamblers of the world, unite!
The views do not necessarily reflect those of DotDotNews.