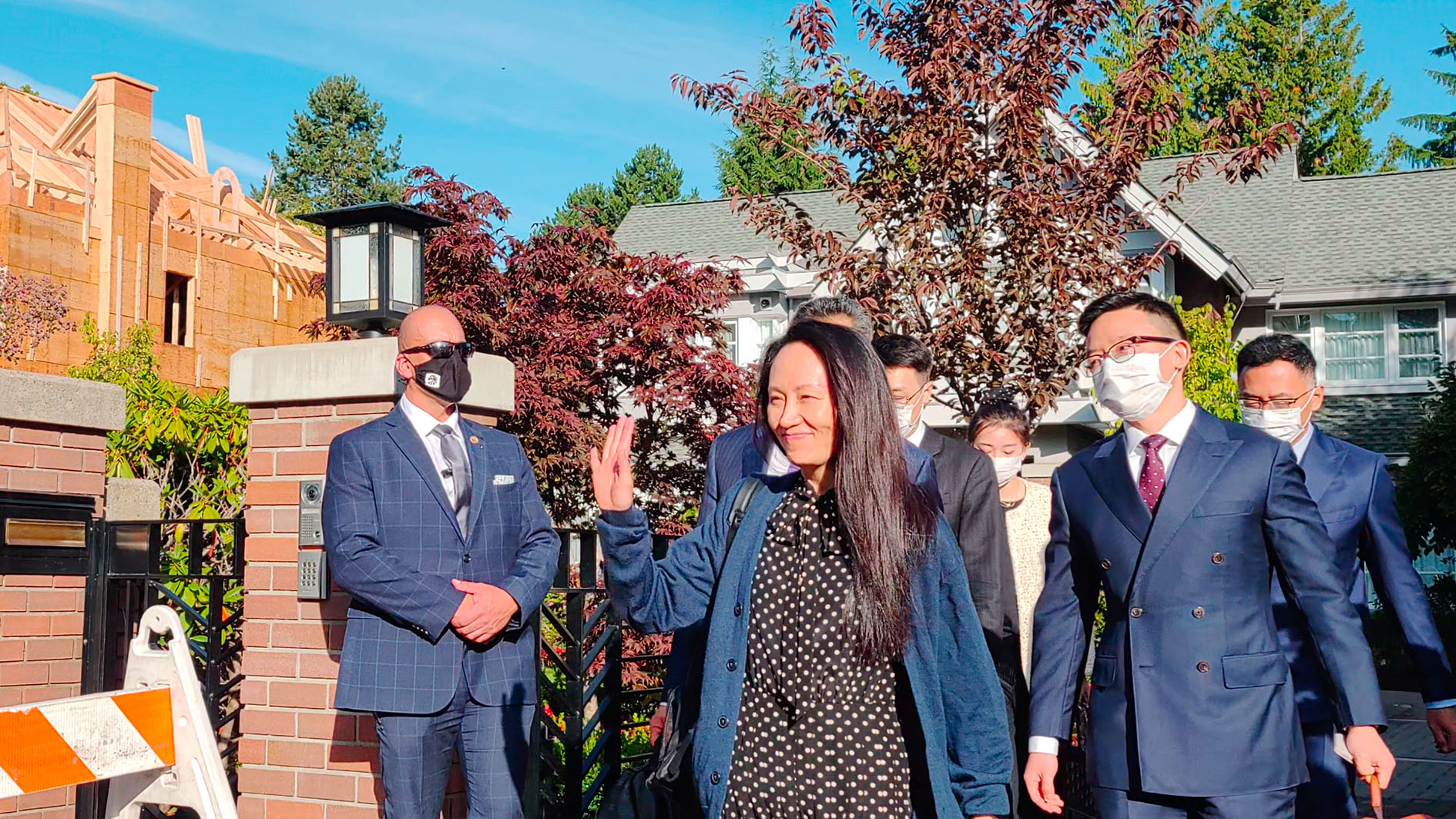 By Philip Yeung, A university teacher
Finally, the 1000-day nightmare is over. Canada can exhale. China can exhale, and the world can exhale. The Trump curse has been broken.
Meng Wenzhou, the stricken Huawei CFO, is free to go home. Free at last!
In retrospect, it has been much ado about nothing. It is an American farce, a monkey wrench thrown in to derail the Canada-China relationship that had been humming along nicely until that fateful day when handcuffs were unceremoniously slapped on an innocent Ms Meng.
It's time to move on. This is no time for recriminations. But there are lessons to be learned.
The case concerns the honor of two countries. At no time did I doubt that the Chinese people and its government would ever back down. I expected Canadian leaders to come to their senses sooner or later and put an end to this Trump travesty that Canada had unfortunately stumbled into.
This time, nobody loses. Everybody wins. Reason has prevailed. Common sense has won the day. Now, both countries can begin to repair and rebuild a once-cherished relationship. I salute Canada's courage in closing this corrosive case.
Ms Meng spoke to the press on the day of final judgment. Her statement is a beautiful finale to an ugly three years. Her words moved me to tears. English may not be her mother tongue, but there is a powerful eloquence that transcends her accent. She is gracious at her moment of vindication. She is magnanimous on her day of freedom. There is no gloating, no bitterness, only gratitude that her agony has finally ended. Her speech is pitch-perfect for repairing the relationship between the two countries that she loves. The relief in her voice, however, is palpable. Throughout her ordeal, she has carried herself with dignity, patience and composure, as befitting the well-educated citizen of a self-respecting nation.
Harsh words might have been spoken on both sides. But all along, China and its people saw the case as a titanic struggle with a bullying US government behind the scenes. Canada was merely the unwary victim of a Trump trick. It is just the piggy in the middle, and never really in China's crosshairs. In its tussle with America, China knew that it could not afford to blink first, or the floodgates to more naked bullying would open. That is the gospel truth and the unalterable premise.
America is turning inward, with a callous disregard for the interests of its allies. Why should Canada be the collateral damage of its wrongful foreign policies? Canada's own interests dictate that it charts its independent course in world affairs.
From day one, this case did not smell right, with Trump's fat fingerprints all over it. It represents everything that Canada is not. Known for its humanity, neutrality and detachment from ugly international power play, Canada is at peace with the world. But in an unwary moment, it had been wrong-footed by a sudden sinister US move.
Canada is the grey eminence among nations, standing aloof from the madness that clings to its trouble-seeking southern neighbor.
When traveling overseas, particularly to hot spots in the Middle East, for their personal safety, Canadians have taken to wearing a jacket or carrying a backpack that prominently displays the Canadian maple leaf. They don't want to risk being mistaken for the ugly Americans. There is a joke going around the diplomatic circuit that to Americans, Canadians are eager to prove that they are not British; and to British visitors, they are quick to show that they are not Americans. In short, Canadians are in nobody's pocket.
Now, with this legal monkey off its back, where does Canada go from here? As a Canadian Chinese, I am relieved that Canada has avoided being nudged into yet another American death trap, namely AUKUS, as Britain and Australia have woefully been.
Justly famous as the world's do-gooder nation, Canada goes under the radar, well-intentioned and devoted to the downtrodden. Other countries look up to Canada as what a civilized country ought to be—inclusive, supportive and courteous to a fault. Its renowned courtesy is immortalized in that funny "Canadian standoff" cartoon—yielding the right of way to others in an impasse of politeness.
Canada may be sleeping next to an elephant, but now and then, it could be a moose that roars.
The Meng case is now satisfactorily closed, ending a sorry chapter in Sino-Canadian relations. It was a distraction that both sides don't need. The relationship is now detoxified. Sharing the same ocean, Canada has a strategic role to play in the upcoming Pacific century. At its best, Canada's voice of reason is a moderating influence on American excesses.
Canada is back to its best in being quarrel-free and open-armed to all its neighbors near and far.
Once again, the world is Canada's oyster.
Oh Canada, with glowing hearts we see thee rise,
The True North strong and free!
That is the Canada we love, you and me.
The views do not necessarily reflect those of DotDotNews.