Democratic Party vice-chairman Lee Wing-tat leaves HK to London, not expected to return within a short period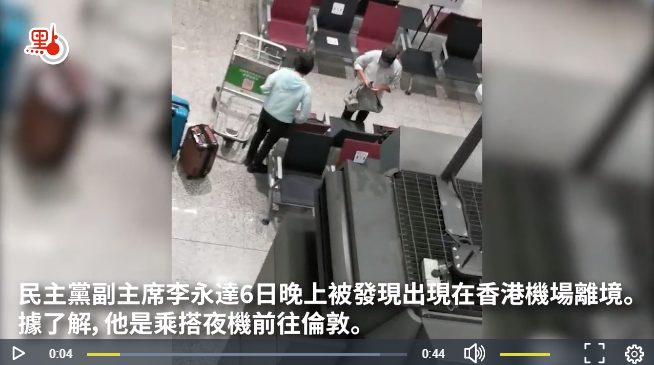 Lee Wing-tat, vice-chairman of the Democratic Party showed up at the Hong Kong International Airport last night (Aug 6) and departed on a late-night Cathay Pacific flight. It is said that Lee has headed to London and is not expected to return to HK within a short period.
A netizen who was at the airport last night noticed that around 9 p.m., Mr. and Mrs. Lee appeared in the airport lobby. At that time, the couple were just carrying light backpacks, but they then went to the ground floor to take out two large pieces of baggage, which seemed to have been deposited long ago, from the baggage storage counter in the arrivals hall. After taking out the baggage, Lee Wing-tat opened a suitcase. He put on a thicker vest and a black cap. The couple deliberately chose to sit in a relatively isolated area in the arrivals hall. During that time, they rarely talked to each other, mostly just browsing on their computers.
The netizen also said that at about 10:30 p.m., Lee went to the Cathay counter for check-in. Around 20 minutes later, the couple approached the entrance to the airport's restricted area. After they hugged and said their farewells, Lee walked into the restricted area alone. His wife Chan Shu-ying then left after Lee's figure disappeared.
Lee Wing-tat, former member of the Legislative Council and District Council and also founding member of the Democratic Party, was once charged with inciting public nuisance during the illegal "Occupy Central" period in April 2019 and sentenced to eight months in prison, suspended for two years. In June of this year, he was elected vice-chairman of the Democratic Party.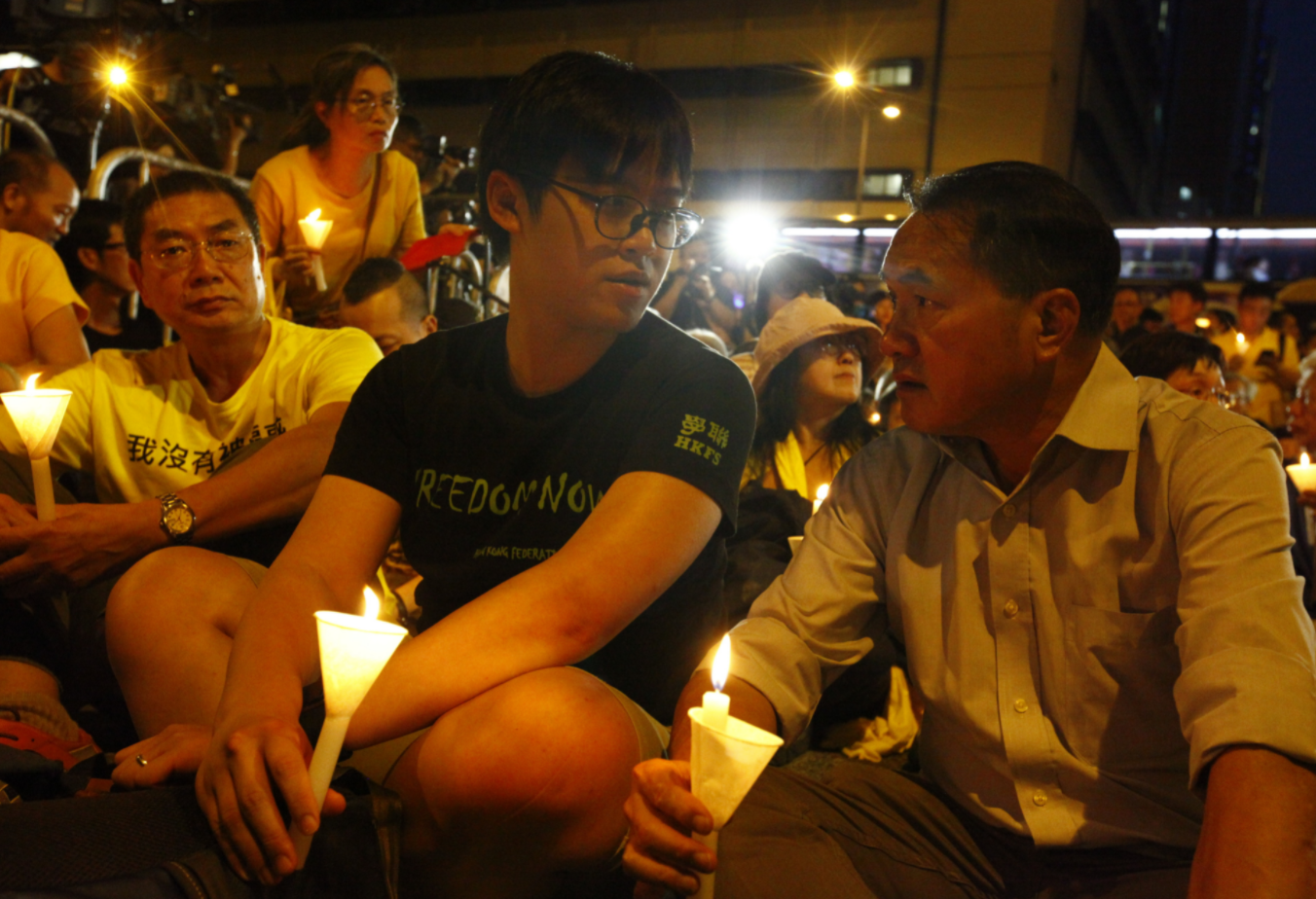 For Lee's sudden departure, a former Democratic Party district councillor said the party members were shocked to know that. "Lee just had dinner with me last week."