China clinches gold in 4x200m relay, Zhang Yufei: 'I didn't even practice freestyle'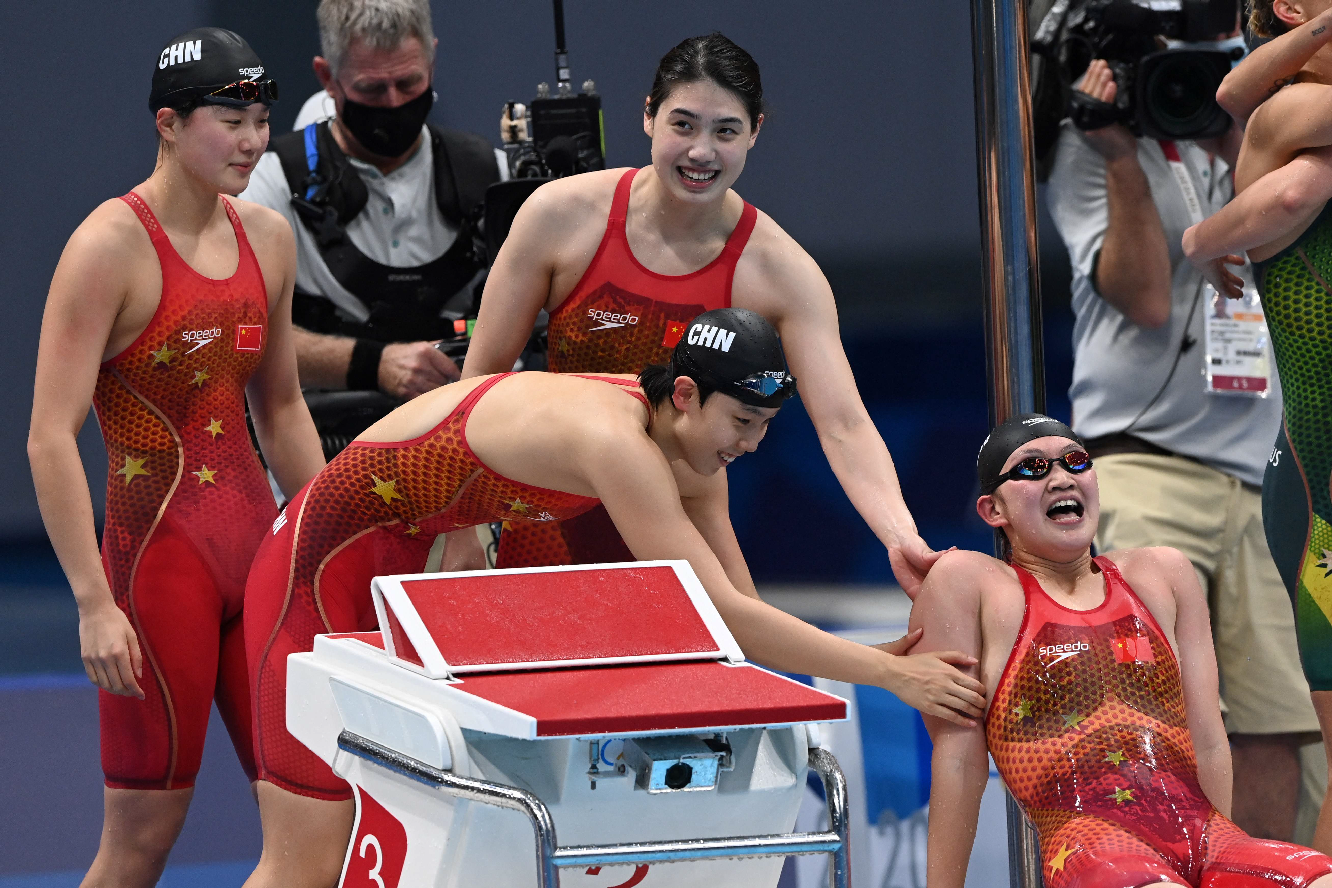 China's women smashed the world record to win the Olympic 4x200m freestyle relay title on Thursday (July 29).
The team of Yang Junxuan, Zhang Yufei, Li Bingjie and Tang Muhan touched in 7 minutes 40.33 seconds ahead of the United States (7:40.73) and Australia (7:41.29).
It is the first time neither Australia nor the USA has won gold since the event was introduced in 1996.
All three teams were under the previous world record of 7:41.50 set by Australia at the 2019 world championships.
One hour before the relay, Zhang claimed another gold medal for China in women's 200-meter butterfly final.
In an interview after the record-breaking victory, Zhang said, "I didn't know I was going to swim freestyle in the relay until I got into the water to prepare for the butterfly."
"I was kind of worried that I couldn't keep up the strength after the individual competition," she confessed, "I didn't even practice freestyle."
(With inputs from agencies)