Chinese Olympic champ Lyu Yang roots for flood-hit hometown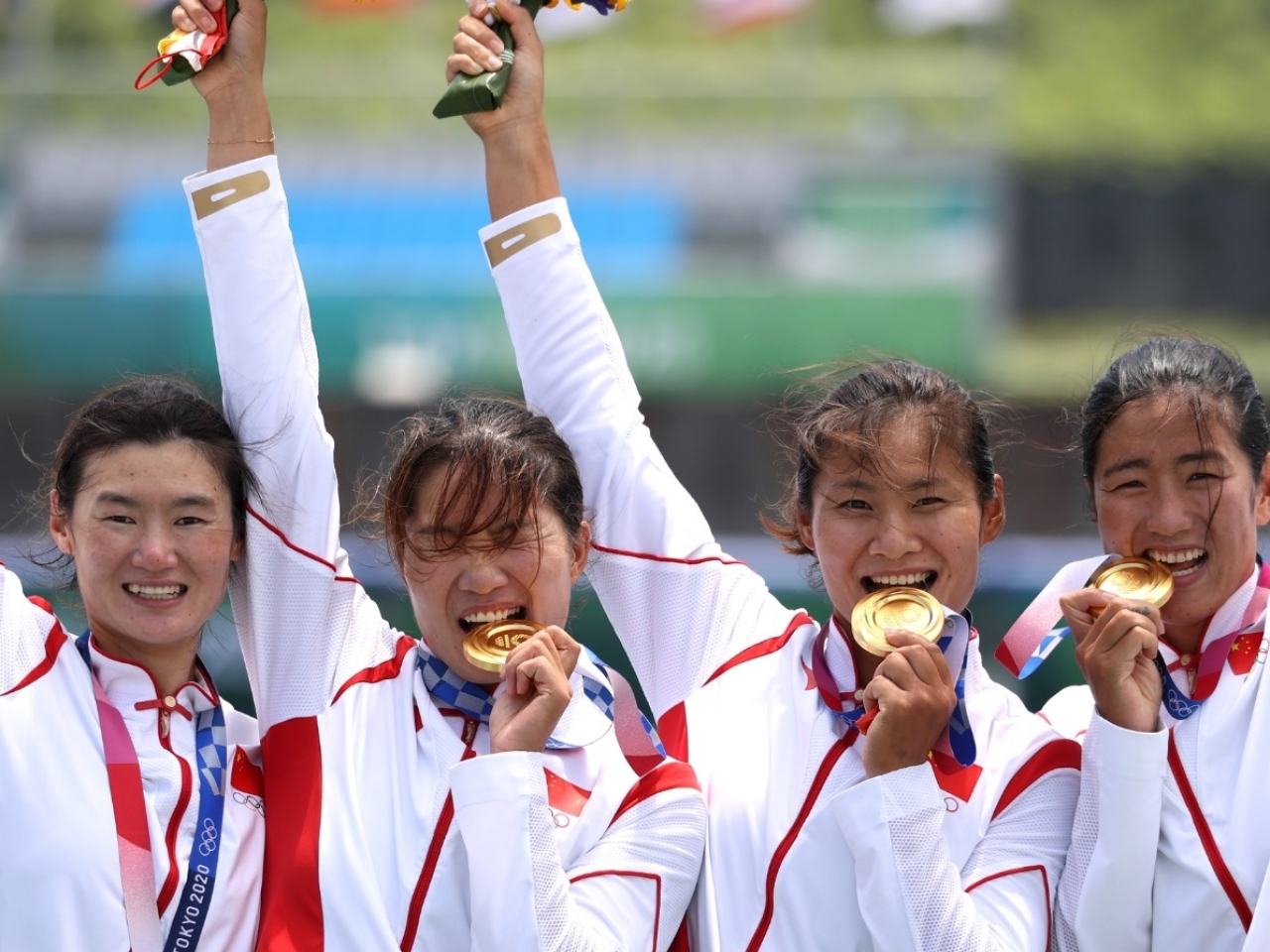 Team China's Chen Yunxia, Zhang Ling, Lyu Yang and Cui Xiaotong won the gold medal in rowing women's quadruple sculls final on Wednesday (July 28) morning.
They paddled to victory with 6:05.13 in the final, ahead of Team Poland (6:11.36) and Team Australia (6:12.08), who finished second and third, respectively, at Sea Forest Waterway in Tokyo Bay.
Lyu Yang, born on November 26, 1993 in Luohe City, Henan Province, is a Chinese female rower.
Recently, the continuous heavy rainfall has left the whole Henan Province in severe flooding, affecting hundreds of thousands of people in central China. After winning the gold medal, Lyu Yang cheered for her mother town in an interview. "Seeing the flooding in Henan on the news, I'm very worried and I really hope people in my hometown can get over this disaster soon," she said.
Extremely heavy rainfall hit Henan last week, with precipitation in Zhengzhou, the provincial capital, exceeding the highest level on local weather records. As of Tuesday (July 27) noon, the death toll from torrential rain in the Province has risen to 71, said the information office of the provincial government at a press conference.