Exclusive | Olympic gold medalist Edgar Cheung: 'I'm not the best, I still have to work hard'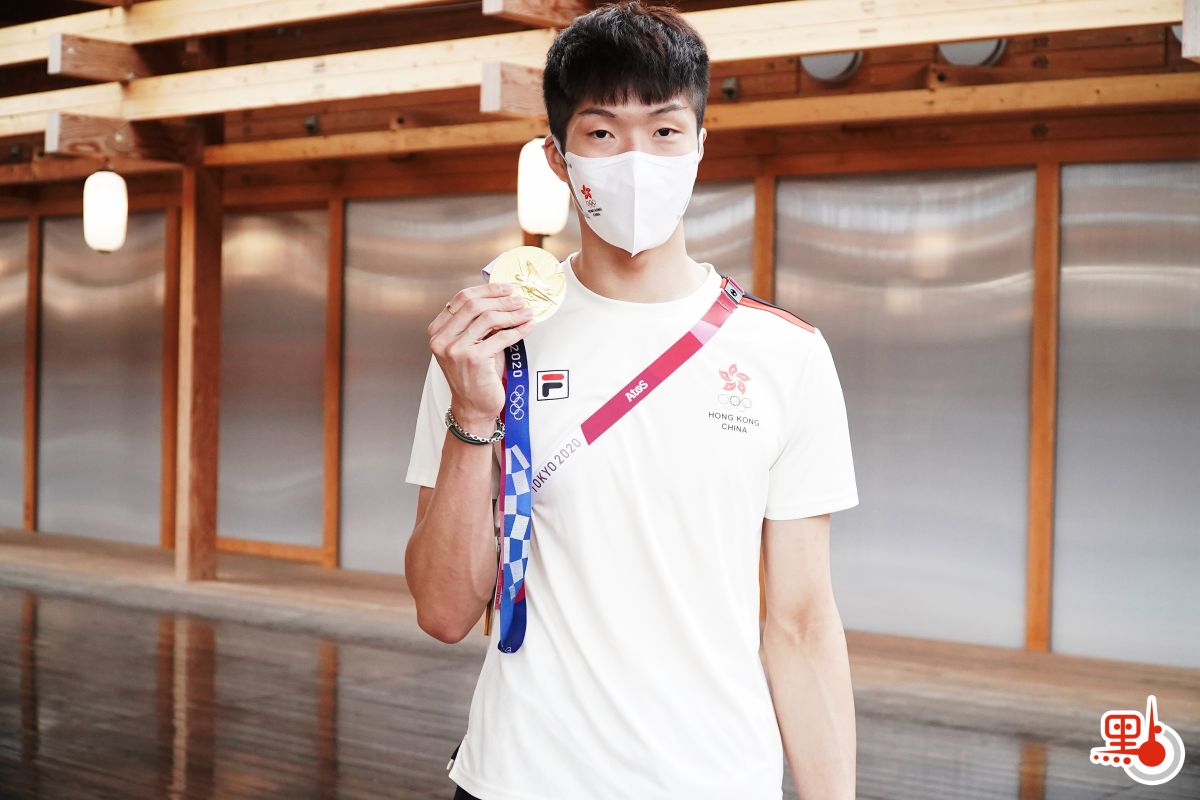 Since achieving Hong Kong's first-ever Olympic gold in fencing, Edgar Cheung Ka-long has become a household name in HK overnight. With a surge in popularity among social media users, sponsors and businesses, the 24-year-old admits he is not ready to be under the spotlight of more than 7 million people.
When asked about his future plans, Cheung said he is currently too overwhelmed to think about the fame and fortune from his Olympic achievement. Despite his success, Cheung remained humble: he is still the shy young man of the past, only caring about how to further advance his sporting career.
After a nine-hour roller coaster of preparation, matches and influxes of media interviews, no one (including Olympic athletes) is immune to physical exhaustion. Cheung, with his usual unperturbed expression, came out of the athletes' village on Tuesday (July 27th) looking tired.
"Maybe I was really too tired, my muscles were overworked and I couldn't sleep all night," Cheung confesses.
Although he deliberately stayed away from social media in order to concentrate on future competitions, Cheung admits it became impossible to avoid media attention and interactions generated from his record-breaking win at the Games.
"I perceive the competition (on July 26th) just like any other competitions I normally attend. In fact, the first impression I had when I got my gold medal on the podium was, it was too 'heavy.' I only started to feel excited about this gold medal after receiving all those positive reactions from my family, friends and social media," he says.
The self admittedly "shy" 24-year-old says he is thankful with all the encouragements after his victory, but is still not used to the sudden magnitude of support. When asked about future fame and fortune, Cheung brushed it aside, stating "I haven't thought too much about it."
Just as everyone in the city are anxiously waiting for his triumphant return from the Olympics, Cheung says he won't return to HK immediately, as he will have to quarantine in Shenzhen to prepare for the upcoming Chinese National Games.
When asked about his immediate wishes after winning a gold metal, Cheung innocently answered "I want to eat croissants, even though there are some in the athletes' village, but they are not so tasty."
Cheung acknowledges that there is still a long way to go in his fencing career. "As seen from the world's best fencing athletes, fencing is a very erratic and unpredictable sport. Being able to perform and adapt in unexpected situations is hence, very important. With a Olympics gold, I don't think I'm superior when compared to others. Instead, this achievement re-affirms my motivation to further advance my fencing career in the future," the humble young man says.
After experiencing a period of low point and self doubt, Cheung bounced back strongly on top of the Olympic stage, even anticipating to see rise in his global fencing ranking to fourth place. These setbacks and achievements allow Cheung to mature, making "never forget where you came from" Cheung's personal motto.
Cheung concludes, "I won't take the gold metal for granted. Although it is very difficult for returning athletes to achieve a metal at the Olympics, this is not impossible and I aim to strive for another medal in future competitions. The most important mindset to maintain is to never forget my original intention and passion with fencing."