China Evergrande cancels dividend plan amid growing liquidity concerns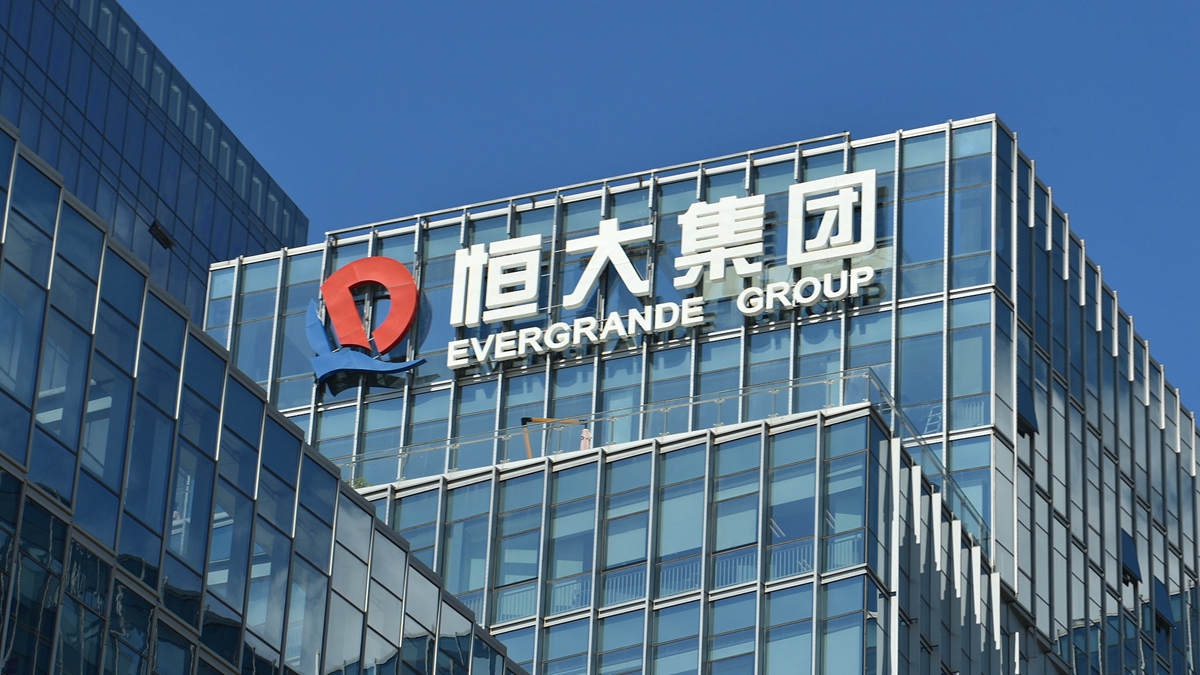 China Evergrande Group decided to cancel its special dividend plan, a filing showed on Tuesday (July 27), after a news wave mirroring growing concerns from rating agencies, banks and investors over the indebted developer.
The company's board took into consideration the current market environment, the rights of shareholders and creditors, and the long-term development of businesses while making the decision, according to the filing submitted to the Stock Exchange of Hong Kong. The move came less than two weeks after flagging the special dividend proposal to investors.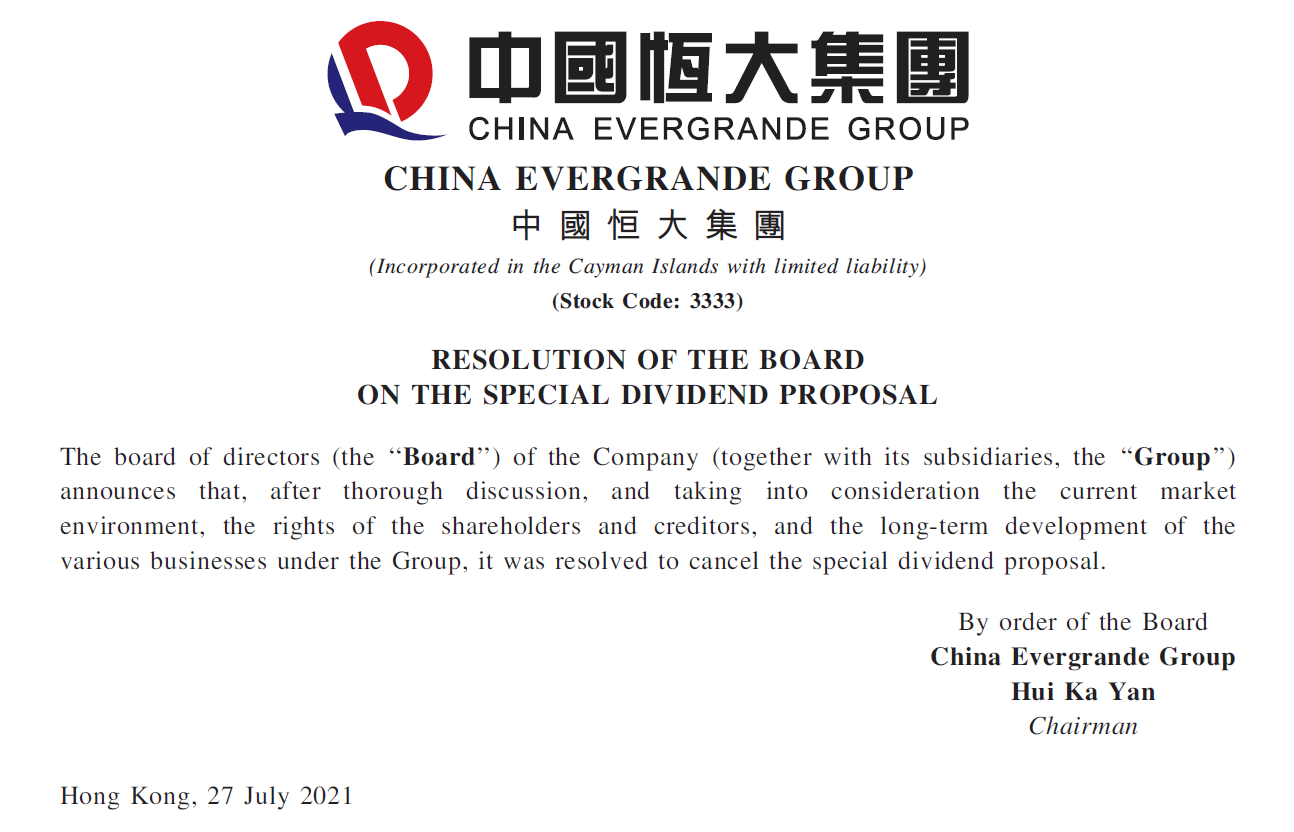 On Monday, S&P Global Ratings cut Evergrande's credit rating, and that of its subsidiaries, from a B+ to B- with a "negative" outlook, citing weakening funding access that will hamper the company's liquidity position and ability to reduce debt. It was Evergrande's third downgrade from a global firm in about a month, after Fitch and Moody's.
China's largest rating agency, China Chengxin International Credit Rating (CCIC), also downgraded Evergrande's outlook to "negative" on Tuesday. The CCIC noted that the prices of many of Evergrande's domestic and foreign bonds, and that of its subsidiaries, have plunged recently amid news about the overdue redemption of some commercial bills, the suspension of two project sales, and a bank filing in court about pre-litigation property preservation.
The agency believes the tightening scrutiny over the real estate industry in China will overweight the company's refinancing pressure. It will have a negative impact on the company's credit profile if the access to funds continues to deteriorate in the future, it said.
Evergrande told media on Tuesday that the situation is "regrettable and incomprehensible," adding that overseas short selling institutions have repeatedly affected public sentiment and maliciously shorted Evergrande's stock, causing extreme panic in the capital market.
The company said it achieved record performance since it fully implemented the new strategy in March last year. Evergrande's sales reached 723.2 billion yuan ($111.6 billion) and 356.79 billion yuan in 2020 and the first half of this year, respectively.
Evergrande is the second-largest property developer in China, according to the China Real Estate Association's 2021 ranking.
The company's Hong Kong shares plunged by 13.4 percent on Tuesday, with stock prices dropping over 60 percent this year.
According to Bloomberg, the company's bond due 2025 also fell 2.8 cents on the U.S. dollar to 48.9 cents on Tuesday, on pace for a record low. A local note due 2022 extended its decline to 67 yuan, also on track to a new low.
(Source: CGTN)