UK house prices hit record peak on pandemic: data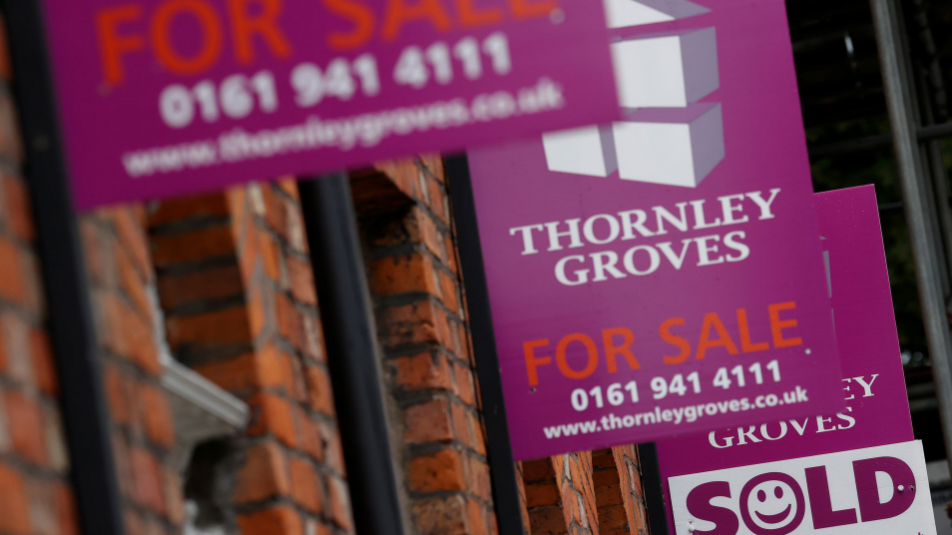 UK property prices hit a record peak last month as Britons sought more space during the pandemic, data showed Tuesday (July 27), with demand stimulated also by temporary tax cuts.
The average sale price rose by 5.4 percent to a record 230,700 pounds (about US$320,000) in June from a year earlier, lifted also by a supply shortage, property listings website Zoopla said in a statement.
That was almost a third higher than the previous market peak in 2007, before the onset of the global financial crisis, it added.
Prices won solid support as swathes of the nation switched to teleworking during the COVID-19 outbreak, ramping up demand for larger homes.
Zoopla cautioned, however, that demand growth is flagging for apartments that have less space.
"Demand for houses is still outstripping demand for flats," said Grainne Gilmore, head of research at Zoopla.
Gilmore noted that the jump in prices was also in part a result of temporary cuts to stamp duty, or taxes on home sales.
"But underneath this, there is a continued drumbeat of demand for more space among buyers, both inside and outside, funneling demand towards houses, resulting in stronger price growth for these properties," she added.
To boost Britain's virus-ravaged economy, Prime Minister Boris Johnson's government introduced a raft of costly stimulus measures.
Those included temporary reductions in the levels of stamp duty set to be wound down at the end of September.
(Source: AFP)