German girl speaks out for China, no fear of attacks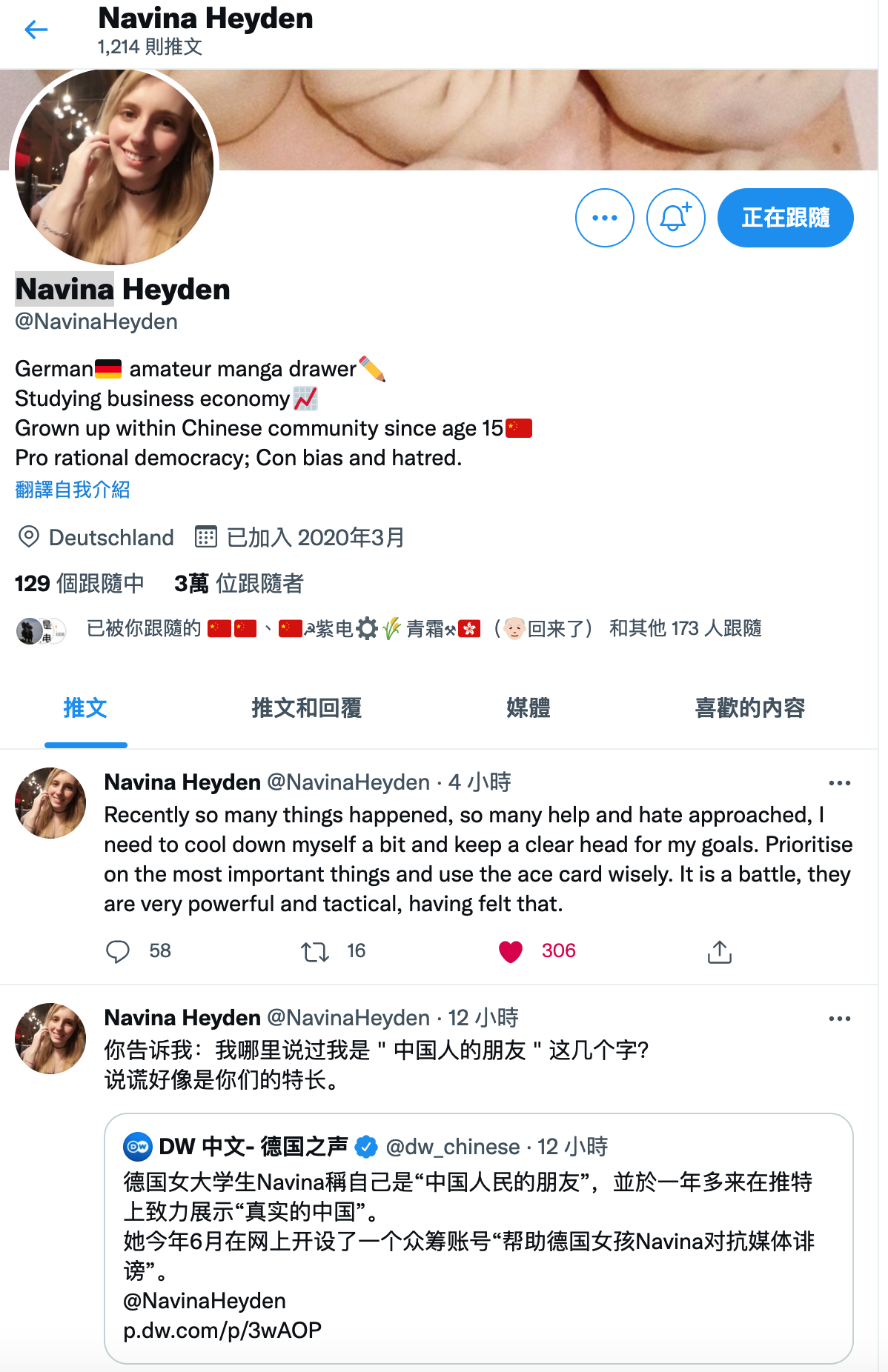 Navina Heyden, a 21-year-old German girl, has been attracting a lot of attention online recently. For more than a year, she has been speaking out on Twitter and other social media platforms, refuting all the attacks on China in the Western media and showing the real situations in China to overseas netizens. But because of that, Navina has been subjected to a lot of online violence, and was recently attacked by German media outlet Die Welt and the Institute for Strategic Dialogue (ISD), a British think tank.
In a reply to a question from the newspaper Ta Kung Pao on July 7, Navina said she was prepared to file a lawsuit against the German media for attacking her, but when she contacted lawyers, altogether seven, none of them were willing to accept her commission. However, she still does not give up and will continue to expose the lies of the Western media on social networks.
Navina Heyden grew up in a Chinese community since she was 15 years old and is very interested in Chinese culture. Since last year, she has been actively tweeting about her experiences and views in China, while constantly refuting false reports about China in the Western media. She has received many supportive messages, but has also suffered a lot of verbal abuse and personal attacks. Her personal information was even stolen and leaked by anti-Chinese groups. Nevertheless, none of those stopped her from continuing to speak out.
The German girl says she will sue Die Welt for violating her rights and violating German press regulations.