HK youth groups commemorate May Fourth Movement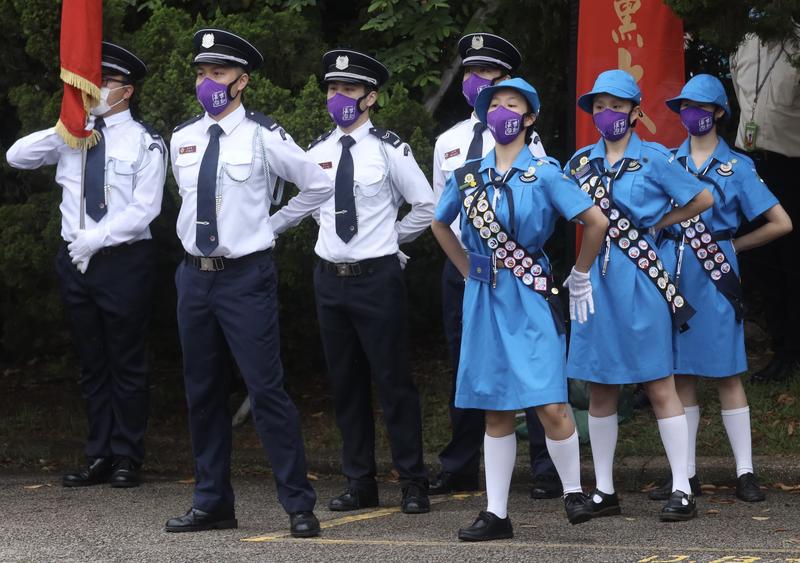 Hong Kong youth leaders on Tuesday (May 4) encouraged youngsters to develop a sense of national pride in the spirit of May Fourth during a flag-raising ceremony and other National Youth Day events commemorating the 102nd anniversary of the movement regarded as a turning point in China's post-imperial transformation.
The ceremony was held at Beacon Hill in Kowloon, after which12 uniformed youth groups read the May Fourth Declaration.
The flag-raising ceremony is an important occasion to enhance youngsters' understanding of the nation's democratic development and strengthen their sense of national identity, Regina Leung Tong Ching-yee, chairwoman of the Hong Kong Girl Guides Association, said at the ceremony.
Lau Sin-hei, a secondary-school student who participated in the events, said it was an honor to raise the flag on behalf of other Hong Kong youths. She called on students at her age to accept challenges and make contributions not only to Hong Kong but also to the whole nation in the future.
The May Fourth Movement took place in 1919 against the then-Chinese government's weak response to the Treaty of Versailles after World War I, in which Japan was granted concessions in China that Germany had lost with its defeat in the war. It marked the beginning of China's new democratic revolution.
Secretary for Home Affairs Caspar Tsui Ying-wai and Director of Broadcasting Patrick Li Pak-chuen also attended the event.
(Source: China Daily)