'There must be foreign forces behind HK chaos': Former Belgium Consul General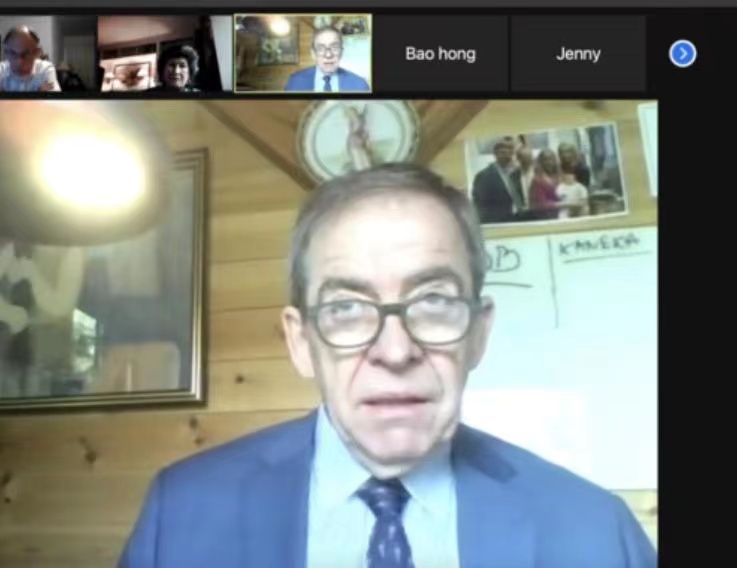 On April 30, the New Silk Road Friends Association, Portugal´s Belt & Road Think Tank, hosted a video conference on "Eastern and Western Public Governance in the Post-Epidemic Era" in Lisbon, the capital of Portugal. Piet Steel, President of Special Olympics Belgium, former Belgium's Ambassador to Vietnam and Consul General in Hong Kong, pointed out that it is important to recognize the fact that HK is a territory of China and that HK still plays a unique role in China's reform and opening-up and economic development.
The prosperity and stability of HK are also dependent on the strong support of the Mainland, as evidenced by the deep integration and mutual benefit of HK and Shenzhen. In the face of difficulties, all sectors in HK should unite to overcome them together and strive for a better tomorrow, Steel said.
"From my career and personal experience in HK over the years, the chaos in 2019 could not represent the true situation of HK, and there must be foreign forces behind it. The Chinese government did not intervene militarily, but rather gave the SAR government a channel to bring back peace and security, which was the starting point for the National Security Law," he stressed.
Steel, who served as Consul General of Belgium in HK from 1993 to 1997, was a witness of the enactment of the HK Basic Law and the handover of HK to China. He later served as Chairman of the Belgium-HK Association for a long time.
"Based on my personal experience and long-time observation, HK has enjoyed a high degree of autonomy and democratic freedom since its handover to China. In stark contrast, under British rule, there was no democracy in HK, and HK people did not even have the right to march in the streets," he pointed out.
Back in December 2019, Steel, who was then the chairman of the Belgian-HK Association, said in an interview that he was worried and saddened to see some young people in HK involved in violent and illegal activities.
"Despite the difficulties, the foundation of HK's economy and society and the principle of "one country, two systems" will not be shaken," he added.