HK resumes administering BioNTech jabs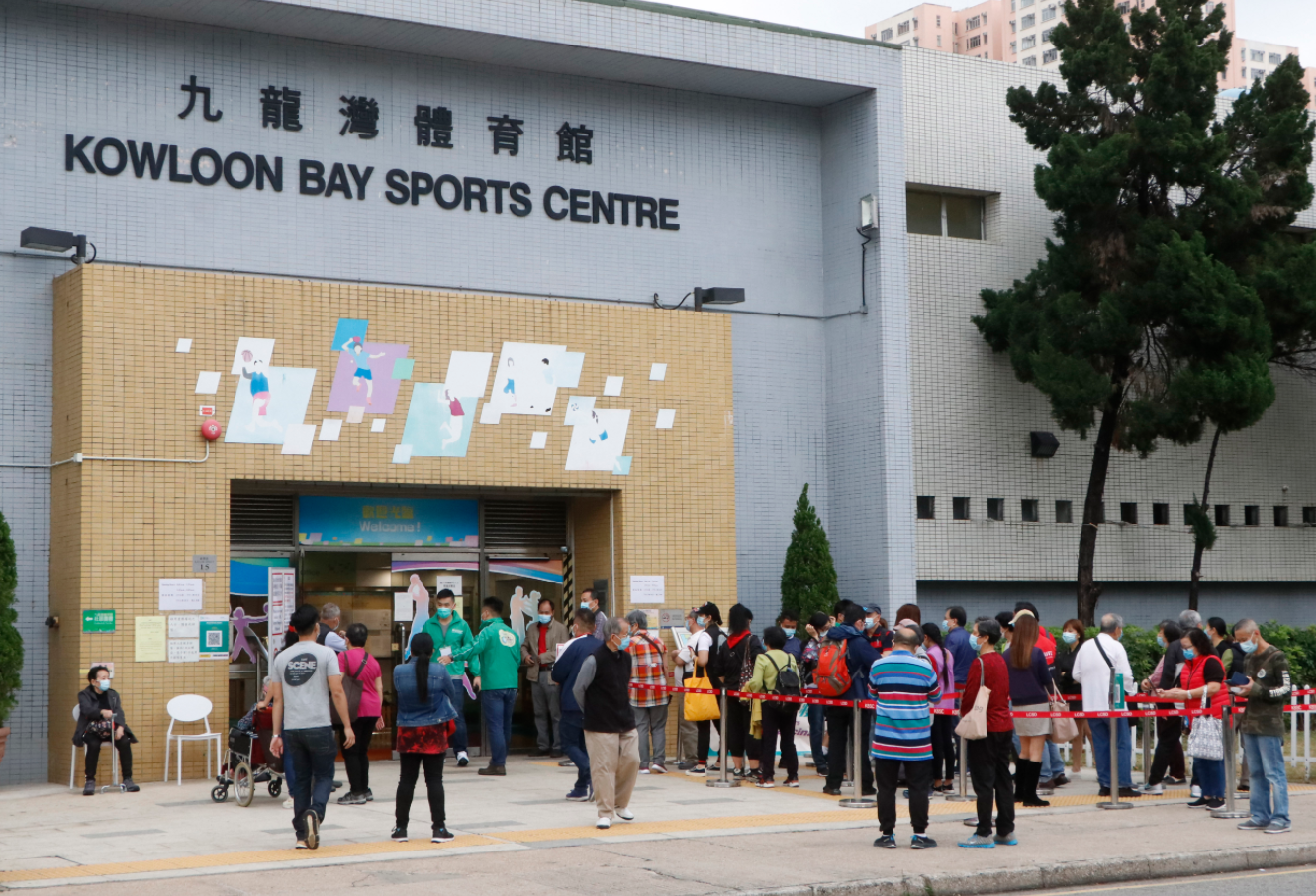 The Hong Kong government on Monday (April 5) resumed administering BioNTech vaccines after suspending the service for 12 days due to packaging problems in one of the batches of supplies.
Around 183,000 people, who had reserved a vaccination slot, were affected by the suspension between March 24 and April 4, including around 30,000 people who had already received their first dose.
Those who had originally booked their second dose before Monday were assigned a new slot between Monday and Saturday. A new slot will also be reserved for people whose original first dose booking was canceled.
People were seen lining up at a vaccination center in Sun Yat Sen Memorial Park Sports Centre at about 8 am.
A man, surnamed Au, said he was not worried about the safety of the vaccine.
"I trust what the health professionals said," he said, pointing out that experts had said that the problematic batch was not contaminated.
A woman getting her second dose praised the government for its handling of the incident, saying she believed it will ensure people get vaccinated.
"I think if people can't receive the jab today, they will be able to in the future," she added.
Last Thursday, the government announced that an investigation by the German drug manufacturer had found no problems with the production process and the quality of the vaccine.
BioNTech concluded that the defects found in a small number of vial caps in a batch of vaccines supplied to Hong Kong and Macau were due to packaging problems during transportation.
Microbiologist Yuen Kwok-yung, who received the second dose of the BioNTech vaccine on Monday morning, urged people to get vaccinated as soon as possible.
He also said people shouldn't worry about the safety of the vaccine, adding that Queen Mary Hospital and the Centre for Health Protection had checked 250 doses of vaccine from the batch with packaging problems, and found that they had not been contaminated.
(Source: RTHK)