Budget | HK govt to send out HK$5,000 electronic vouchers, no cash handouts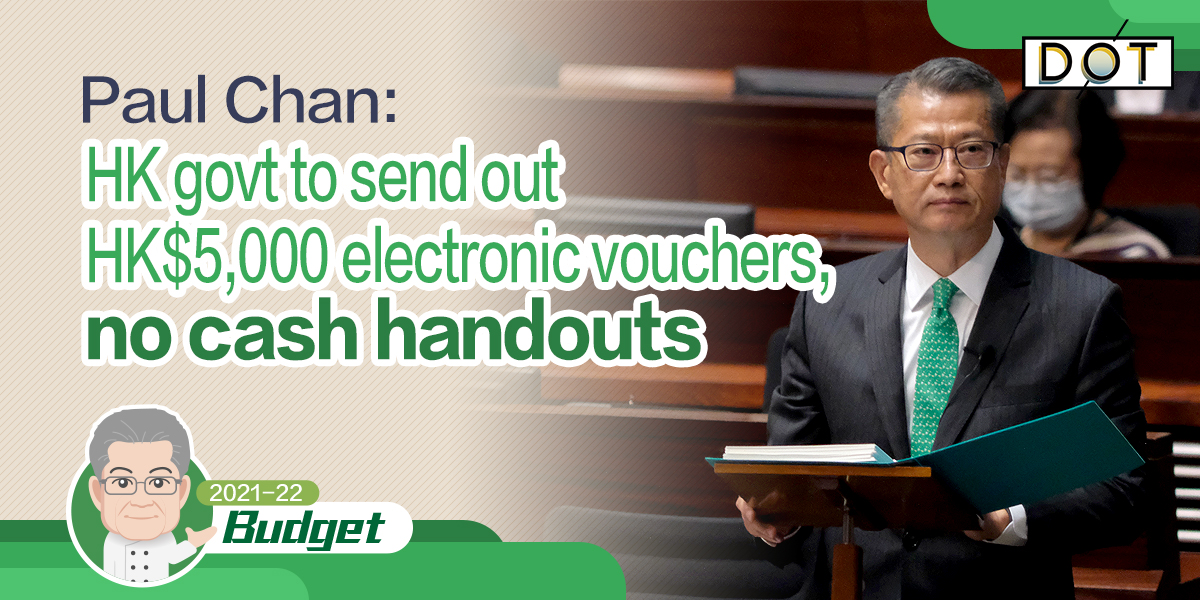 Hong Kong's Financial Secretary Paul Chan Mo-po begins his budget speech at the Legislative Council at 11 a.m. today (Feb. 24). Chan says that the government will issue electronic consumption vouchers in installments with a total value of HK$5,000 to each eligible citizen.
The government will distribute electronic vouchers worth HK$5,000 to eligible permanent residents and new arrivals aged 18 or above to boost local consumption. The measure is expected to cost HK$36 billion and benefit around 7.2 million people.
The government will not repeat last year's HK$10,000 cash handout this time.