Budget | HK$8.4 bn earmarked for procurement and administration of COVID vaccines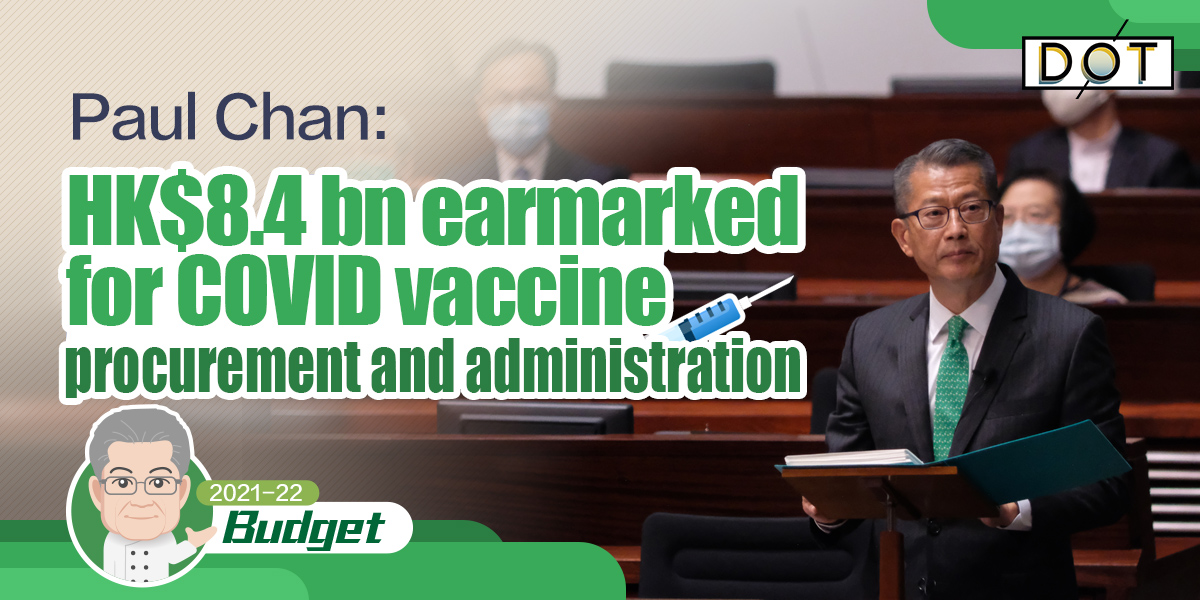 Hong Kong Financial Secretary, Paul Chan Mo-po, says in the 2021-22 budget speech today (Feb. 24) that the Government's top priority is to contain the epidemic, and has earmarked over HK$8.4 billion for the procurement and administration of COVID‑19 vaccines, with the goal of providing free vaccination to the majority of the population within this year.
He says that the government will seek funding support from the Finance Committee (FC) of the Legislative Council (LegCo) at the end of this month to set up a vaccination indemnity fund of HK$1 billion.
Chan also says that the Government has allocated HK$4.7 billion to support the anti‑epidemic work of the Hospital Authority (HA), ensuring sufficient support and protection for frontline healthcare staff, and also provides an additional allocation of HK$3.044 billion mainly for the HA to establish and operate the Community Treatment Facility at the AsiaWorld-Expo and the Hong Kong Infection Control center at the North Lantau Hospital. He also points out that the actual testing capacity of public and private laboratories in HK has reached the level of over 100,000 tests per day.
Chan says that the Anti‑epidemic Fund (AEF) is set up to enhance HK's capability in combating the epidemic and provide support for industries and members of the public hit hard by the epidemic. The measures launched under the AEF and the relief measures in the last Budget involve a total of over HK$300 billion, providing an expected support effect of more than five per cent of Gross Domestic Product (GDP).