Coronavirus | HK sees 12 new cases, more than 10 test preliminarily positive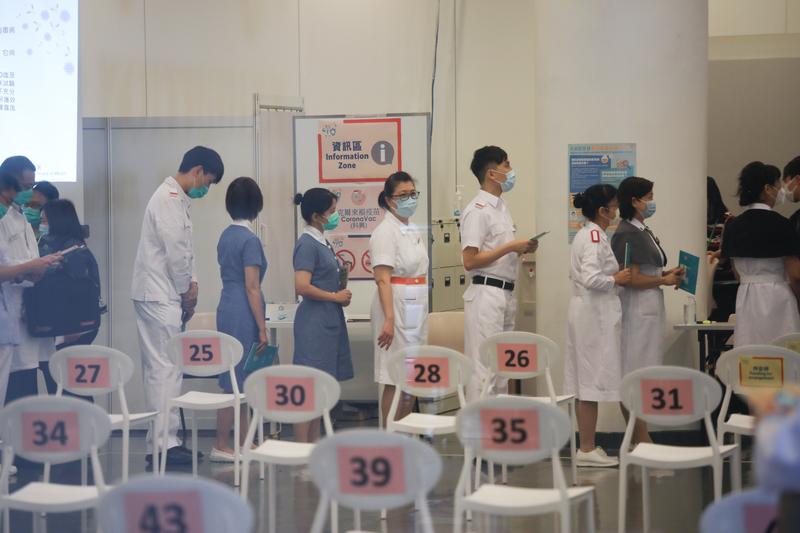 Hong Kong reported 12 new COVID-19 cases on Tuesday (Feb. 23), including 11 local infections, bringing the city's overall tally to 10,896.
Three of the new infections were untraceable, while the imported case was from the Philippines, Chuang Shuk-kwan, head of the Centre for Health Protection's communicable disease branch, said at a press briefing.
More than 10 people tested preliminarily positive for the coronavirus as of Tuesday afternoon, she added.
Chuang said the untraceable cases included that of a cook at Volcano Kitchen One in Tsuen Wan who tested positive, which led to 10 others being quarantined.
One more student at Caritas Lok Yi School, an institution in Shau Kei Wan for students with special needs, was confirmed infected, as well as two close contacts. So far, this infection cluster includes three students, three staff members and four family members of the patients, she added.
Chuang said a 22-year-old man who worked at the Flower Market in Mong Kok tested preliminarily positive. The patient, who lived in a building along Fuk Wah Street in Cheung Sha Wan, developed symptoms on Feb 11. He had gone to work on Feb. 2 and 13.
Another preliminary case involved a part-time salesperson who developed symptoms on Feb. 15 and went to work the next day at the Royal Plaza Cake Shop in Mong Kok, Chuang added.
(Source: China Daily)