HK district councilors who violate oath face disqualification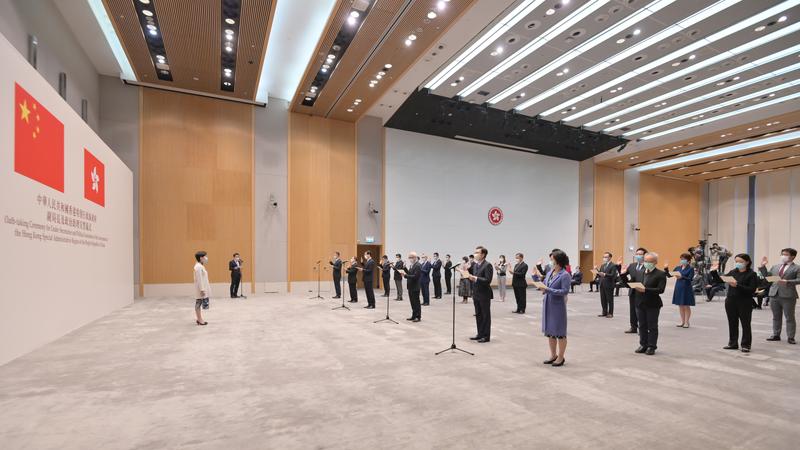 All of Hong Kong's district councilors will be required to swear allegiance to the special administrative region and the Basic Law, and those who violate the oath will be disqualified, according to a legislative amendment bill proposed by the Hong Kong government on Tuesday (Feb. 23).
Disqualified councilors will be barred from running for the post for five years, according to the bill.
Behavior such as advocating "Hong Kong independence" and seeking foreign interference in Hong Kong affairs will be regarded as violation to the oath, according to the bill.
It also proposes to add concrete requirements to taking the oath, such as the oath must be taken sincerely and solemnly and must be read out accurately and completely.
Unveiling the bill at a news conference, Secretary for Constitutional and Mainland Affairs Erick Tsang Kwok-wai said the arrangement is to implement the requirements of the Hong Kong Basic Law and the National Security Law.
He said the amendment will help ensure Hong Kong is governed by patriots.
The bill will be submitted to the Legislative Council on March 17.