CE: People just couldn't wait to book jabs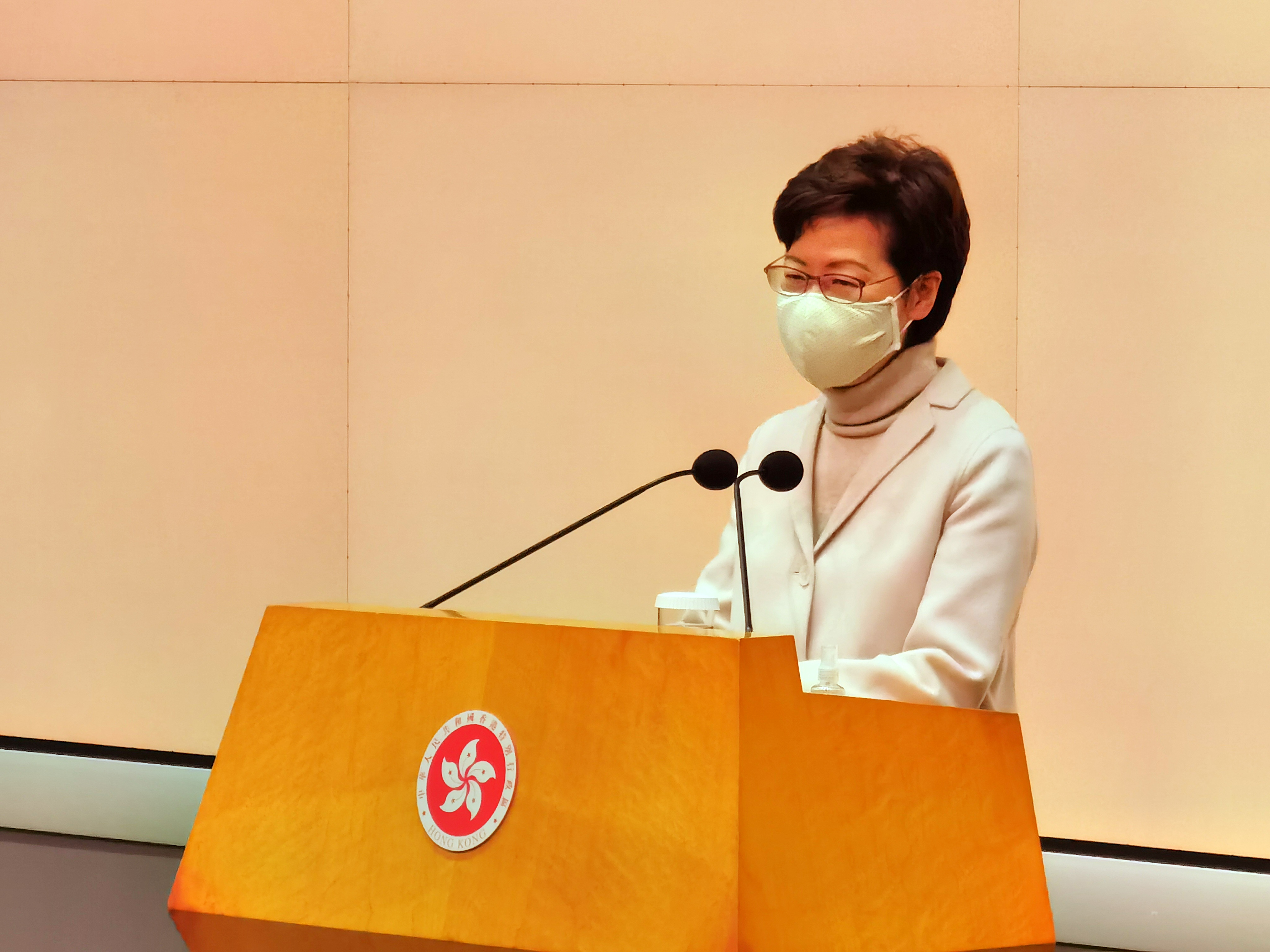 Chief Executive Carrie Lam on Tuesday (Feb. 23) said there has been a keen response to the government's coronavirus vaccination programme, with more than 42,000 people in priority groups making appointments for the jabs by 9am after online bookings opened at midnight.
Speaking ahead of the weekly Executive Council meeting, Lam said neither she nor any top officials had experienced any side effects since receiving the Sinovac vaccine on Monday.
"The registration opened at midnight. Most citizens were sleeping, but some of them couldn't wait and booked their vaccination. The response is enthusiastic," she said.
Lam said the government will continue to educate the public about the benefits of getting vaccinated, and clarify false claims about the vaccines quickly.
"It's expected that there would be unfounded reports aimed at smearing the vaccination programme. Several hours after government officials and I received the vaccine, rumours circulated online saying the jabs we took were not produced by Sinovac as we didn't have confidence in the vaccine. We clarified immediately," she said.
(Source: RTHK)