CE: 'Patriots governing HK' is the fundamental condition to implement 'one country, two systems'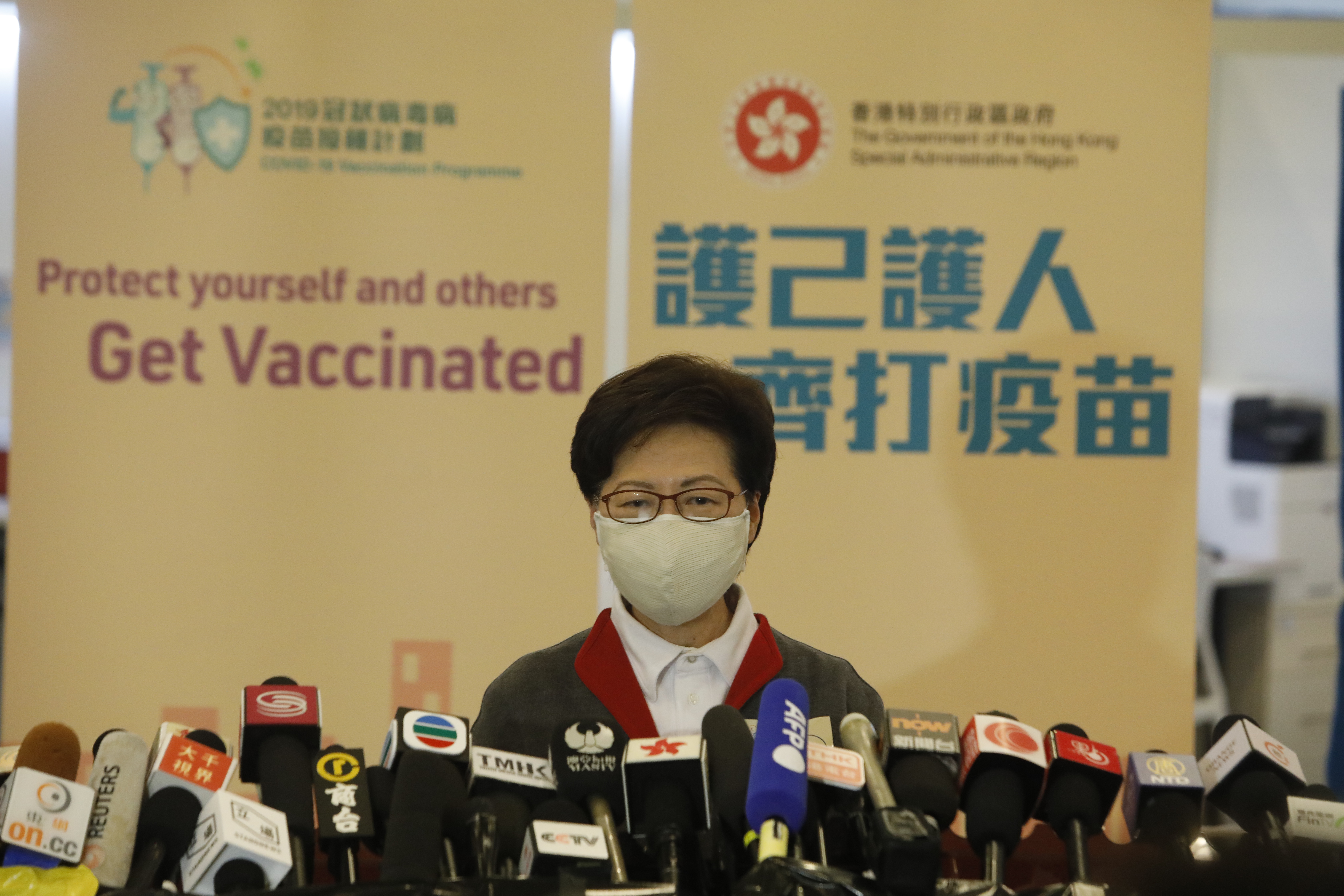 A symposium on improving the institutional framework of "one country, two systems" and implementing the fundamental principle of "patriots governing Hong Kong" was held in Beijing on Monday (Feb. 22).
Xia Baolong, vice chairman of the National Committee of the Chinese People's Political Consultative Conference and head of the Hong Kong and Macao Affairs Office of the State Council, made a speech at the symposium. Hong Kong Chief Executive Carrie Lam made a response to Xia's address this afternoon with four major points.
First of all, she pointed out that "patriots governing Hong Kong" is the fundamental principle that must be followed to fully and faithfully implement "one country, two systems." So-called "suppressing" means suppress people who advocate "Hong Kong independence" and push HK into an abyss, curbing the people who collude with foreign political organizations to undermine HK's prosperity and stability.
Secondly, Lam said that "patriots governing HK" is not a stringent standard but the bare minimum. It is a fundamental political ethic that the jurisdiction of HK, a particular administrative region of the People's Republic of China, must be in the patriots' hands.
Thirdly, "one country, two systems" is a pioneering undertaking, the implementation process is not always smooth. The most important thing is not to forget the original intention to maintain the long-term prosperity and stability of HK. It is only justified for the central government to exercise its power when it sees a problem and corrects it in time.
She concluded by stressing that the political system's issue is an authority of the central Authorities and the electoral system is an essential part of it. HKSAR government will respect the central Authorities' leading role and entirely cooperate fully to promote HK's development.