HK school campuses partially reopen after 2 months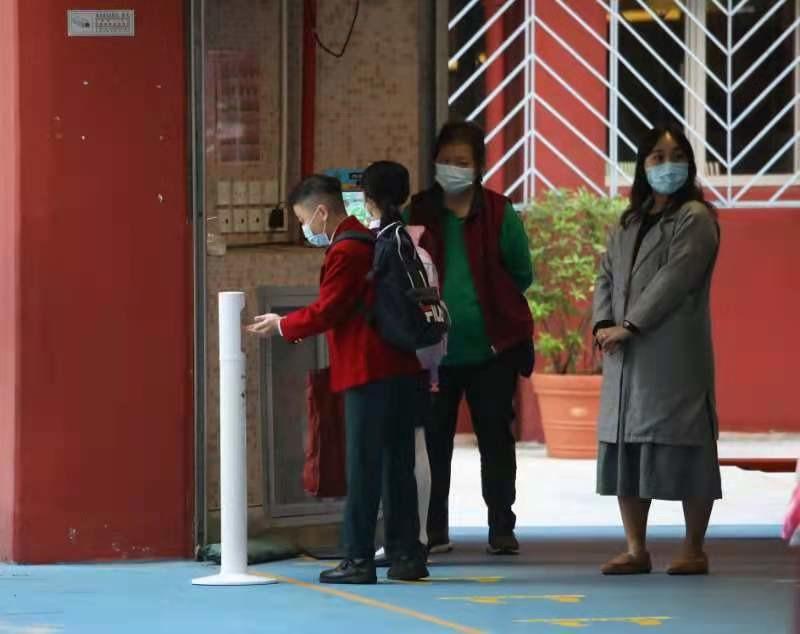 Hong Kong children were seen returning to campuses in a steady stream on Monday (Feb. 22) morning following a government announcement ahead of the Lunar New Year that schools will be allowed to open their doors to one-third of the resigstered number of students provided the COVID-19 situation did not deteriorate.
Face to face classes have remained largely suspended since early December last year when a fourth wave of infections hit the city and the suspension was lifted only after Chinese New Year.
Secretary for Education Kevin Yeung Yun-hung said on a radio program on Sunday that more than 200 institutions had filed applications for resuming in-person classes on a half-day basis for all their students, half of which were tutorials.
Yeung said the bulk of the rest of the applications mostly came from kindergartens.
Schools could opt for half-day resumption if all staff members had been tested for coronavirus before classes resumed and every two weeks after that.
On full-scale school resumption, the education chief said it needed to be seen if infections spiked after Lunar New Year holidays and the recent relaxation of social distancing rules.
Hong Kong confirmed 20 new coronavirus cases on Sunday, four of which were linked to an infection cluster centering on Caritas Lok Yi School, an institution in Shau Kei Wan for intellectually-challenged pupils.
A student, two family members and a social worker were infected. Also, two staff members had tested preliminarily positive.
(Source: China Daily)