5 Best Super Bowl halftime shows in past decade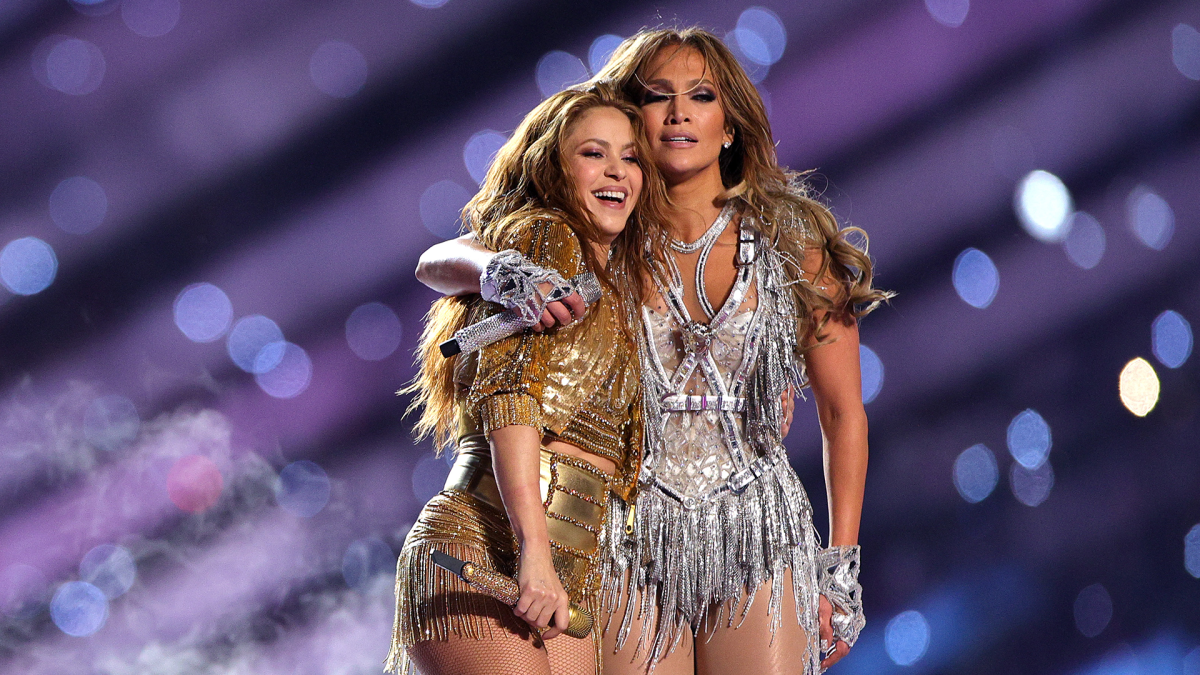 By Tom Wan
With the 2021 Super Bowl right around the corner, anticipations towards this annual grand party grow. Fans will be allowed at Super Bowl 55 on Feb. 7, 2021. The exact number of fans will come out to about 22,000. The NFL has also invited 7,500 vaccinated health care workers to the Super Bowl for free. This year, Canadian artist The Weeknd will set foot on the world's biggest stage and perform at the Super Bowl halftime show. Let's take a quick look back at some spectacular Super Bowl half time shows of previous years while looking forward to this year's jamboree.
5. Coldplay, Beyoncé, and Bruno Mars (2016)
Although Coldplay's opening was a bit of a disappointment due to the poor sound and singing, the Coldplay classics were still stirring and memories-evoking. But then, the whole stage was lightened up when Bruno Mars and Beyoncé showed up and did "Formation" and "Uptown funk". Although Beyoncé almost stole the entire show, still no surprise: look who that was. At the last bit of the performance, when Coldplay's "Fix You" was played with flashbacks of previous legendary halftime performances, and when the three groups of artists started singing "Up & Up" together, it all just got a bit emotional. It kinda reminds me of how amazing concerts were, with thousands of people, black, white, brown or whatever, not wearing masks, singing and dancing together. Hell, I miss that.
4. Jennifer Lopez and Shakira (2020)
The moment when Shakira showed onstage, one was sure to tell that she was having the time of her life. As she danced through her "Hips don't Lie" moves, Shakira had owned that night. The climax of the show came when J.Lo and her daughter were singing "Let's Get Loud" together, who were then joined by Shakira to drive the night into full swing. Shakira was all the rage on social media that night, while J. Lo's performance was not a tad overshadowed. The two Latino superstars, in their top form, livened up the whole night with this fascinating celebration of Latin culture.
3. Katy Perry, Lenny Kravitz, and Missy Elliott (2015)
Katy Perry brought a lion to the Super Bowl and let the whole world hear the roar. The marvelous set design and extravagant stage effect were definitely a delight to behold, which unapologetically set the night (as well as NFL's budget) on fire. Within those 12 minutes, she switched her costumes twice, and even changed the mics according to her outfits. This performance was further made sensational by the meme-worthy "Left Shark", but - not gonna lie - Katy Perry still contributed one of the most awe-inducing Super Bowl performances.
2. Madonna, LMFAO, Nicki Minaj, Cee Lo Green (2012)
Madonna arrived as a Greek goddess on a giant litter carried by a legion of Spartan soldiers. She offered some new arrangements of her old songs, and was joined by a group of other artists including Nicki Minaj, MIA and CeeLo Green. This may sound a bit cliche but I'm still gonna say, that Madonna was 54 years old at that time and what she offered was weapon-grade and looked effortless. And she contributed this iconic halftime show almost ten years ago that is still so snazzy and unbeatable today.
1. Beyoncé and Destiny's Child (2013)
2013 was Beyoncé's year. Bey only had women performers on that stage, which was an admirable change and a powerful message. She performed some of her top hits, springing from "Love on Top", "Crazy in Love" to "Single Ladies" and ended the show with the glittering "Halo". The only pity was that she didn't have any guest performers apart from her old "Destiny's Child" gang. Nonetheless, Queen Bey was still spelling SLAY with her body and contributed a jaw-dropping and unforgettable halftime show.
0. Prince (2007)
Surprise! It really bothers me if I can't include Prince's performance in this list. So I'd rather redefine the "past decade" as the past 14 years so that he is not left out. He didn't just perform his own songs, but also works by other artists, and in new arrangements. Prince definitely won the Super Bowl that night. It was just one performer and anything else would be redundant. Prince danced in high heels while playing the guitar as the rain poured. He made it rain. With Prince's giant backlit silhouette projected, he ended the show with the everlasting "Purple Rain". It was so beautiful that it still gives you goosebumps and wets your eyes when you watch it today.
"Can you make it rain harder?"