Coronavirus | COVID-19 claims 1 more as HK sees 61 new infections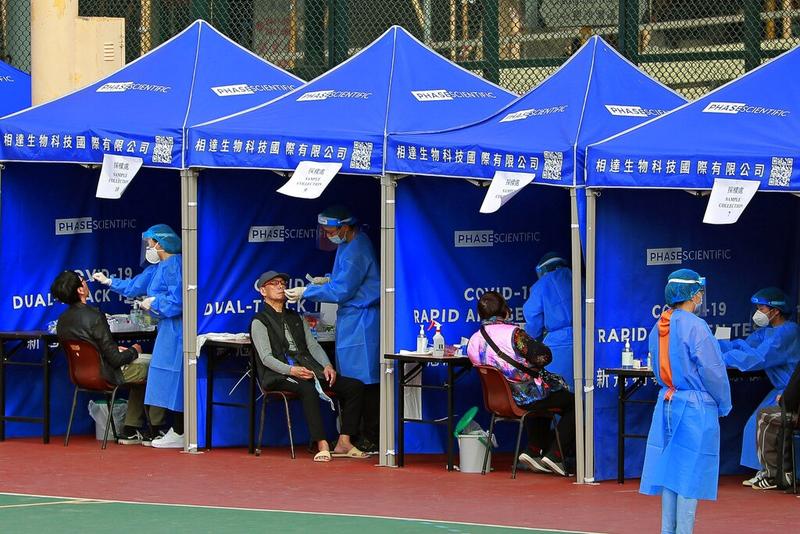 Hong Kong reported 61 new COVID-19 infections on Friday (Jan. 22), including 55 locally transmitted infections, bringing the city's overall tally to 9,928.
Among the local infections, 24 were residents in the hard-hit Yau Tsim Mong district, Chuang Shuk-kwan, head of the Centre for Health Protection's communicable disease branch, said at a briefing in the afternoon.
The source of origin of 26 infections were unknown, of which 13 were living in Yau Tsim Mong, Chuang said.
There were more than 50 people who tested preliminarily for the coronavirus, Chuang said.
A 66-year-old woman, who had chronic illnesses and was hospitalized on Jan 1, succumbed to the disease on Friday, Hospital Authority's Chief Manager Linda Yu said at the same briefing. The coronavirus has so far claimed 168 lives in the city.
Secretary for Food and Health Sophia Chan Siu-chee said aircrew members, originally exempted from the city's mandatory quarantine, will have to stay at designated hotels for two weeks upon arrivals in the future.
The move is in response to new variants that had surfaced and renewed outbreaks globally, Chan told local media RTHK in an interview that was released on Friday. She did not say when the new arrangement will be implemented.
(Source: China Daily)