Nearly 9 in 10 Americans say the COVID-19 pandemic is not controlled: Washington Post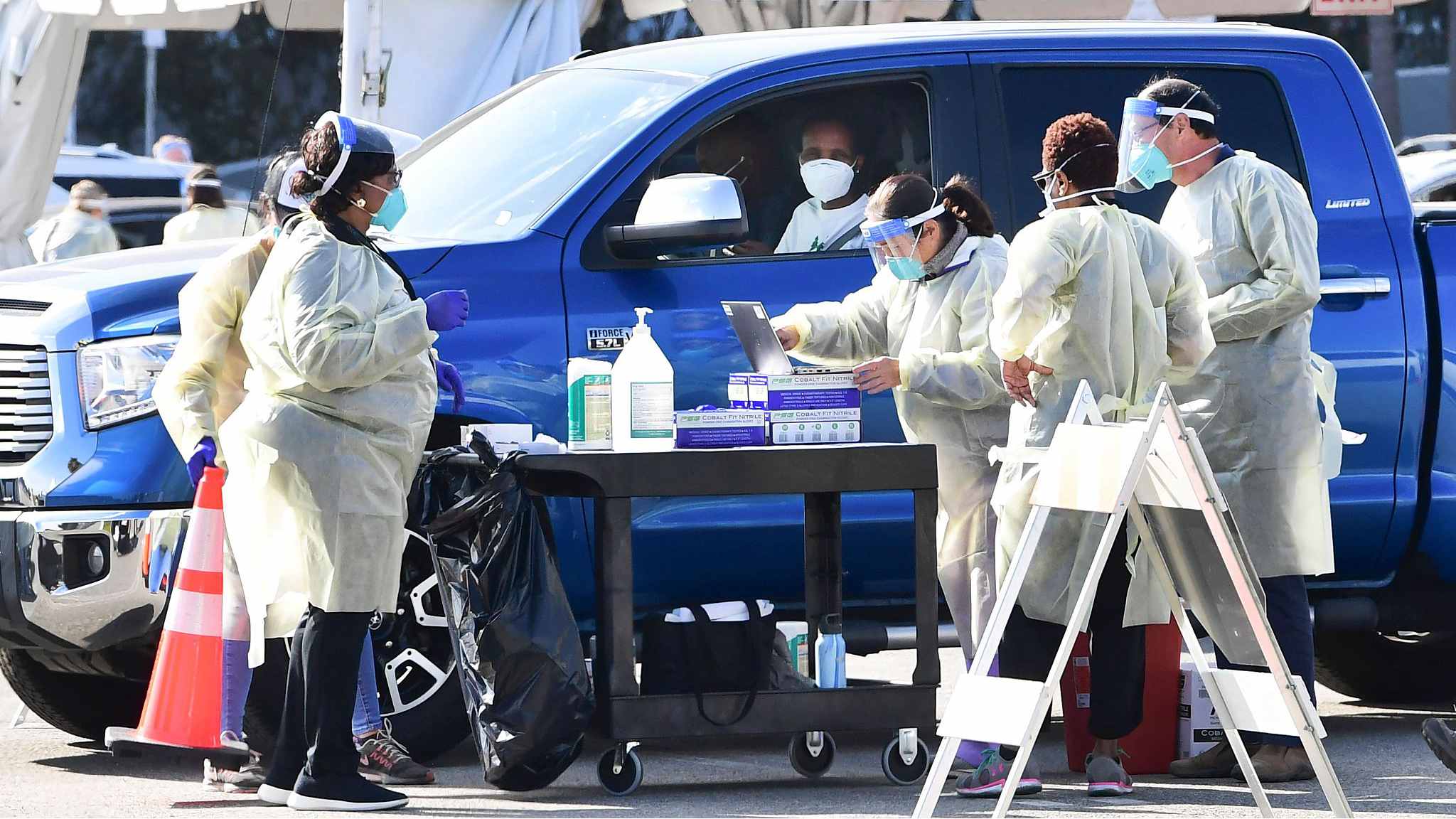 A large majority of Americans don't think the country has brought the novel coronavirus under control, the Washington Post reported on Wednesday (Jan. 20) based on a nationwide survey.
The Washington Post-ABC News poll, conducted randomly by telephone from Jan. 10 to Jan. 13 among 1,002 adults, showed that 88 percent of respondents thought the COVID-19 outbreak in the U.S. is somewhat under control or not at all under control, among which, the latter accounted for 52 percent. Only 11 percent believed the outbreak was completely or mostly controlled.
"The high percentage of people regarding the pandemic as not very controlled reflects how directly the public health crisis has affected people's lives," the Washington Post reported, citing Robert J. Blendon, professor of health policy and political analysis at Harvard University.
The poll also indicated that 60 percent of respondents were worried that they or their families might catch the novel coronavirus, compared to 30 percent that were not too, or not at all worried. The other 10 percent, were those who had already caught the virus.
Most of the Americans were not satisfied with the attempts to combat the outbreak taken by their former President Donald Trump who always played down the pandemic.
Fifty-one percent of participants "strongly" disapproved of the way Trump had handled the COVID-19 outbreak, which suggests attitudes "have hardly changed since July," said the Washington Post. But respondents showed confidence in the new president, as over half of them voted "more confident" when comes to the item "getting the coronavirus pandemic under control."
Calling it "one of the most important battles our administration will face," President Joe Biden has made clear the pandemic containment one of the priorities on his agenda after he clinched the election. He promised 100 million doses of COVID-19 vaccination in his first 100 days in office, and pledged to order the U.S. to rejoin the World Health Organization.
Upon his inauguration, the president signed a series of executive orders including the "100 Days Masking Challenge," which requires masks and physical distancing in all federal buildings, on all federal lands and by federal employees and contractors.
The U.S. has logged over 24 million confirmed cases with over 405,000 deaths, according to the latest tally by Johns Hopkins University.
(Source: CGTN)