History will make fair evaluation of Trump administration: Chinese FM spokesperson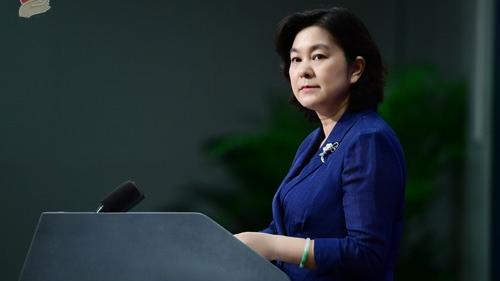 Chinese Foreign Ministry spokesperson Hua Chunying said Wednesday (Jan. 20) that no matter how Mike Pompeo and his likes lie, deceive or spread hatred and confrontation, people will make the right judgment, and history will make a fair evaluation of the Trump administration.
Hua made the remarks at a press briefing when asked to comment on the result of a pan-European survey released on Tuesday that shows most European people now think the political system of the United States has been broken.
The survey was commissioned by the European Council on Foreign Relations in 11 countries.
Hua said China has always believed that a good China-U.S. relationship conforms to the fundamental interests of the two peoples and is also the common expectation of the international community.
"Although there are differences between China and the United States, they also have extensive common interests and room for cooperation, as well as special responsibilities for world peace and development," Hua said.
Hua reiterated China's policy toward the United States, which is to develop a bilateral relationship featuring no conflict, no confrontation, mutual respect, and win-win cooperation.
Meanwhile, China firmly safeguards its national sovereignty, security, and development interests, she said.
The Chinese side hoped that the new administration of the United States will meet the Chinese side halfway, strengthen dialogue, manage differences, expand cooperation and push China-U.S. ties back to the right track as soon as possible, so as to better benefit the two peoples and the people of the world, Hua said.
(Source: Xinhua News Agency)