Coronavirus | HK sees 42 new cases, all locally transmitted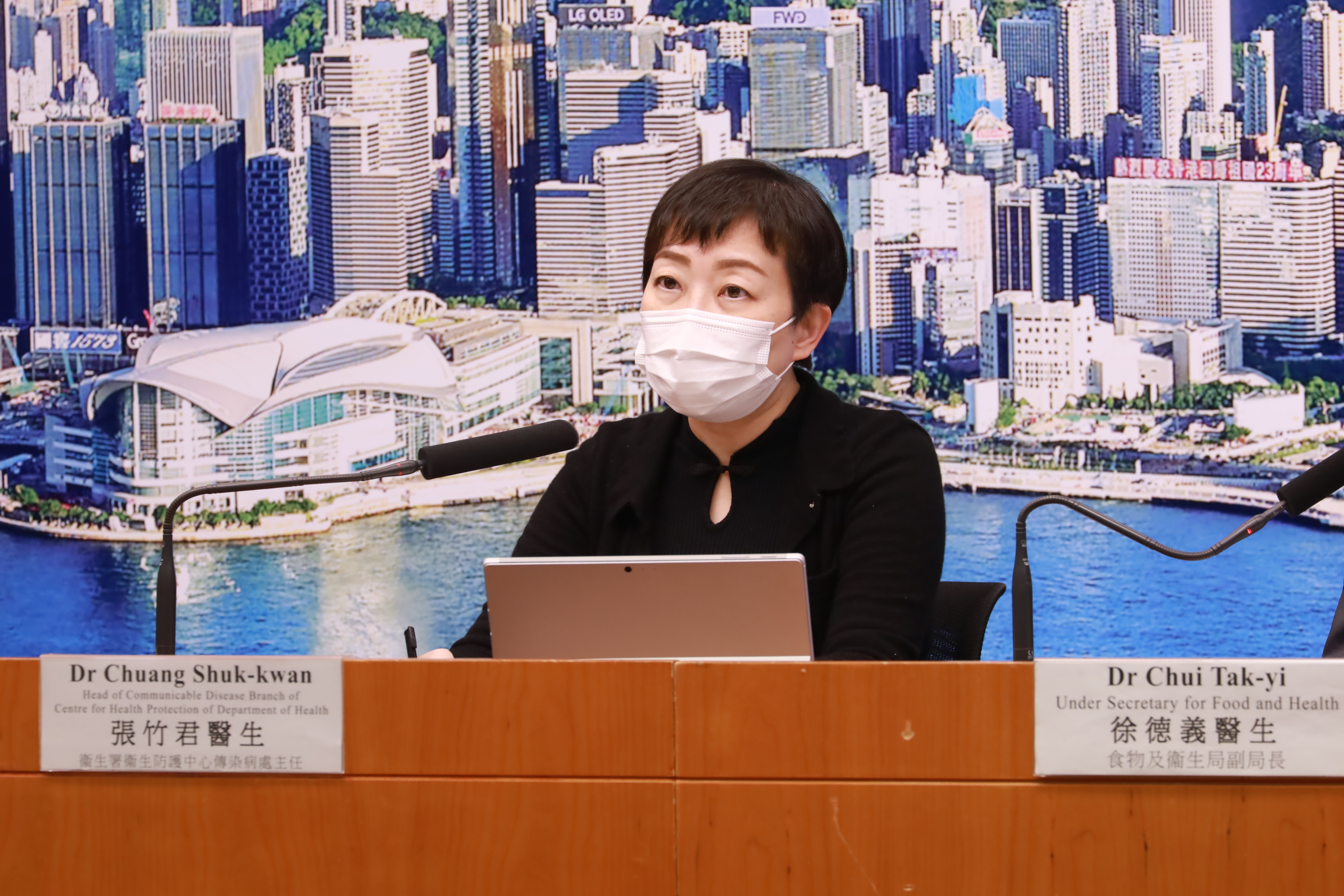 Hong Kong reported 42 new COVID-19 infections on Wednesday (Jan. 13), all locally transmitted, bringing the city's tally to 9386.
One of the 42 new infections was a close contact of a resident of the block on Reclamation Street. More than 20 residents there came down with the virus earlier.
Dr. Chuang Shuk-kwan of the Centre for Health Protection said residents don't need to be evacuated for now, and the authorities have stepped up infection-control measures.
"Because of the number of cases on Reclamation Street, 20 to 26, double-digit units, we have put all these units under compulsory-testing notice and also we have quarantined residents who share the same flats with those confirmed cases," she said.
More cases were also added to previous clusters. Six more infections were linked to two construction sites, at Central Kowloon Route highway and Tseung Kwan O - Lam Tin Tunnel, both of which have already reported a series of cases.
In another case, a pregnant woman who sought treatment at the accident and emergency unit at Kwong Wah Hospital on Monday before being admitted has been confirmed with the infection.
The Hospital Authority said her preliminary Covid screening result was "indeterminate" but she tested positive for the virus subsequently.
A patient who stayed in the same ward with her at the hospital is considered a close contact and will be put under quarantine.
Residents of one more housing block, Chun Wai House at Tin Ma Court in Wong Tai Sin, are required to undergo mandatory testing after cases were reported from two units there.
All the latest cases reported on Wednesday were locally acquired, 11 via unknown sources.
More than 20 others have tested preliminarily positive for the virus, including a nurse at the disinfection unit at Pok Oi Hospital.
The nurse started developing symptoms on Saturday and hadn't been at work for the past few days.
Dr. Sara Ho, a chief manager of the Hospital Authority, said none of the patients or medical staff there are considered close contacts.
"The nurse works in the back office, so no direct patient contact. At the same time, we understand that her residential building also had other confirmed cases," Ho said.
(Source: RTHK)