A century ago: Jet-setting life of Guangdong people in China's Republican Era (Part I)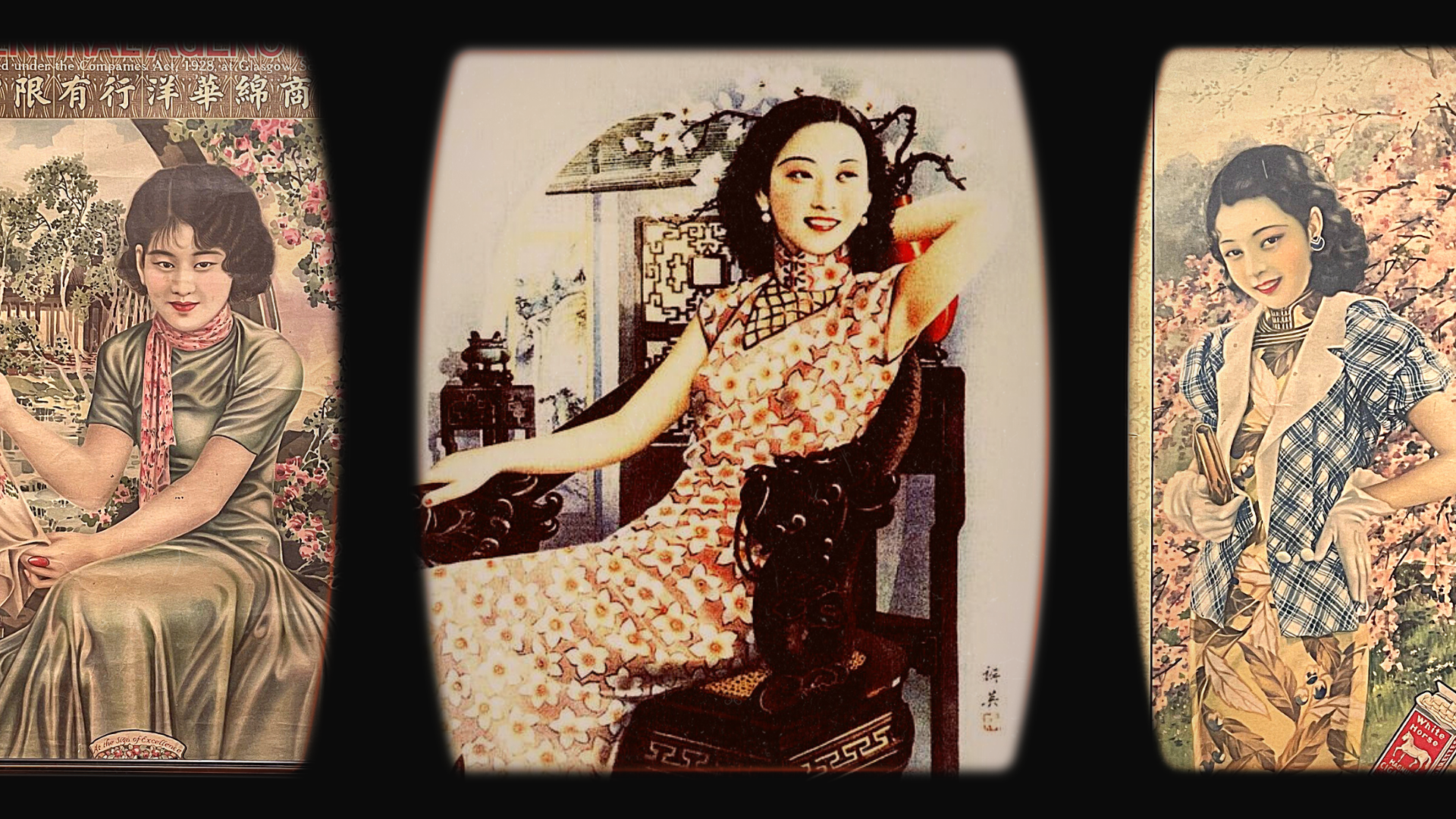 Chinese Reporter: Boey Huang
English Editor: Tom Wan
At the beginning of the twentieth century, there was a radical commercial transformation in Guangdong, and the pursuit of foreign goods became the mainstream of people's consumption. "Lai Lo goods" (imported goods, referring to 「來佬貨」 in Chinese) flooded into the coastal cities, where Chinese and foreign values, cultures, and life patterns began to meet and merge.
The Guangdong Museum, located in south China's Guangzhou, is holding an exhibition on "Life and Cross-border Trade of Guangdong in the Early 20th Century." Through its over 300 exhibits, the audience gets to revisit the life under the foreign-goods trend in the Republican period in China's history.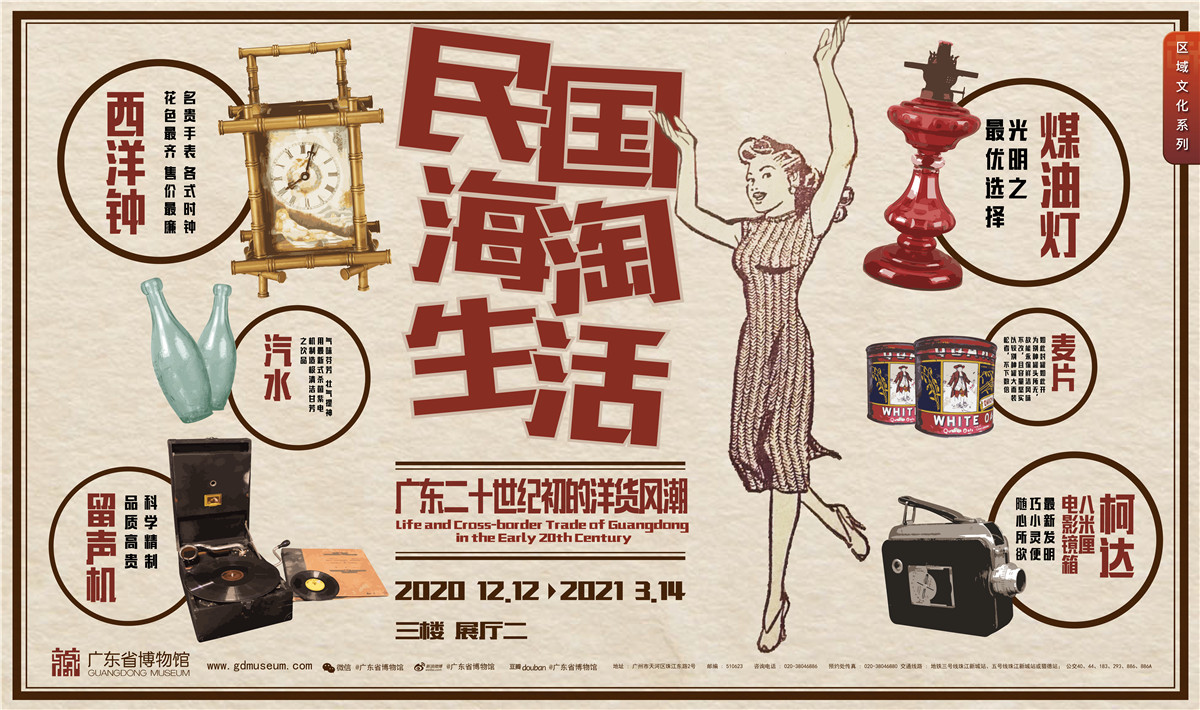 On the streets of Guangzhou, the provincial capital of Guangdong, foreign cars met with traditional man-pulled rickshaws. English songs flowed out of a gramophone in the busy western restaurants. How did foreign trade a hundred years ago change people's lives at that time? And what impact and inspiration did it bring to the rise of modern industry and commerce in China? Through our lens, let's take a look at the life of a rich young lady in the Republic of China.
Yan Ruyu was a modern lady from a wealthy family in the Republic of China. At a time when people couldn't buy stuff from all over the world with a tap of their finger, Yan's life was still infused with all types of foreign goods as she lived in Guangzhou, where Chinese and Western cultures met and merged. Western-styled mansions, curly hair, improved cheongsams and western cuisine were just child's play, while traveling with a portable folding camera and watching movies at home with a hand-cranked cinematograph were all the trend.
Click here to read more about the living conditions and transportation means of wealthy people in the early 20th century.
New fashion, new looks
Being a fashionable lady, Yan would always give her face the best treat. Born rich, Yan's family purchased a mahogany dresser, of which the Western design was combined with Chinese carvings around the edges, giving it an opulent and luxurious look. On the table, skincare products, cosmetics, perfumes lined up among all other bottles. You can even find snow cream and lipstick from Pond's, a brand which today's beauty lovers are still familiar with.
Just as the saying goes, fine feathers make fine birds. Although there is no runway show or fashion bloggers then, Yan could still sense the trend from poster calendars or cigarette ads. Playful short hair and Western-style curls are most popular among wealthy young ladies like Yan. Walking on the cutting edge of the trend, they were also fans of a modified lace bubble-sleeve cheongsam, which was elegant as well as vivacious. Another popular choice was to wear a short-sleeved suit on a sleeveless cheongsam, with silk white gloves.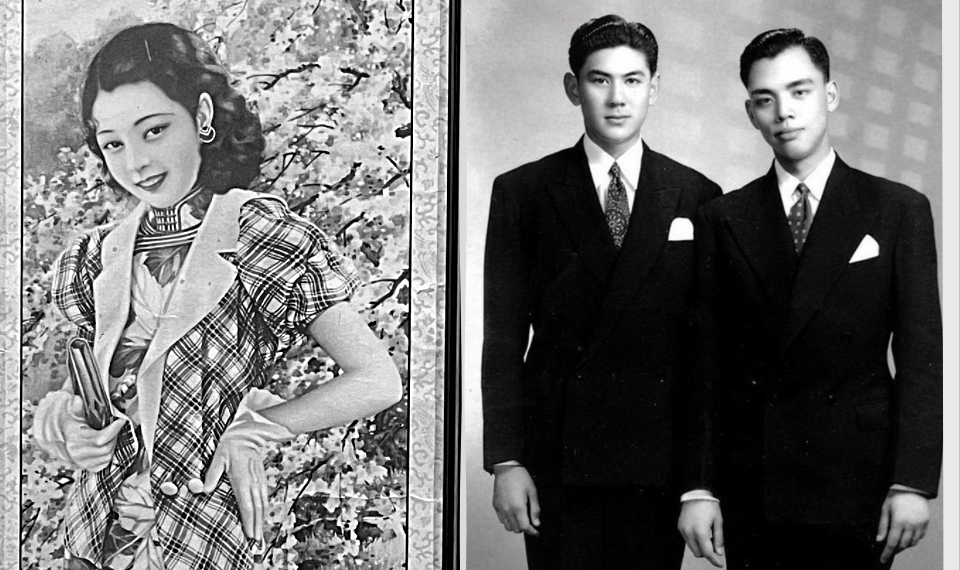 Yan Ruyu's boyfriend was also a trend-follower with a stylish center-parting haircut, which was also one of the most prevalent male hairstyles of the time. In the Republican Era, western suits together with a British-style felt cap were more than enough to make a heartthrob.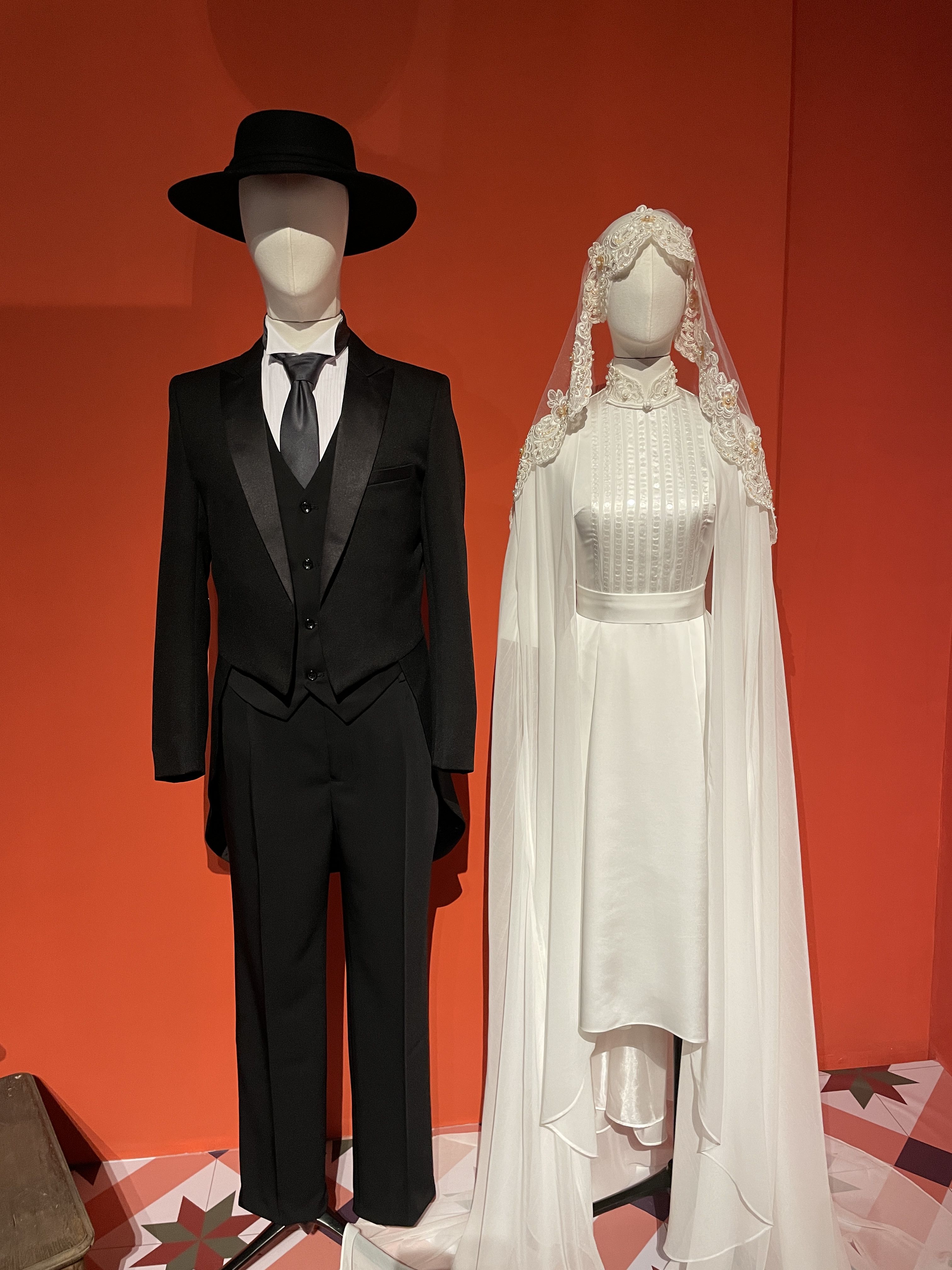 Yan, who was ready to enter into a marriage, chose a new-style wedding, which integrated the best parts of the Western and Chinese wedding. In 1928, the Republic of China's government specially formulated a bridal protocol for the new wedding etiquette. Yan was planning to wear a long white wedding dress, a draped veil, and leather shoes in her wedding in accordance with the protocol.
When Cantonese dim sum meets Western food
Like most Guangzhou people, Yan Ruyu was also a frequenter of "yum cha" restaurants, where she could enjoy the delicate dim sums and fragrant Chinese tea. At that time, the famed Guangzhou restaurant "Dai Tung" (「大同酒家」) had then already introduced a telephone reservation service, and printed its number on advertising posters.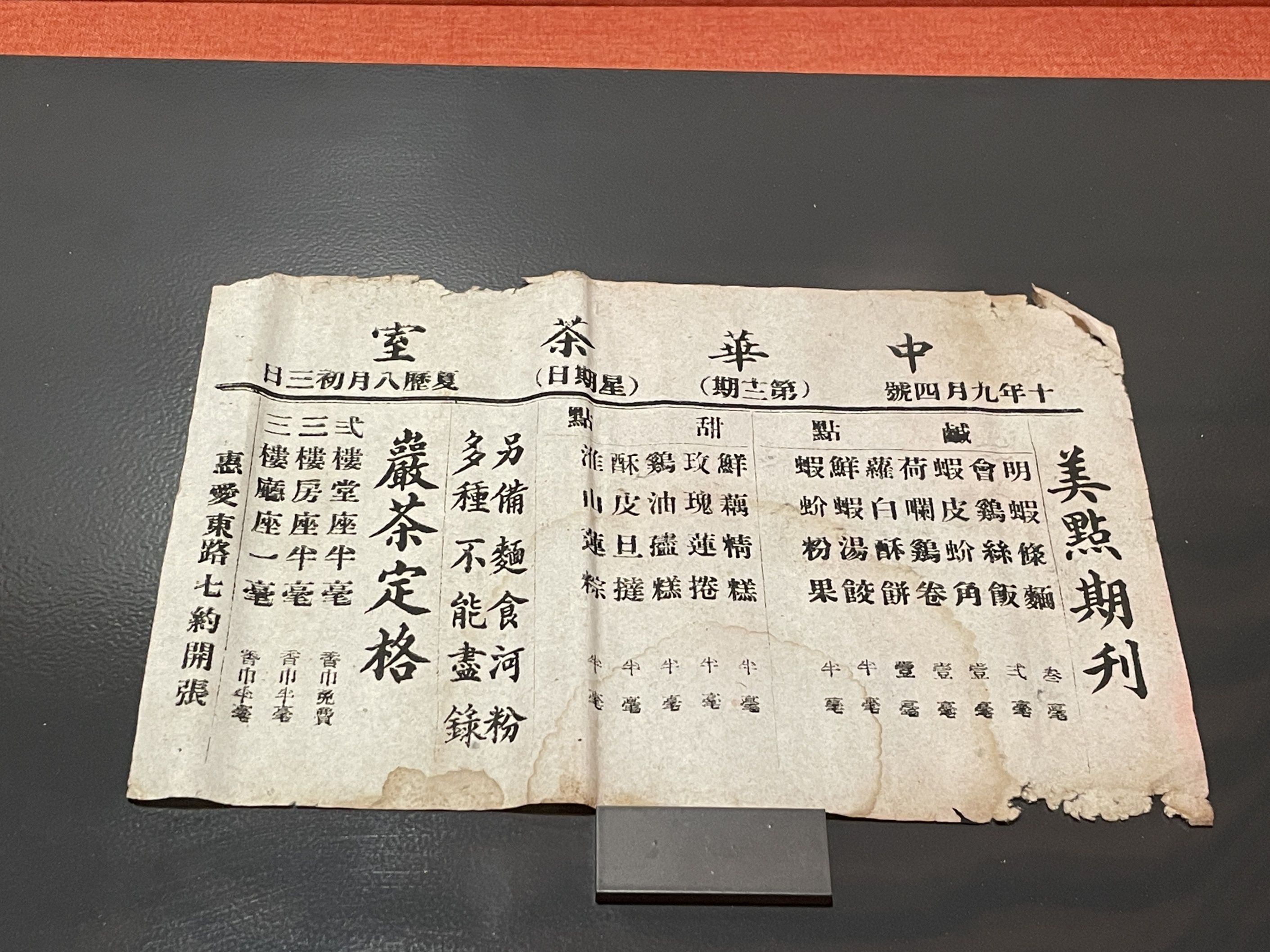 In addition to yum cha, Yan Ruyu also often went to one of those foreign restaurants to try out some innovative fusion dishes, such as pancake with Chinese ham, which merged together savory and sweet tastes, and "Paris apricot pie," which was derived from the French "King's Pie" and became Yan's favorite.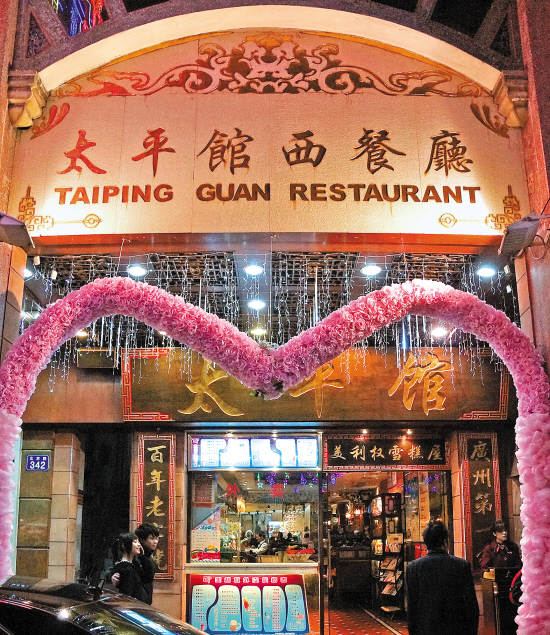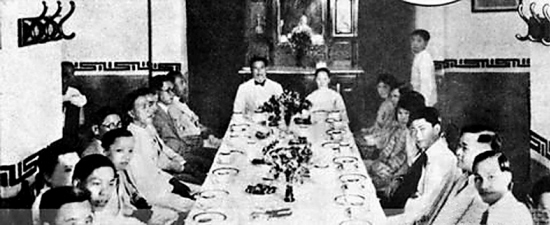 Guangdong's catering industry in the Republican Era brought together the best of the two worlds. Foreign restaurants already started to appear in Guangzhou as early as the middle and late 19th century, which exploded in the 1930s. When Yan and her boyfriend went out for a date, they would usually choose a Western restaurant, which was more expensive and romantic.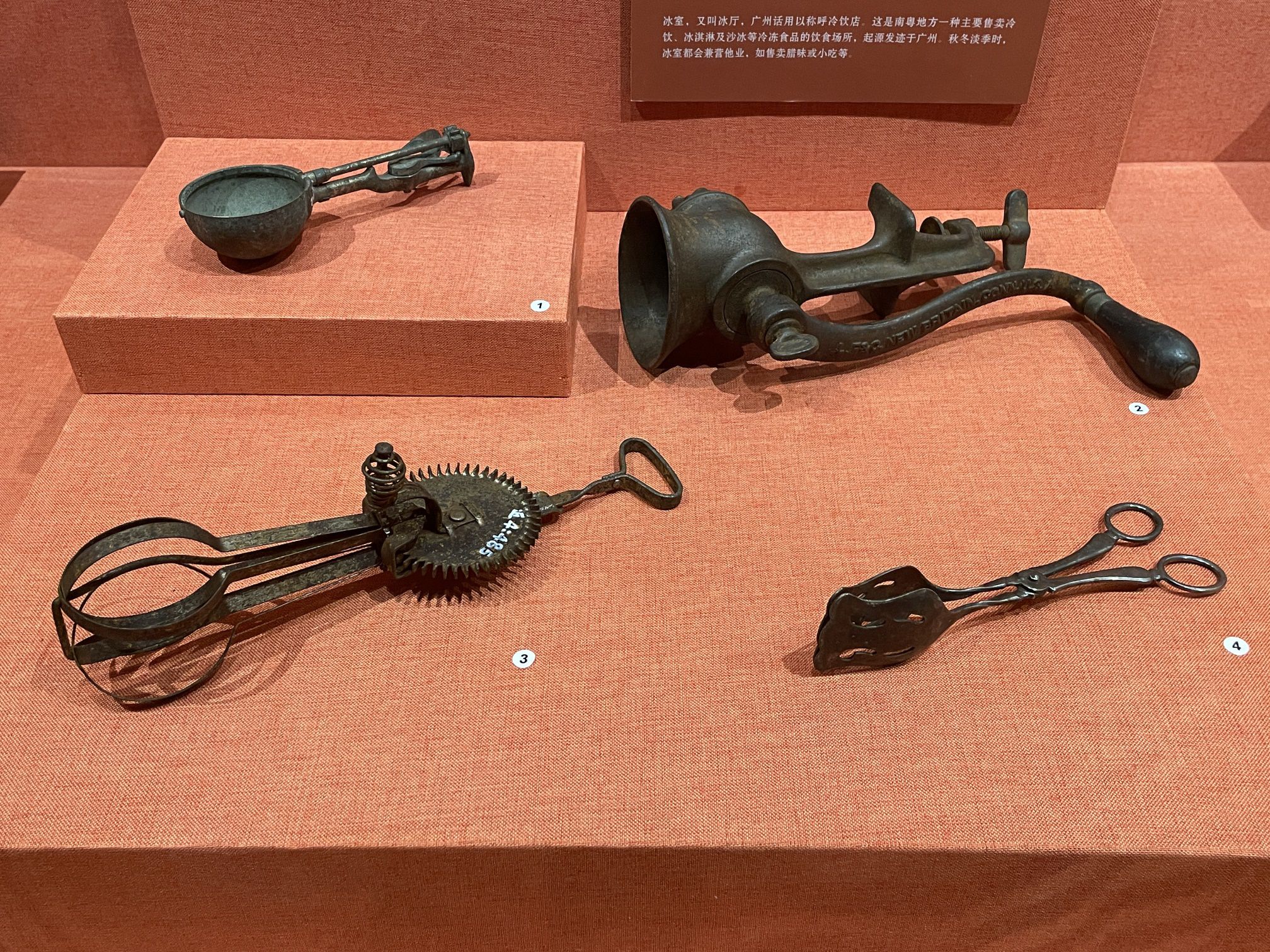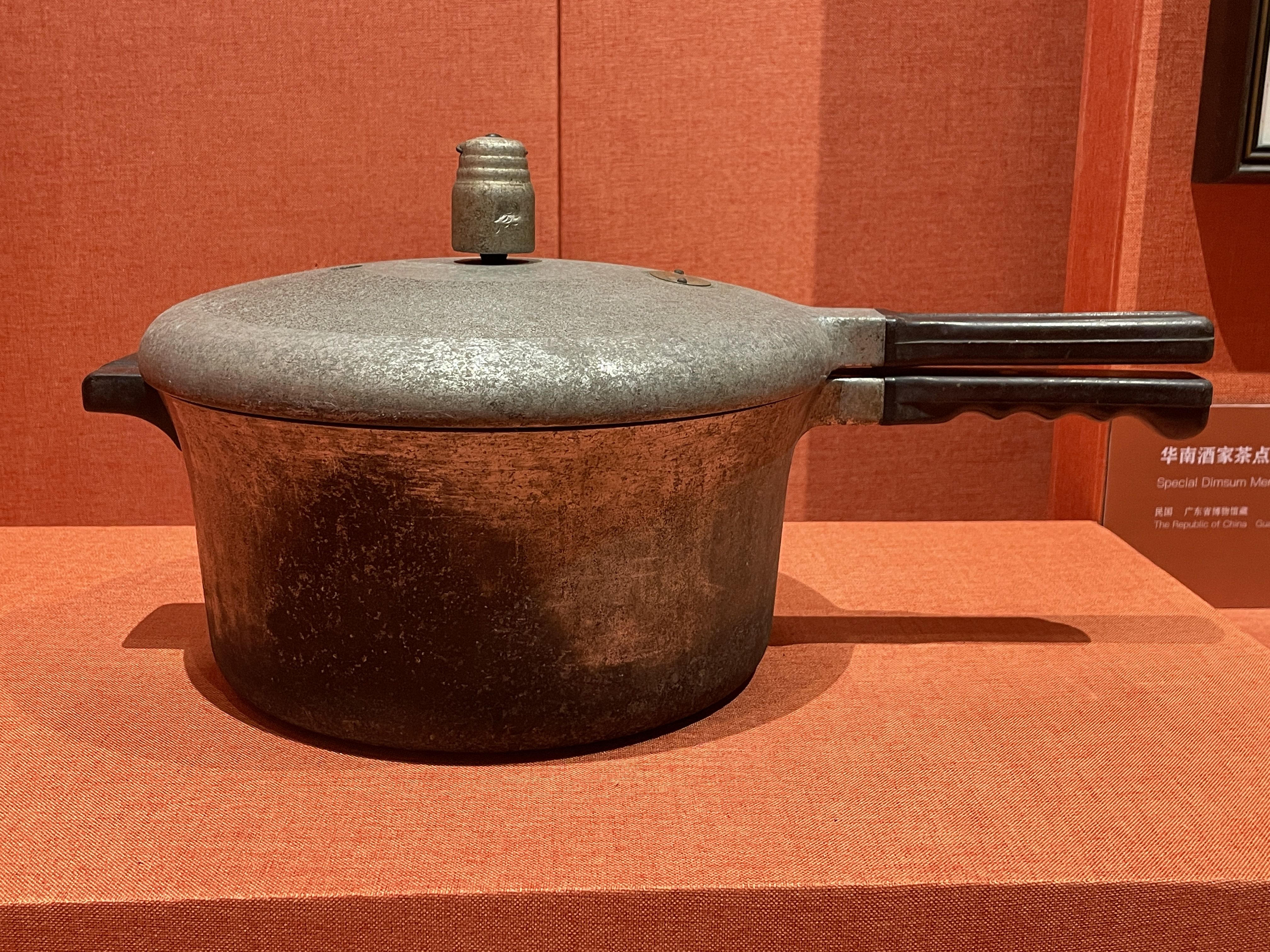 Yan Ruyu also often invited close friends to her home for dinner. On such occasions, she would also choose to prepare a Western-style feast to entertain her guests. Thanks to the various Western food recipes on the market as well as all sorts of Western-style kitchenwares such as pressure cookers, meat grinders, egg beaters, pastry clips, and ice-cream spoons. Local sauce factories also introduced Western-style seasonings such as curry, fresh tomato sauce and mustard sauce, which made it a snap for Yan's family chef to cook Western-style meals at home kitchen.