CE: HK COVID-19 vaccinations free and voluntary with no monetary incentives provided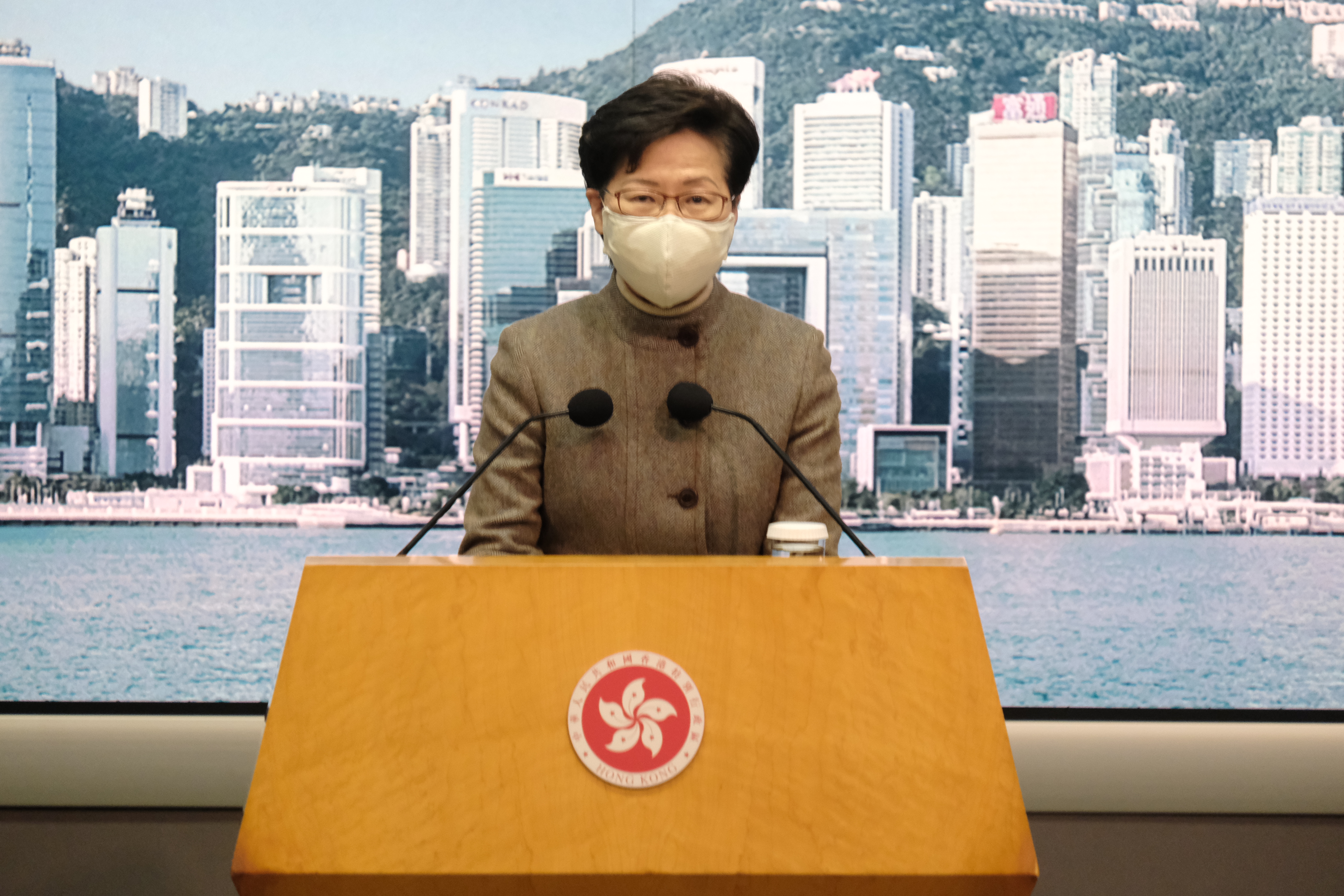 Hong Kong's Chief Executive Carrie Lam says in a press conference before attending the Executive Council today (Jan. 12) that the government will provide free vaccinations for the public against the coronavirus, stressing that the program is voluntary. She adds that the government will not provide monetary incentives for the vaccinations.
Lam says that the government will continue to reiterate other incentives for vaccination, such as cross-border travels in the future, although it still depends on relevant policies in the destinations and the overall vaccination rate in HK.
Lam also indicates that the authorities have set a legal framework for the vaccination work and an expert advisory meeting will be held this week to discuss the details.
As Lam said earlier, one of the three vaccines that HK purchased is expected to be available this month, another in the first quarter of 2021, and the third in the second half of the year. She says that although she may not be among the priority group for the vaccination, she will receive the vaccine as soon as possible, regardless of the brand or manufacturer. Lam urges HK citizens, especially those vulnerable to the disease, to actively respond to the vaccination program.