Coronavirus | Free vaccination in China, who is not suitable?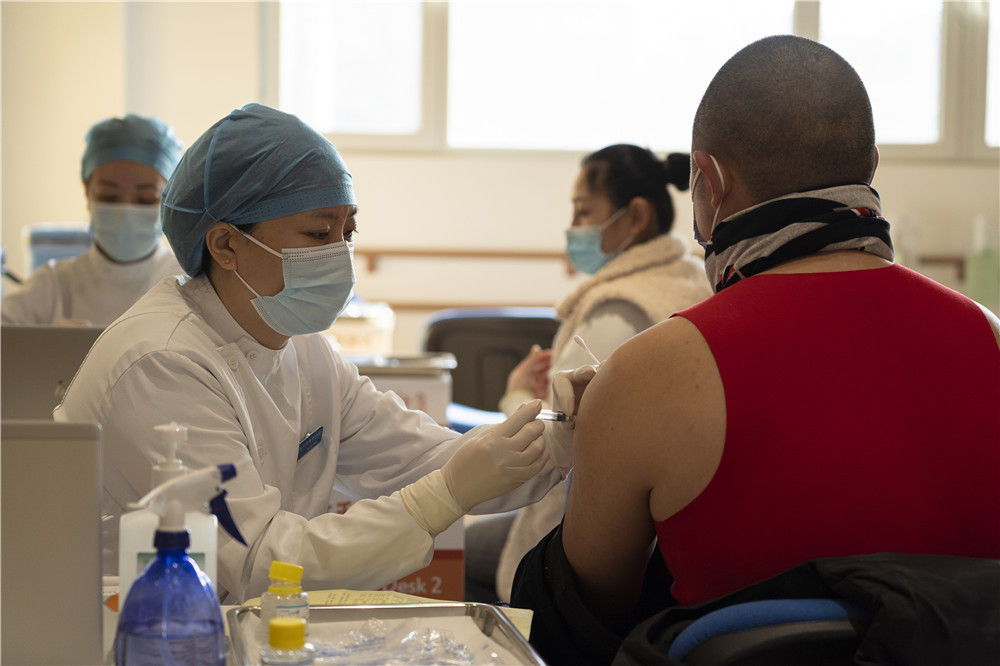 Beijing's 220 health centers have vaccinated 73,537 people a week ago, with no major side effects detected, said Gao Xiaojun, a spokesman for the Beijing Health Commission.
The inactivated vaccine, which got the National Medical Products Administration (NMPA) approval, is developed by the Beijing Biological Products Institute Co., Ltd. under the China National Biotec Group (CNBG), which is affiliated with Sinopharm.
The interim results of its phase-3 clinical trials show 79.34 percent efficacy against COVID-19, meeting the standards of the World Health Organization and the NMPA, according to a press conference by the State Council joint prevention and control mechanism against COVID-19. This vaccine will be provided free of charge to all Chinese people.
Groups that are not suitable to receive the vaccines include pregnant women, lactating women, and patients with some diseases. These patients are in the acute stage of fever and infection, suffering from immune deficiency or immune disorder, having severe liver or kidney diseases, having uncontrolled hypertension, diabetic complications, or malignant tumors.
People in the age group from 18 to 59 are currently arranged to receive the vaccination, and people not in the age group should wait for further data of clinical trials to know whether they could be vaccinated.